'P-Valley': Actress Brandee Evans Says She Was Tired of Dancing Before Landing the Show
Brandee Evans stars as Mercedes on the riveting Starz drama, P-Valley. Set in Chucalissa, Mississippi, Mercedes is the headliner in the town's popular strip club at The Pynk. However, Mercedes has set her sights on retirement and opening up her own business.
Evans is a trained dancer. Yet, she had no interest in continuing down that path before landing one of the lead roles in P-Valley.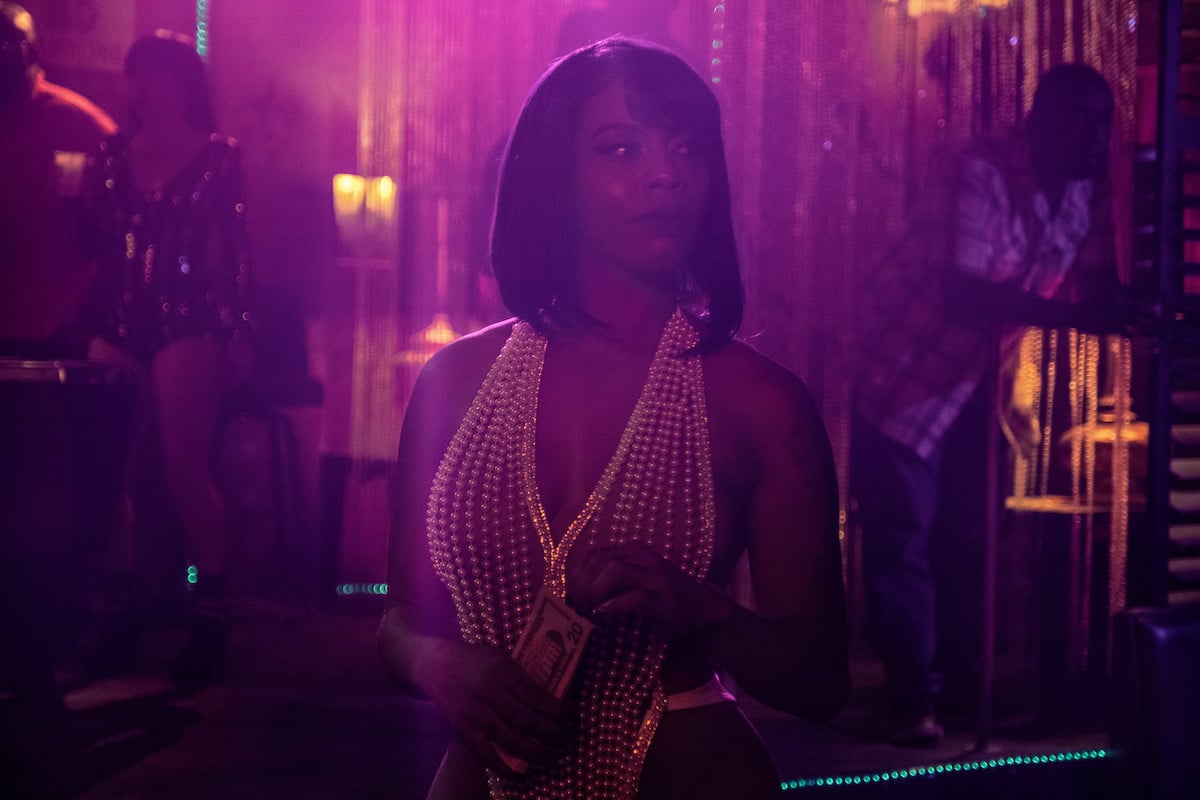 Brandee Evans just dropped a major hint for Season 2
P-Valley Season 2 is currently being filmed in Atlanta. However, don't expect to see new episodes just yet. The Starz network has announced that the highly anticipated sophomore season will not debut until 2022. Thankfully, Evans has given fans a hint about why they can expect to see.
"You're going to see a lot of things that happen outside the club this season, making it humanizing as well because everyone has a life when they go home from their job and so do these women and these men in the club as well," Evans told Gold Derby.
Evans wasn't looking for an opportunity to dance when she originally auditioned for the show, so looking beyond the club may be something she's looking forward to.
RELATED: 'P-Valley' Was Rejected by Tons of Networks Before It Landed on Starz
Brandee Evans was tired of dancing when she auditioned for 'P-Valley'
A trained dancer who had gone on tour with artists like Lil Wayne, Evans was exhausted with the dance world by the time the P-Valley audition opportunity came her way.
"When P-Valley came around, I was tired of dancing," she told Elle. "I had told my manager, Debbie, Don't put me out on anything dance-related anymore.' Not that I didn't love it anymore, but I'm a caregiver. I've been caring for my mother for I don't know how many years. I taught dance classes in order to [get enough] money to get her out of a nursing home and make life better for her, but I was burnt out. I've danced in Japan, London, and all over the United States trying to do classes, [to the point] where sometimes I lost money because not enough people came. I was like, 'I don't want to two-step nothing anymore.'"
In the end, Evans was pulled in by Hall's explosive script and she asked a couple of girlfriends to help her get ready to showcase her talents.
RELATED: 'P-Valley' Season 2 Details Revealed by Actor Nicco Annan: 'It's Going To Be Very Interesting'
Cardi B inspired Katori Hall to write 'P-Valley'
Evans was able to look beyond the dancing because Hall infused so much into her various female characters. The playwright was inspired to write P-Valley because of rapper Cardi B, who formerly worked as an exotic dancer.
"Cardi B literally rolled out the Pynk carpet for P Valley," Hall told ELLE. "I was following her on social media when she was a dancer because I loved her personality. She was funny as fu*k and smart as fu*k, and even being young, she was this vibrant and political woman who was articulating herself in this powerful way."