'P-Valley': Brandee Evans Says Her First Sex Scene as Mercedes Was Scary
P-Valley season 2 is giving fans a lot to think about. The Pynk's headliner Mercedes (Brandee Evans) is desperately trying to revisit the dream that was stolen from her. However, working for Uncle Clifford (Nicco Annan) and Autumn (Elarica Johnson) at The Pynk won't be enough.
In season 2, Mercedes is forging a new path for herself which has also led to her exploring her sexuality. Evans says her first sex scene was very scary.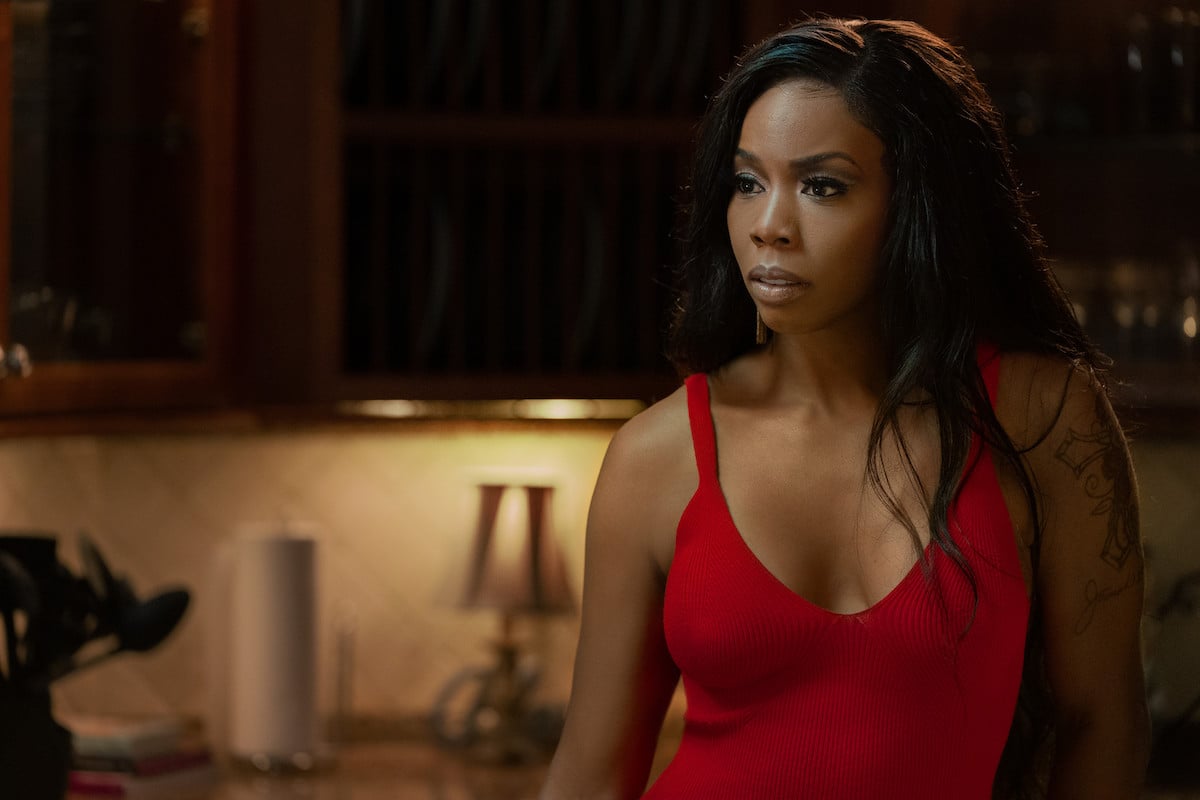 Mercedes is trying to move forward in 'P-Valley' Season 2
After her mother, Patrice Woodbine (Harriet D. Foy) stole all of her money to open up a church, Mercedes is regrouping. Determined to leave her dancing days behind her and open her dance gym, she has entered into a contract with Coach and his wife Farrah (Shamika Cotton).
Their arrangement offered Mercedes $10,000 a weekend to entertain Coach, but things have worked out a bit differently.  "A lot of this trauma that Mercedes has gone through, we, as people, can relate to it," Evans told Digital Spy. "Sometimes we lash out at other people because we're mad at someone else. Mercedes is definitely mad at Patrice for that and it's trickled down with other relationships that she has."
Mercedes never expected her connection with Farrah.
RELATED: 'P-Valley' Season 2 Details Revealed by Actor Nicco Annan: 'It's Going To Be Very Interesting'
Brandee Evans says her sex scene was very scary
As Mercedes, Evans is used to her body being on display during those stunning moments at The Pynk. However, her first sex scene as an actor was unexpected. Though Evans said she felt safe and supported, it was also very scary.
"It was my first time as an actor, so it was very scary and very difficult, but very beautiful," she told Digital Spy. "I believe that when you have so many females at the helm of something that's so sensitive and, you know, scary. It made it more comfortable, at least for me. "As a woman, I can say it did make it more comfortable having my amazing directors there… Ciara was our director for episode 4, and she just made me so comfortable. And then, of course, Shamika Cotton, my sorority sister, made it comfortable, who plays Farrah, in those scenes. So when you just mash all that together, that girl power and that safety net that I had made it more comfortable."
It appears that Marcedes may be way more interested now in Farrah than in her husband.
Will Mercedes' dreams ever come true on 'P-Valley'?
Now that Mercedes and Farrah have connected sexually, her contract might be a bit more complicated. Mercedes' daughter Terrica is also in need of support. With all of this happening, we're not certain Mercedes' dreams will come to fruition.
"Episode three, I read something, and just like last season, I was in my living room crying," Evans told Gold Derby. "I was like, 'Oh my gosh, Mercedes is going through it,' so I think she's going through, it, even more, this season. Katori has put her on some type of journey, chile, so this is going to be very interesting. If I'm already feeling this in episodes one, two, three, I can only imagine what's going to happen when we get to 10."
RELATED: 'P-Valley' Was Rejected by Tons of Networks Before It Landed on Starz