'P-Valley': Will Cardi B Star in Season 2?
P-Valley was one of the biggest hit TV shows of 2020. The Starz drama series, which Katori Hall created, seemingly came out of nowhere and absolutely stunned fans and critics. With Season 2 of P-Valley headed into production in the coming months, fans are routing to see Cardi B on the small-screen.
The series is set in Chucalissa, Mississippi and follows Uncle Clifford (Nicco Annan), the non-gender confirming owner of the highly popular strip club, The Pynk, and the women who work for her.
The series centers Autumn aka Hailey (Elarica Johnson), who stumbles into The Pynk one evening on the run from her past. Then, there is Mercedes (Brandee Evans), the club's superstar who has a plan for retirement that just might be foiled by someone close to her.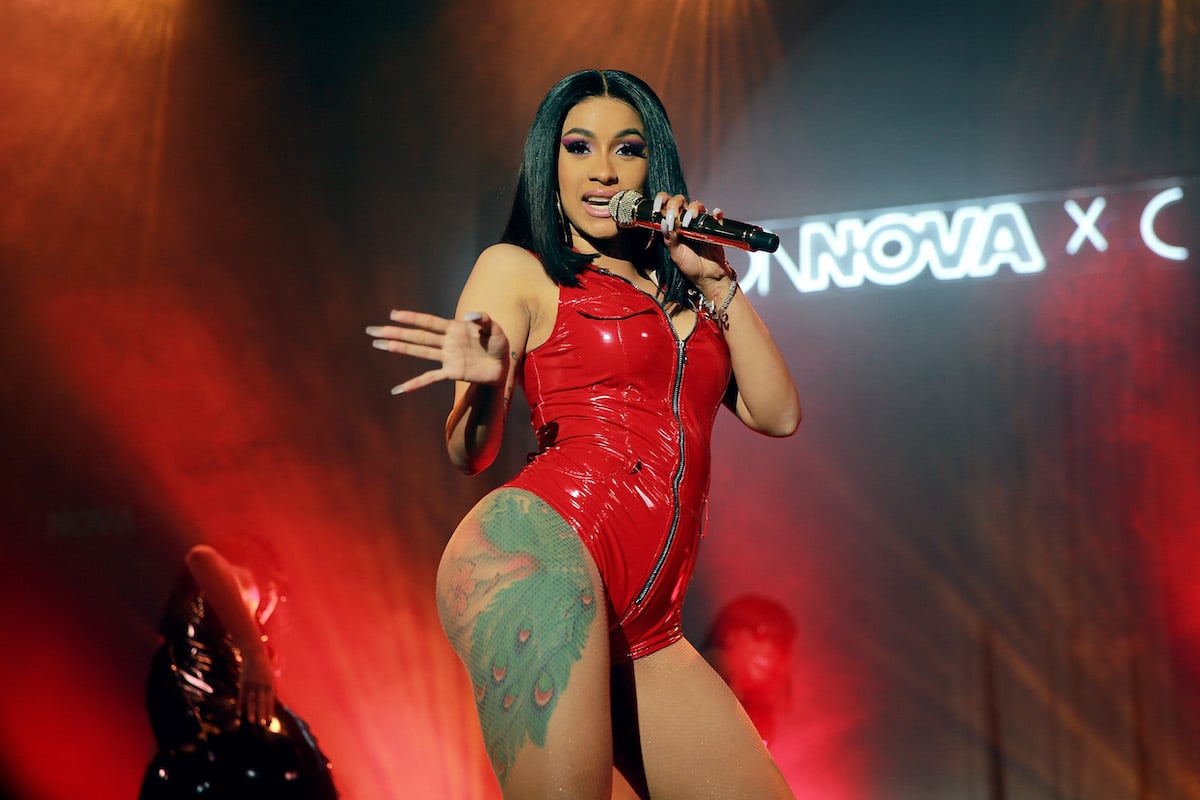 Cardi B inspired 'P-Valley'
Hall who is also the writer behind Tina: The Tina Turner musical was inspired to write her 2015 play P***y Valley after watching Cardi B's rise to fame.
"Cardi B literally rolled out the Pynk carpet for P Valley," Hall told ELLE. "I was following her on social media when she was a dancer because I loved her personality. She was funny as f*ck and smart as f*ck, and even being young, she was this vibrant and political woman who was articulating herself in this powerful way."
'P-Valley' Season 2 will begin filming in the summer of 2021
When P-Valley debuted to rave reviews in the summer of 2020, Starz almost immediately renewed the series for Season 2. However, due to the coronavirus (COVID-19) pandemic, Hall and the rest of the team had no clue when filming would begin.
However, the creator did say she had an idea for the direction of the sophomore season. It is set to explore Uncle Clifford and Hailey's relationship as co-owners of The Pynk.
"She came in getting her a** smacked on the dance floor and now, she has some ownership in the club," Hall explained to ELLE. "The power dynamics at the club have completely changed and to see Uncle Clifford and Hailey fight over the throne will be stuff of legends."
Now, a casting call for Season 2 of P-Valley has revealed that the second season will film over the summer of 2021 in Atlanta. The casting call has asked of-age actors with pole dancing and/or dancing experience who can present in their 20s.
The actors will also need to be comfortable with nudity and sexual scenes.
Will Cardi B star in Season 2 of 'P-Valley'?
Cardi did work as a dancer before making it big in the music industry. She has shown her skills in the music video for her song "Money" and in the 2019 movie Hustlers. Now, it appears she is riving for an opportunity to make an appearance in Season 2 of P-Valley.
It all began with a tweet. A Twitter user tweeted Cardi and P-Valley saying, "I really want @iamcardib to guest start on @PValleySTARZ soo bad," they tweeted. "But NOT as a Stripper, more like a Boss B*tch Mentor to the new girls of The Pynk and a close friend to Clifford. GET IT DONE!"
Cardi spotted the tweet and responded, by adding, "OOOOOOMMMGGG YOU F*CKIN LYING !!!! Really ?let me work on my ssippi accent !"
We're not sure if Hall has a role for the "Up" rapper, but we would love to see her on P-Valley if at all possible.