'P-Valley' Creator Talks About Mercedes and Autumn's Future, Plans for Season 2, and More
The most unlikely alliance playing out on television is arguably that of Mercedes and Autumn of P-Valley. When viewers were introduced to the two characters at the center of the Starz strip club drama, they had a really complicated relationship. They have grown to be friends over the past few episodes, but some of us still can't help but wonder whether this ceasefire will hold or if it's only temporary.
In a new interview, creator and showrunner Katori Hall opened up about the relationship between Mercedes and Autumn, the future of the Starz hit, and more.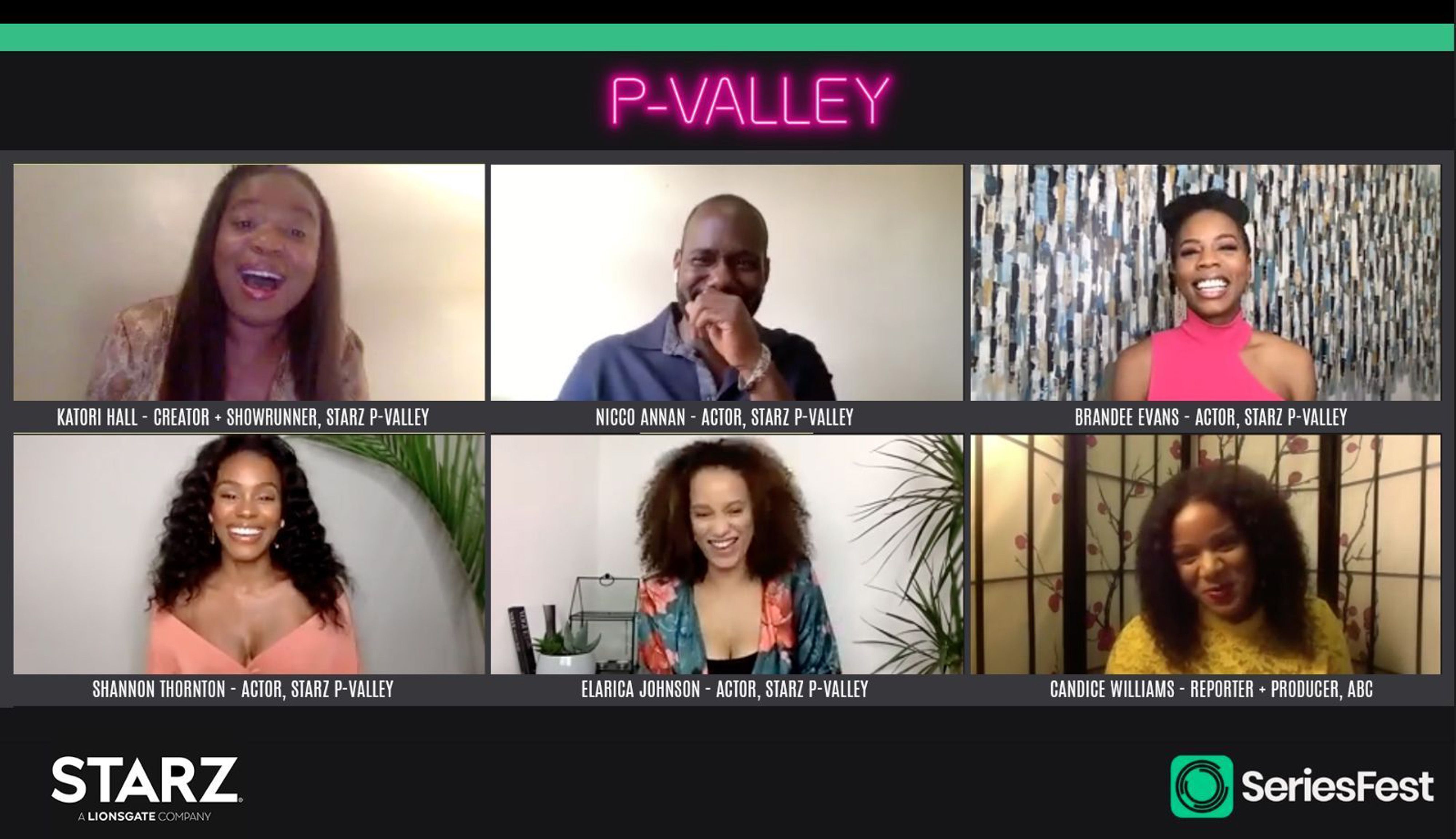 Mercedes and Autumn's relationship started on rocky ground
As the new girl of The Pynk, Autumn immediately attracted side-eye from the other dancers, especially the OG Mercedes. Their relationship doesn't really turn around episode five when Autumn bails Mercedes out of jail after her friends failed to come through with the funds needed to secure her release. In the days after Mercedes was freed, they started to bond over similar life experiences and now appear to have the makings of a friendship.
Katori Hall says Mercedes and Autumn are going to have a "very special bond"
Hall spoke about their relationship and the way they bonded over their children in an interview with HollywoodLife published on Aug. 30. Hall called it "life-changing" for Mercedes and assured viewers that they will get to see more of "the special bond" she shares with Autumn moving forward.
"Mercedes never really had a best friend at her job. She was always just the girl on top, the queen bee. The fact that there's this woman who she has something in common with, especially something like that is life-changing for her, and now she has a sounding board," Hall explained.
"This is going to be a very special bond," she added. "I always say that the best friendships from your enemies because they're like, 'I don't like this about you, and I don't like that about you.' They kind of get all that out of the way, and they can really embrace each other for who they are, and that's mothers. In the case of Hailey, she's lost her child. With Mercedes, she's a woman fighting for their child. I think Autumn is actually going to become a huge support as Mercedes figures out how to be the mother she never had."
Katori Hall also spoke on 'P-Valley' Season 2
Hall went on to talk about the upcoming season. She mentioned that previously had ideas of what could happen but has since made changes due to the coronavirus (COVID-19) pandemic.
"What was hilarious is when I went into my first pitch, I went on for 40 minutes just because I had 4 seasons in my head," Hall said. "The first season felt like 13 episodes, so what I ended up having to do was do the first season I had in my mind over two seasons because I got an 8-episode order for the first season. But I will say that next season because of what we're dealing with right now — the pandemic, the uprising — I really want the second season to be in conversation with what is happening in the world."
She added: "Even though there are some elements I want to keep intact from my initial pitch, I do think as a writers' room we need to sit down and just talk through what the world is going through right now and make sure our show feels like it exists now and that it is a living, breathing thing that can echo what is happening." 
But there doesn't appear to be any rush just yet, as season one is still unfolding. Fans can watch P-Valley at 8 p.m. ET on Sundays on Starz.