'P-Valley': Elarica Johnson Just Shared a Major Update on Season 2
Elarica Johnson just shared a major update with fans about 'P-Valley' Season 2.
Starz's P-Valley was one of the biggest series of 2020. Based on the play by Katori Hall, the series is set in the fictional town of Chucalissa, Mississippi. The show follows Uncle Clifford (Nicco Annan), the non-gender confirming owner of the highly popular strip club, The Pynk. Uncle Clifford takes her business seriously. She takes care of all of her girls despite the financial hardships facing the club.
In season 1, Mercedes (Brandee Evans), The Pynk's OG, had finally saved enough money to retire and open her own dance school. However, the dynamic in the club shifted amid the arrival of Autumn (Elarica Johnson), a mysterious woman on the run from her past.
Now, Johnson has just shared a major update about season 2.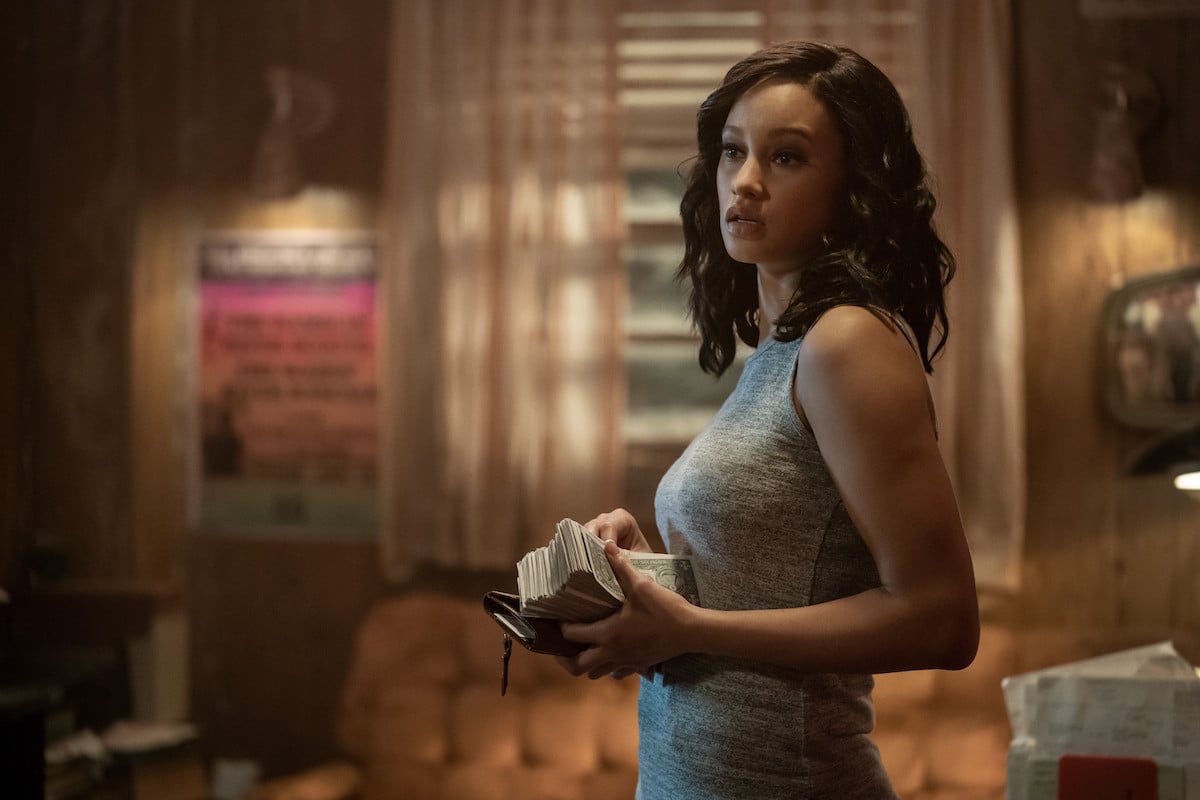 Does 'P-Valley' Season 2 have a release date?
Though we know that the second season of P-Valley began filming several months ago, Starz hasn't said anything about a release date. However, The Commercial Appeal reports that the second season of P-Valley will debut on Sept. 4, 2022. They are reporting that the date is "two years to the day after the Sept. 6, 2020, airing of the eighth and final episode of its critically acclaimed and highly popular first season."
Though Starz has confirmed that the series will return this year, they have not yet set a release date, nor has anyone on the cast or crew said anything.
Elarica Johnson just shared a major update on season 2
Though Starz has not yet confirmed the rumored September 2022 release date, we do know that filming for the new season has been happening since July 2021. Johnson also just shared a photo of herself in character along with Shannon Thornton who portrays Miss Mississippi in the series. She captioned the Instagram photo, "WE COMING 💕 #pvalley #season2"
Fans were obviously obsessed with the new imagery and expressed their excitement in Johnson's comments. She shared a screenshot of the comments in her Instagram stories and added some additional commentary. She said, "I love you guys, we are working on getting it to y'all ASAP! Just a little more patience to go."
Hopefully, this means that we will return to The Pynk in the early fall or sooner.
What will 'P-Valley' Season 2 be about?
With a two-year delay amid the coronavirus (COVID-19) pandemic, fans will be thrilled to know that P-Valley Season 2 will be larger than season one. The second season of the hit drama series will boast 10 episodes instead of eight like the first season. Since there has been such a wait for new episodes and fans are anxious, Hall has thrown us a bone about what we can expect to see once the series returns.
Autumn is going to have a major transformation this season now that she owns the club with Uncle Clifford. "She came in getting her a** smacked on the dance floor and now, she has some ownership in the club," Hall explained to ELLE. "The power dynamics at the club have completely changed and to see Uncle Clifford and Hailey fight over the throne will be stuff of legends."
Moreover, we're ging to see Mercedes pull herself up after her mother stole her dream away from her. "You're going to see a lot of things that happen outside the club this season, making it humanizing as well because everyone has a life when they go home from their job and so do these women and these men in the club as well," Evans told Gold Derby.