'P-Valley': Fans Are Mad Big Freedia Didn't Win Part of Uncle Clifford on the Show – 'You Can See Me On It Right'
Could you picture Big Freedia on 'P-Valley'?
There's so much to love about P-Valley — but especially Uncle Clifford. Played by Nicco Annan, Uncle Clifford is the gender-fluid, fashion-forward boss at The Pynk — the lone strip club in Chucalissa, Mississippi. Annan gave such an amazing performance that it may be hard to imagine anyone else in that role. But after fans learned that rapper Big Freedia was allegedly called for the part, some wished she would have made it on to the show.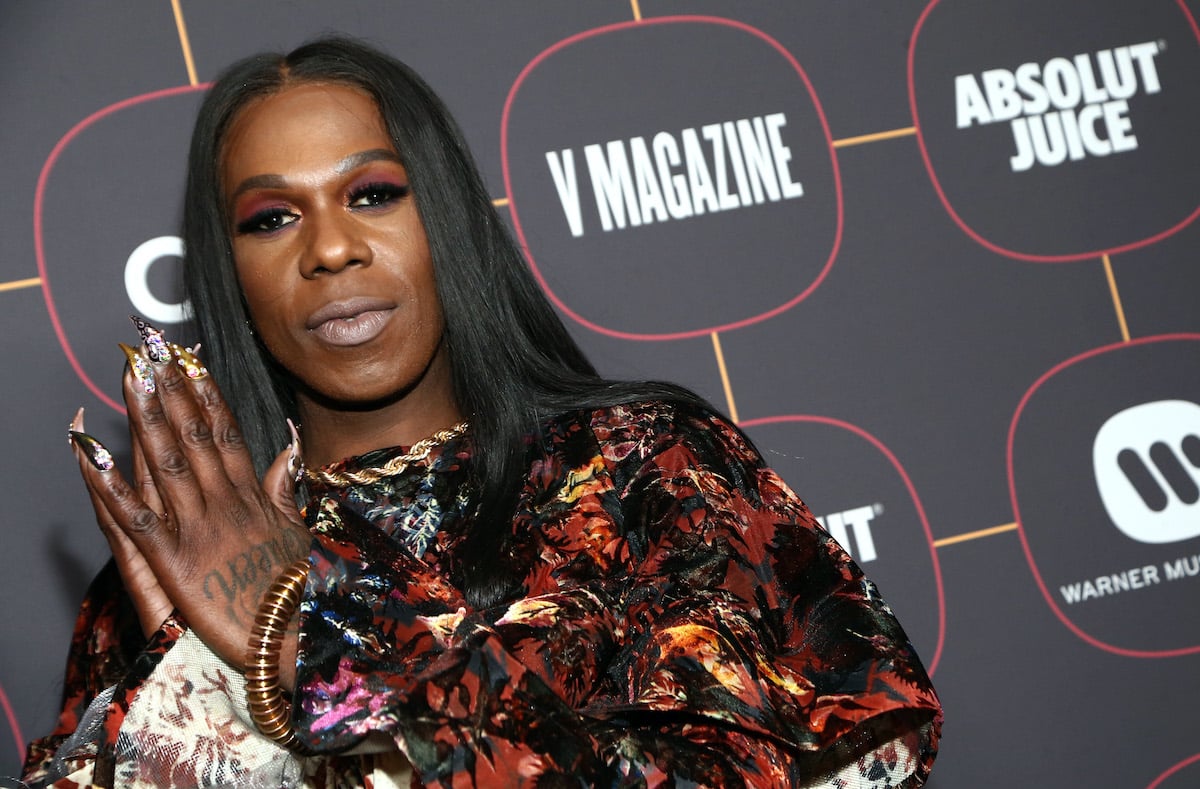 Uncle Clifford is the breakout star of 'P-Valley'
Created by award-winning playwright Katori Hall, P-Valley is a Starz drama that focuses on dancers and employees at The Pynk. There are many interesting characters on the show, but Uncle Clifford quickly became a fan favorite after it kicked off in July 2020.
As Annan told NYLON, "Uncle Clifford is a lot of things to a lot of people. Mother, father, counselor, champion, cheerleader, lover, all of those things." Usually in long nails, a wig, and a perfectly-coiffed beard, Uncle Clifford is all about her business at The Pynk — from her managing style to the way she mingles with and hustles guests.
Big Freedia says she was called to audition for the role of Uncle Clifford
In the middle of P-Valley Season 1, it was revealed that Uncle Clifford could have been played by Big Freedia, a Louisiana bounce rapper who is known for songs such as 2013's "Duffy" and collaborations on songs such as Beyoncé's "Formation" and Drake's "Nice for What."
Big Freedia claimed on Twitter in September that she was called to audition for the role but didn't get it for unknown reasons. "Everyone keep saying they wanna see me on p-valley I actually got called for the part to play Clifford 🤦‍♀️ idk what happen but you can see me on it right 🤷‍♀️," she wrote.
Fans can definitely see Big Freedia on 'P-Valley'
Big Freedia's tweet generated a number of replies, with many people saying they would have loved to see her on P-Valley. "I can see you doing part and doing it wonderfully," one person said as another one wrote, "Oh Dayuuuum!! I can see you playing that role so differently and I woulda been there for every single second of it!"
"I'm so mad you didn't get the part," a third person wrote while a fourth fan tweeted, "OMG i just watched the entire show last night. I kept saying why is this not Freedia! Nicco did a great job, but i could hear your voice the entire time!!!"
Big Freedia agreed in the comment section that she was pretty salty about it too, but fans encouraged her to try for a cameo on the show, with one person recommending that she appeear as Uncle Clifford's cousin.
There's no word on whether that will happen, but if it does, we'd definitely be here for it too.