'P-Valley': Gail Bean Says Her New Character Roulette Is Unlike Any Other Dancer at The Pynk
When Gail Bean's Roulette arrives at The Pynk, nothing will be the same on 'P-Valley.'
P-Valley Season 2 is finally on the horizon and fans could not be more thrilled. Set in the fictional town of Chucalissa, Mississippi, the series follows Uncle Clifford (Nicco Annan) the owner of the town's strip club The Pynk, and the women who dance for her.
Joining Mercedes (Brandee Evans), Autumn (Elarica Johnson) and Keyshawn aka Ms. Mississippi (Shannon Thornton) are a slew of other dancers including Gail Bean as Roulette.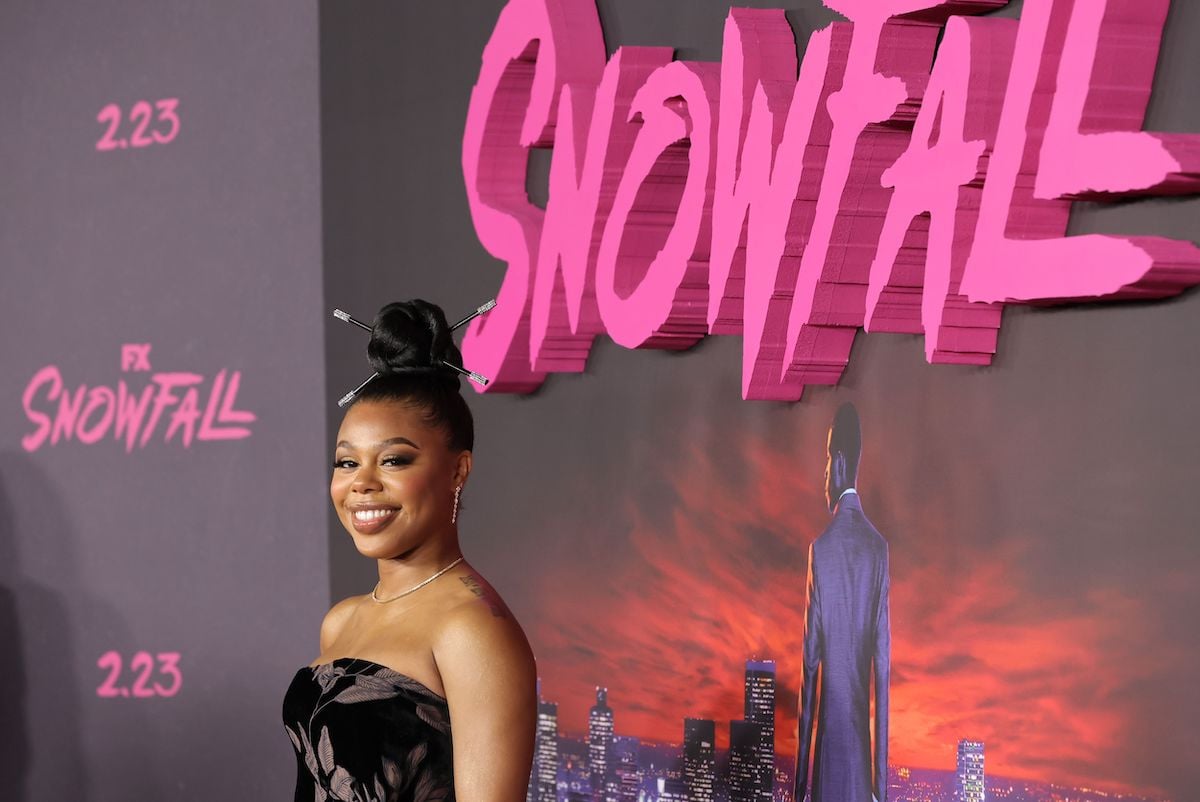 'P-Valley' Season 2 will premiere on June 3, 2022
Starz has finally announced that after a near two-year hiatus, the second season of P-Valley is slated to debut on June 3, 2022. It appears that things are going to get quite interesting.
"When darkness descends upon Chucalissa, errybody and they mama must fight tooth and talon to survive," the Starz description says. "While some take flight to perilous new heights, others dig in their stilettos and stand their ground no matter the cost. Back at The Pynk, Autumn and Uncle Clifford grapple for the throne as new blood shakes up the locker room. Meanwhile, with the casino's fate hanging in the balance, the local political machine kicks into overdrive. In these unprecedented times, death and danger lurk around every corner."
Gail Bean says Roulette is unlike any other dancer at The Pynk
Several new dancers will be working their magic at The Pynk this season. Miracle Watts has been cast as Big Bone. Psalms Salazar has been cast as Whisper and finally, Snowfall's Gail Bean will portray Roulette, who is being described as "a tornado when she hits the pole."
Bean shared even further insight into her mysterious character. "I was already a fan of the show before I was added to the cast," she told Ebony. "My character Roulette is a new dancer at The Pynk. My character is from Jackson, Mississippi. So she's not from Chucalissa. My character is not like any of the dancers at the strip club. She's new. She's young and she's real. I can say she's very vulnerable, but she has a wall up. I think a lot of people will be able to relate to her. A lot of people will love her."
Somehow we don't think Mercedes is going to like this at all.
Autumn and Uncle Clifford may come to blows in season 2
As we know from the season 1 finale, Autumn saved The Pynk from being bought at sold. This makes her a co-owner with Uncle Clifford, who isn't used to anyone questioning her about her business. Now, the duo have been working together and dealing with the coronavirus (COVID-19) pandemic, and we're certain some tensions have built between them.
"It occurs five months after Autumn Night saves The Pynk," Hall said in a behind-the-scenes video with Starz via YouTube. "Unfortunately, the pandemic has really come in and turned everything topsy turvy. it is a business based on gathering, it is a business based on intimacy. And, the writer's room was totally inspired by the fact that there were some very inherent struggles in that. And so, it will be very interesting to see how Uncle Clifford and new boss b**** Autumn Night deal with this huge obstacle that's been put in their way. So, between the casino and corona, they've got a lot of s*** to deal with."
We will see how it all plays out in June.