'P-Valley': Is the Show Based on a True Story?
Following the release of Starz's P-Valley, it quickly became one of the network's biggest shows, drawing strong ratings and a rare 100% score on Rotten Tomatoes. The show is grounded in realism and praised for its handling of real-life issues. But is P-Valley actually based on a true story? Find out, here.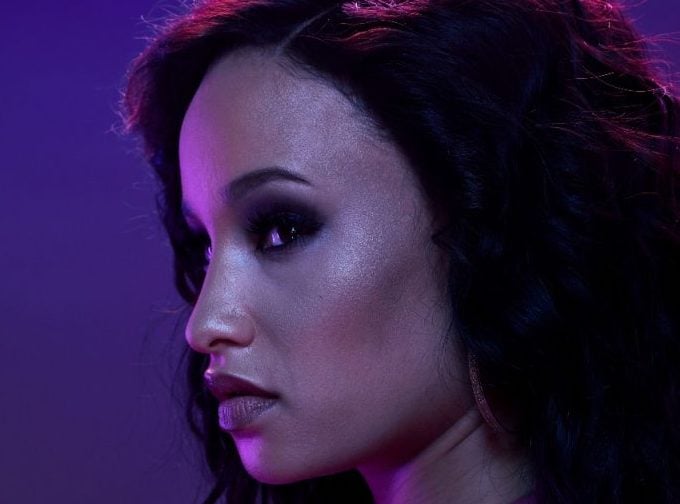 What is 'P-Valley' about?
Created by playwright Katori Hall, P-Valley tells the story of several dancers who work at The Pynk — a strip club in Chucalissa, Mississippi.
Its main star is Autumn Night, a woman who joins the club to support herself after escaping an abusive partner. But there are several bright and colorful characters also at the core of the show, such as the gender-fluid club owner Uncle Clifford and veteran dancer Mercedes.
P-Valley released its first season over the summer of 2020 and was an instant hit. Fans loved it so much that it even got the green light for a second season just over two weeks after it came out. Once more, viewers will likely have questions about whether there's any truth behind the storyline. So let's answer that now.
Is 'P-Valley' based on a true story?
No, P-Valley is not based on a true story. But Hall told The New York Times that she did build her 2015 play P*ssy Valley, which inspired the series, around her experiences at strip clubs.
"I was always so enthralled by what I saw, because it goes beyond just women taking the clothes off. The women who are up on those stages, they were putting forth a theatrical experience. I felt like I was at Cirque du Soleil," she told The Los Angeles Times. 
She began to channel those experiences in her writing, telling The New York Times: "I was like, I can use theater to be able to comment on and excavate this world."
After releasing her play, she was able to get a deal with Starz to adapt it into a show. Hall noted to The Times that her end goal, through her portrayal of dancers and strip club culture, is to get people to be more open-minded and less judgmental about sex workers.
"I want people to look at Uncle Clifford, Mercedes, Autumn Night, Miss Mississippi and see themselves," she added to Essence. "For me, this is a humanization project…it's about making these unreal characters create a bridge of empathy and understanding for women who haven't had that opportunity to be seen as the full [human] beings that they are."
What to expect in 'P-Valley' Season 2
So far, there aren't many known details about 'P-Valley' Season 2. But Hall told Entertainment Weekly that it'll pick up right where it left off. As viewers will remember, Autumn seemingly killed her ex Montavius and also became the owner of The Pynk after putting up the money needed to purchase it at an auction.
"She came in getting her a** smacked on the dance floor and now, she has some ownership in the club," Hall explained. "The power dynamics at the club have completely changed and to see Uncle Clifford and Hailey fight over the throne will be stuff of legends."
There's no official release date just yet. But in the meantime, feel free to check out more of our P-Valley coverage, below.