'P-Valley' Just Finished Filming Season 2
Fans have been waiting for new episodes of 'P-Valley' for over a year. Now we know that season 2 is done filming.
P-Valley is finally on its way. After a major delay, the Starz drama series is finally headed back to our TV screens. Based on Katori Hall's play of the same name, the series is set in the fictional town of Chucalissa, Mississippi. The series follows Uncle Clifford (Nicco Annan), the non-gender confirming owner of the highly popular strip club, The Pynk. 
The series centers on Uncle Clifford and her girls. Mercedes (Brandee Evans), is the club's veteran dancer whose dreams of retirement were just within reach. However, everything changes when Autumn (Elarica Johnson), a mysterious woman on the run from her past begins dancing at the club. Other characters include Keyshawn aka Miss Mississippi (Shannon Thornton) and Gidget (Skyler Joy).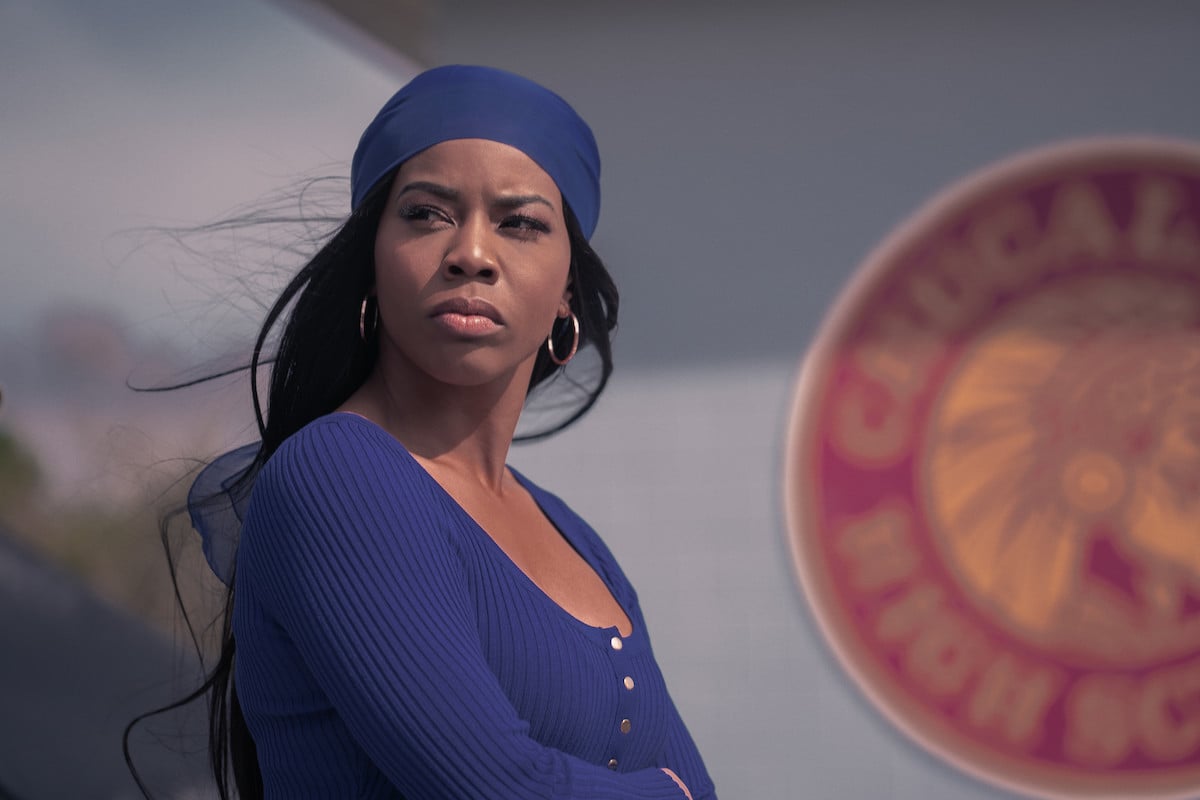 What will 'P-Valley' Season 2 be about?
Fans have been desperate to know what will happen once the doors of The Pynk reopen. Though there has been a massive delay between the first and second seasons, Hall hasn't left fans hanging. As we know, Mercedes' mother betrayed her, stealing her dream right from under her and delaying her retirement. "You're going to see a lot of things that happen outside the club this season, making it humanizing as well because everyone has a life when they go home from their job and so do these women and these men in the club as well," Evans told Gold Derby.
Moreover, Autumn now owns The Pynk with Uncle Clifford which will likely be a very interesting dynamic. "She came in getting her a** smacked on the dance floor and now, she has some ownership in the club," Hall explained to ELLE. "The power dynamics at the club have completely changed and to see Uncle Clifford and Hailey fight over the throne will be stuff of legends."
Season 2 has just finished filming
Fans were delighted in the summer of 2021 when the stars of P-Valley returned to Atlanta to begin filming the second season of the series. Filming for season two began one year after the release of the first season. Though P-Valley was one of the highest-rated and acclaimed drama series of 2020, the coronavirus (COVID-19) pandemic stalled plans for season 2.
Thankfully, after six months of filming and getting everything just right, filming for season 2 has just wrapped. Evans shared a hilarious photo on her Instagram page of herself passed out in a massage chair with her knees wrapped and ice packs placed on her sore limbs.
"In my #DELTA voice," she wrote in the caption. "Cues "I been working hard for #Pvalley. Thanks, @htfeelbetter@relaxtheback."
When will 'P-Valley' Season 2 be released?
Though the second season of P-Valley has just finished filming, it's going to take time for Starz to move the series through post-production to prepare the episodes for a TV audience. Though the network has not revealed a release date,  The Commercial Appeal is reporting that the second season of the highly acclaimed strip club-based drama will debut on Sept. 4, 2022. They report that it will be, "Almost two years to the day after the Sept. 6, 2020, airing of the eighth and final episode of its critically acclaimed and highly popular first season."
Starz has not yet confirmed this release date so we will take it with a grain of salt. However, it is in line with the minimum six months it typically takes to make sure that a show is complete and ready for airing.