'P-Valley': K. Michelle Reveals She 'Cried for Days' After Losing Out on a Role in the Show
When you think about P-Valley, it's hard to imagine anyone else playing those characters. But there were actually a few people who tried. Among them is singer and Love & Hip Hop star K. Michelle, who admitted that she even cried when she lost a role in the hit stripper drama.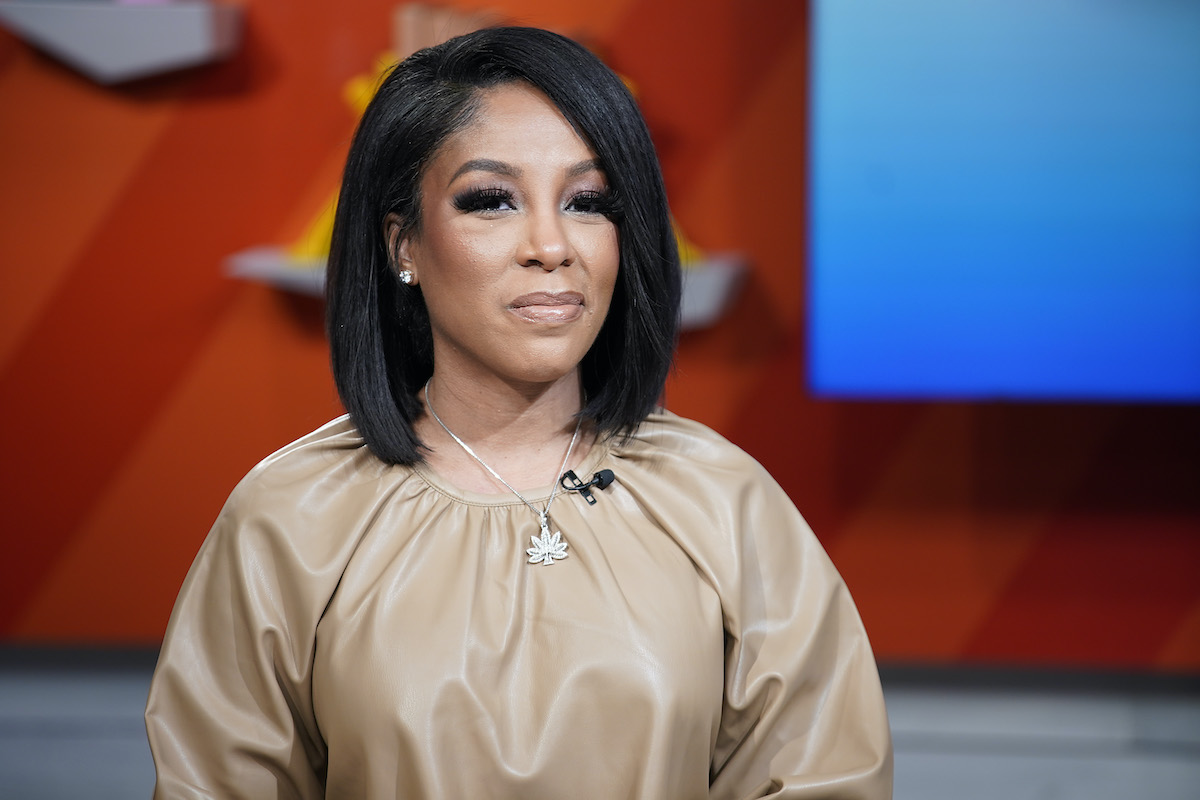 K. Michelle auditioned to play Mercedes, a main character in 'P-Valley'
Created by playwright Katori Hall, P-Valley is a Starz drama centered on a group of dancers and other staffers at The Pynk strip club in Chucalissa, Mississippi.
One of the main characters is Mercedes, a no-nonsense dancer who has been working at the club longer than any of the others. She has been saving money for the past seven years to open up a dance studio that would provide a more stable life for her and her daughter, Terricka. But there are a number of obstacles in her way — from her shady, disapproving mother Patrice to Terricka's guardian Shelle.
RELATED: 'P-Valley' Isn't Just About Strippers
K. Michelle lost the role of Mercedes to actor Brandee Evans
After P-Valley Season 1 began airing in July 2020, K. Michelle revealed on Instagram Live that she had actually auditioned for the show.
She said that, in the end, it was narrowed down to her and Brandee Evans, who ultimately got the part due to K. Michelle's health problems. (Since 2018, K. Michelle has been removing illegal silicone butt implants after they caused her to fall ill.)
Reflecting on the casting process, she explained: "Brandee, who plays Mercedes, [and] I auditioned for months for this part as Mercedes. And it was between me and her. My body wasn't together. I had holes in me."
She went on to congratulate Evans for snagging the role. However, she admitted she was "hurt" to learn that she wouldn't get to appear on the show.
"It hurts so bad. Nothing hurts me so bad then to see y'all comparing me and doing this p*ssy valley thing, because I was that close," she continued, "That was my first role that I was really that close to getting. It hurts so bad, man. It does hurt me."
She also admitted she fell into a depression after losing the role and cried "for days, for months." "But God knew: 'K, you're not confident in your body right now. K, you need to get those holes in your body fixed.' You know what I'm saying? God knew," she added.
Her remarks were met with supportive words from viewers, who assured K. Michelle that there would be other opportunities in the future.
RELATED: 'P-Valley' Creator Talks About Mercedes and Autumn's Future, Plans for Season 2, and More
K. Michelle isn't the only person who lost a role on 'P-Valley'
There were at least two other stars who auditioned for P-Valley. Madame Noire reports that Draya Michele tried out to play Autumn but struggled to grasp a southern accent, and Big Freedia revealed she was called to audition for Uncle Clifford but never got a chance to do it.
Although it would have been interesting to see what they would have brought to the show, all of them at least have plenty of other projects in store. For K. Michelle, this includes a new album and a show on Lifetime to help other women with plastic surgery experiences like hers.