'P-Valley': Keyshawn's Situation Is Based on True Events
Set during the coronavirus (COVID-19) pandemic, the new season of 'P-Valley' finds Keyshawn stuck at home with her abusive boyfriend Derrick.
Gritty glamour series P-Valley has finally returned to Starz, showing what each of its characters has been up to during the break. The coronavirus (COVID-19) pandemic has notably brought big changes to their daily lifestyles — but especially Keyshawn's.
Trapped at home due to COVID restrictions, she's been experiencing more violence from her boyfriend and baby's father, Derrick. Technically, Keyshawn's storyline in P-Valley Season 2 is fiction, but it's based on what many domestic violence victims experienced at home during COVID.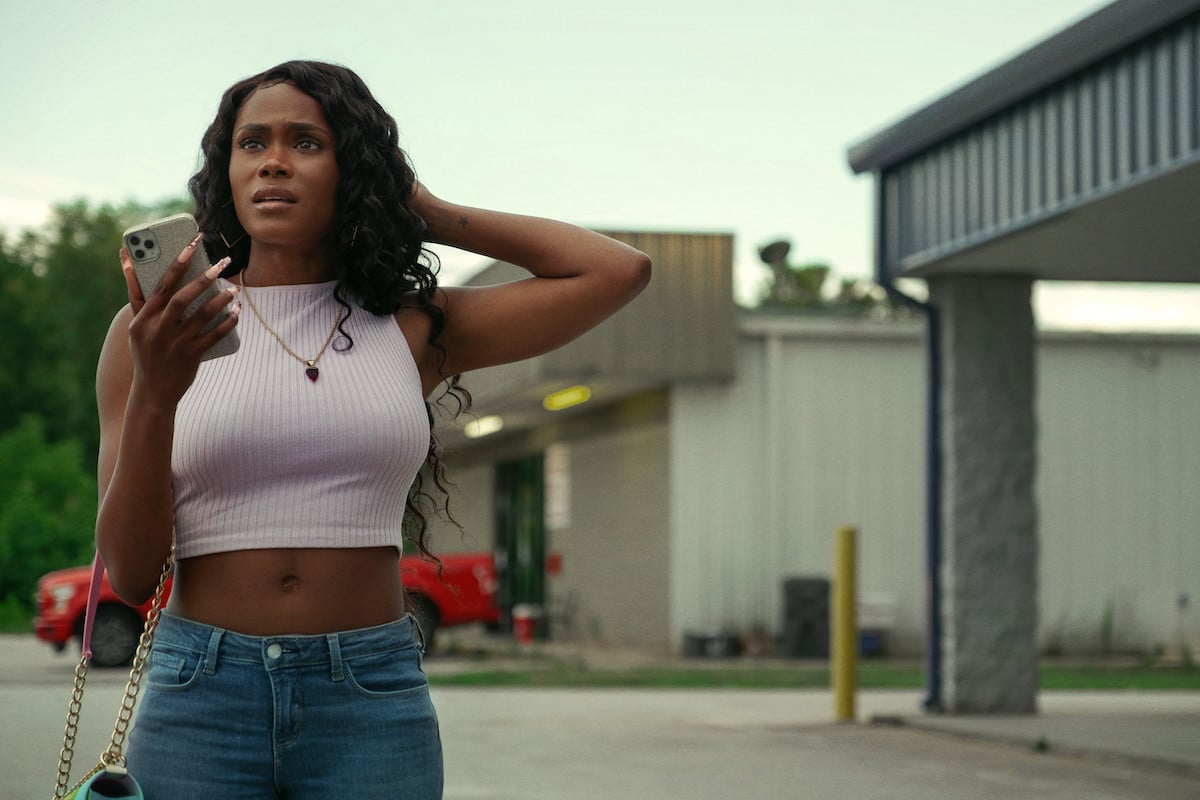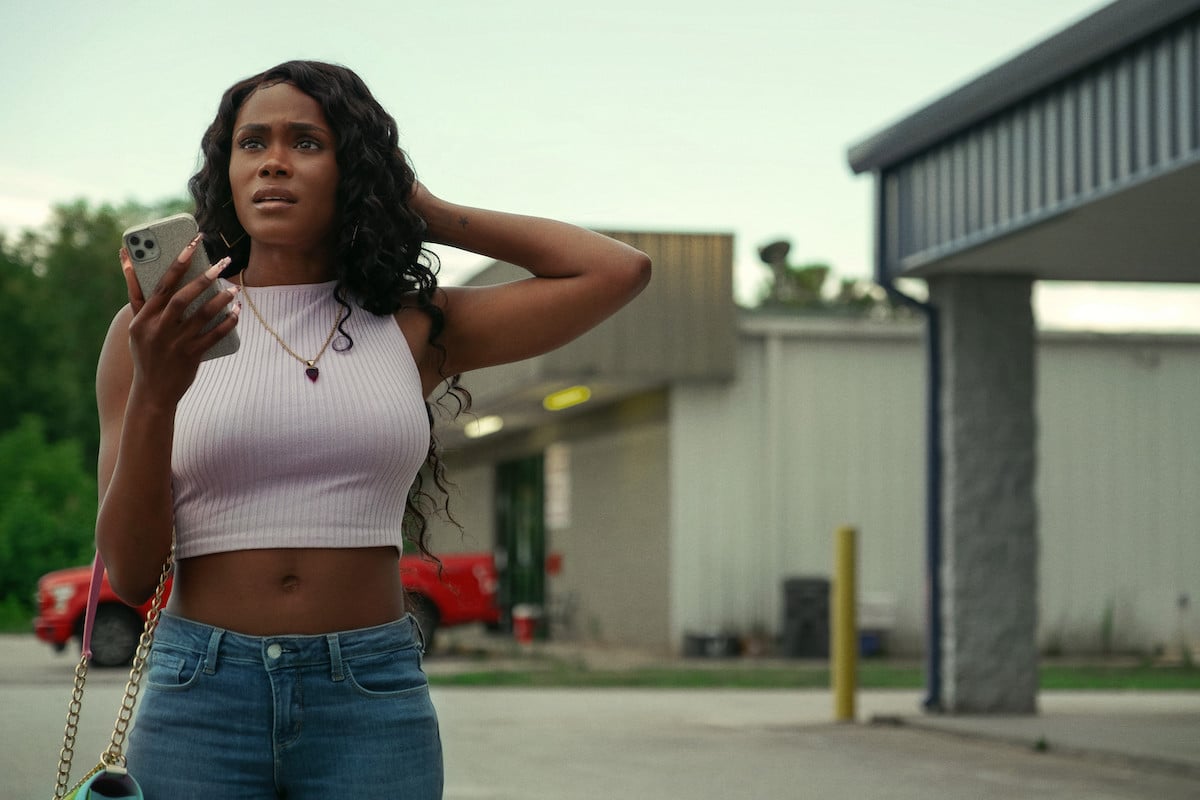 Inside Keyshawn's 'P-Valley' Season 2 storyline
Since the first season of P-Valley, Derrick has only become more controlling over Keyshawn. He is easily triggered and gets angry and yells at her for even the smallest things. Derrick uses the pandemic as an excuse to keep her home. But the truth is, he just wants to be able to monitor Keyshawn at all times.
Still thinking about Diamond, Keyshawn devises a plan to sneak out to see him. She tells Derrick she needs to go to the dollar store for pampers after throwing diapers for their baby in the trash. He buys it at first after initially protesting. But he puts two and two together after learning Diamond worked at the store and checking Keyshawn's location. He reacts to finding out that she'd lied in a way that was both explosive and scary.
True events inspired this storyline
As the rest of P-Valley Season 2 plays out, writers on the show are opening up about their motivations behind the storylines. When it comes to Keyshawn, they say it only made sense given what happened to many domestic violence victims during COVID.
"We also knew that we had to follow Keyshawn home in Season 2," read a tweet from the purported account for the P-Valley writers' room. "Across the globe, domestic violence cases skyrocketed during 2020, as many women found themselves locked down with their abusers."
The tweet was shared alongside an article from Time Magazine reporting on the increase in domestic violence incidents during the pandemic. Although it occurs among all races and ethnicities, women of color have been especially affected by it.
"While one in three white women report having experienced domestic violence [during the pandemic], the rates of abuse increased dramatically to about 50% and higher for those marginalized by race, ethnicity, sexual orientation, gender identity, citizenship status, and cognitive physical ability," Erika Sussman, the executive director of the Center for Survivor Advocacy and Justice (CSAJ), told the outlet.
Viewers are hoping for Keyshawn's escape, but of course, it's not always easy for victims to leave. "Before you break free, you have to see that you're trapped," read another tweet from the writers' room account. "@ShannonThornton is gone have y'all emotional!"
Next for Keyshawn on 'P-Valley'
In the latest episode of P-Valley, viewers watched Keyshawn leave Chucalissa for a multi-city tour with Lil Murda. She convinced Derrick to let her join him by talking up their future, but the hope is that she'll use those resources to get out.
P-Valley will air its next episode on Starz on Sunday, June 19, at 10 p.m. ET. We'll see what happens next with her then.
How to get help: In the U.S., call the National Domestic Violence Hotline at 1-800-799-7233 or text START to 88788.