'P-Valley': Miracle Watts' Enticing New Character Has Been Revealed
Fans have been anticipating the return of the hit drama series P-Valley for quite some time. The series exploded when it first debuted in July 2020. The Starz drama is set in Chucalissa, Mississippi. It follows the popular strip club The Pynk and the club's owner Uncle Clifford (Nicco Annan). It also chronicles the personal lives of the women who dance for her.
For some time there have been whispers that Instagram model and former dancer Miracle Watts would be joining the cast. Now, it's been confirmed.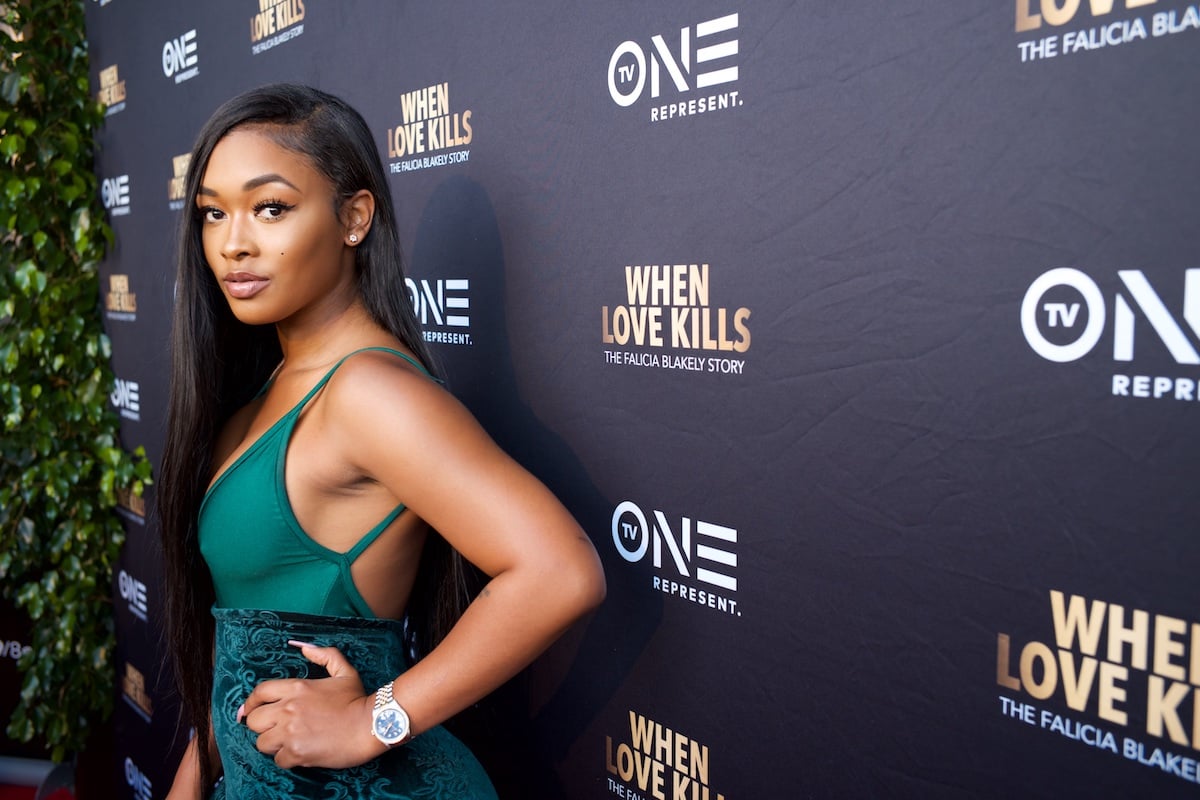 RELATED: 'P-Valley': Fans Just Discovered Why Shannon Thornton Who Plays Ms. Mississippi Looks So Familiar
'P-Valley' Season 2 will premiere in June 2022
Two years after the release of the first season, P-Valley will finally return to Starz with season 2. There was a major delay due to the coronavirus (COVID-19) pandemic, but now we're finally going to head back to The Pynk.
"It occurs five months after Autumn Night saves The Pynk," P-Valley creator Katori Hall said in a behind-the-scenes video with Starz via YouTube. "Unfortunately, the pandemic has really come in and turned everything topsy turvy. it is a business based on gathering, it is a business based on intimacy. And, the writer's room was totally inspired by the fact that there were some very inherent struggles in that. And so, it will be very interesting to see how Uncle Clifford and new boss b**** Autumn Night deal with this huge obstacle that's been put in their way. So, between the casino and corona, they've got a lot of s*** to deal with."
There will also be a brand new cast of characters.
Miracle Watts' will be playing Big Bone in season 2
Model and dancer Miracle Watts has been in the spotlight for years, but she's been cast in her first-ever television role on P-Valley Season 2. For the past year, Watts has been romantically linked to Tyler Leply who portrays Diamond on the show and there has been speculation about how the pair met. Now, we know that Watts will star in the forthcoming season of the series as Big Bone.
According to Deadline, Big Bone is, "a fighter and a biter with sky-high ambitions. She is a rambunctious new presence at The Pynk blessed with a molasses-thick body, knees of steel, and a tongue more lethal than a draco."
In addition to Watts, John Clarence Stewart has been cast as Big Teak, "a recently paroled member of Lil' Murda's gang—the Hurt Village Hustlas—reckoning with life on the outside. The two brothers attempt to bridge the chasm of time, but Lil' Murda's growing fame provides unforeseen obstacles."
Finally, Shamika Cotton will portray Farrah, "a talented artist in an unconventional marriage with Coach, Mercedes' top client. When the two women meet, they strike up an unlikely connection."
There will be a ton of change in 'P-Valley' Season 2
In addition to Watts and the other new cast members in the second season, The Pynk, Uncle Clifford, and all of the women will be dealing with a ton of changes. Now that Autumn (Elarica Johnson) and Uncle Clifford co-own the strip club, there is going to be a bit of tension between them. After all, Uncle Clifford isn't used to sharing.
"She came in getting her a** smacked on the dance floor and now, she has some ownership in the club," Hall explained to ELLE. "The power dynamics at the club have completely changed and to see Uncle Clifford and Hailey fight over the throne will be stuff of legends."
Mercedes (Brandee Evans) will also be dealing with the fall out of the vicious fight with her mother Patrice Woodbine (Harriett D. Foy), and the fact that her mother stole all of her money. "You're going to see a lot of things that happen outside the club this season, making it humanizing as well because everyone has a life when they go home from their job and so do these women and these men in the club as well," Evans told Gold Derby.
Finally, Keyshawn (Shannon Thornton) will have to deal with the consequences of her actions and how that affects her relationship with her boyfriend and Diamond. As we move forward into her next chapter, you will see her reckoning with that mistake, and really coming into her own as a woman, as a mother, and as an artist," Hall said in a behind-the-scenes video from Starz.
RELATED:'P-Valley': Brandee Evans Was Told Not to Lose Weight for Her Role as a Stripper