'P-Valley': What Does the Show's Title Actually Mean?
P-Valley debuted in the Summer of 2020 and became one of the most about TV shows of the year. From playwright Katori Hall, the series follows Uncle Clifford (Nicco Annan), the non-gender confirming owner of the highly popular strip club, The Pynk. A mother to her girls, the series also centers that women who work at The Pynk, including newcomer Autumn (Elarica Johnson) and veteran Mercedes (Brandee Evans).
Ahead of the highly anticipated second season, what does P-Valley actually mean?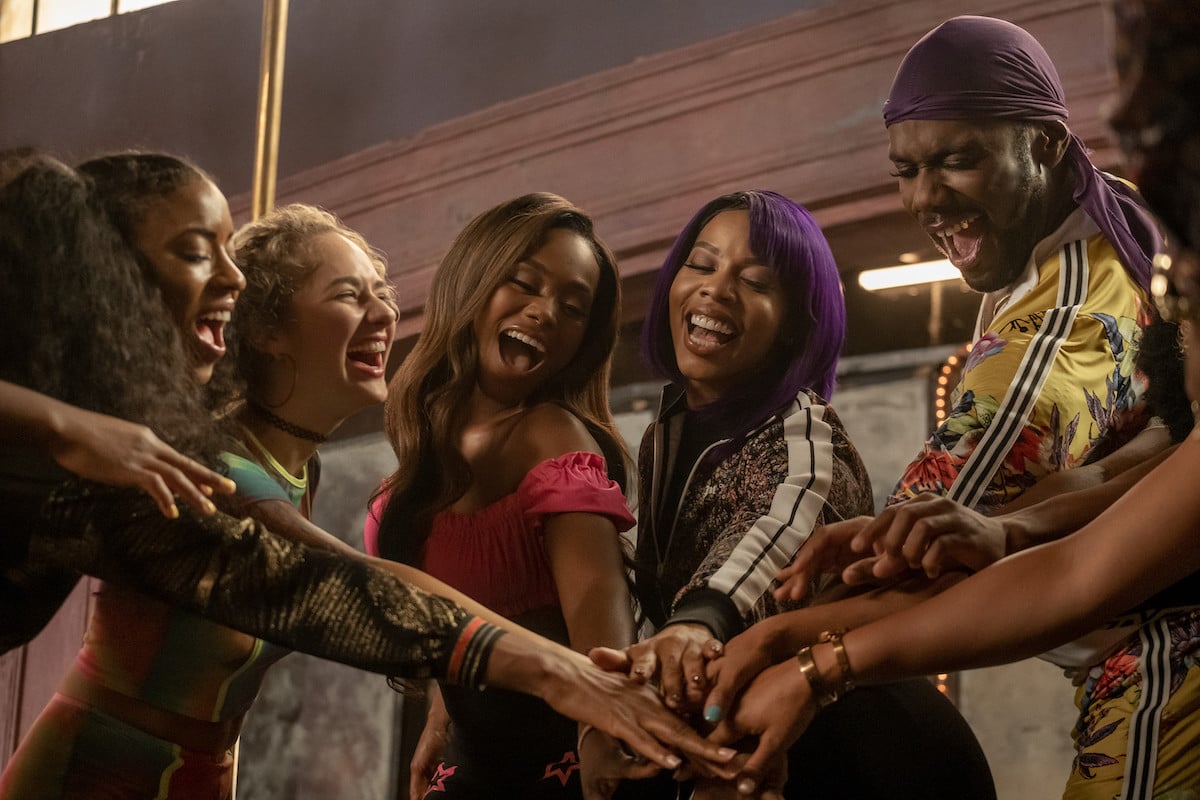 'P-Valley' will begin filming Season 2 in the summer of 2021
There has been a lot of speculation about when we would return to The Pynk amid the coronavirus (COVID-19) pandemic. Though the series was need shortly after its debut, filming has been delayed until the summer of 2021 in Atlanta. However, Hall has revealed some details about what we can expect to see in Season 2.
At the end of Season 1, Hailey, aka Autumn, saved The Pynk from being sold. Now, she will co-own the club with Uncle Clifford. "She came in getting her a** smacked on the dance floor, and now, she has some ownership in the club," Hall explained to ELLE. "The power dynamics at the club have completely changed, and to see Uncle Clifford and Hailey fight over the throne will be the stuff of legends."
Hall has also revealed that she's been keeping a log of what stories need to be told. Recently, there has been a casting call for men, women, and non-binary actors with dancing experience who are comfortable with nudity and sexual scenes, so it looks like the Season 2 storylines are firmly in place.
What network does 'P-Valley' come on?
Though P-Valley has been one of Starz's biggest breakout shows, it took a long time for the acclaimed drama to land anywhere on TV. Hall, who has written everything from Tina: The Tina Turner Musical to The Mountaintop, had a considerable challenge getting any network to take on her series.
"I went all around town in Hollywood, and so many people wouldn't even let me in the door, like, 'There are no shows about exotic dancers, and no one wants this," she told ELLE. "
She explained that people felt the series was too taboo, and they were very concerned with respectability politics, especially as it concerned the Black community. At Starz, however, Hall felt like her vision was finally being seen.
"At Starz … they really understood what I was trying to do," she told Variety. "I was really trying to humanize these women, these women who have been marginalized, dehumanized, misunderstood, misrepresented.
What does 'P-Valley' mean?
P-Valley is based on Hall's 2015 play titled Pu**y Valley. However, the name had to be shortened for television since the original title's language was a bit too forward.
P-Valley is named for the beloved strip clubs in the Mississippi Delta where the series is based. "For me, this is a humanization project…it's about making these unreal characters create a bridge of empathy and understanding for women who haven't had that opportunity to be seen as the full [human] beings that they are," she told Essence.