'P-Valley': New Dancers May Cause Drama at The Pynk in Season 2
New dancers at The Pynk could cause major drama in 'P-Valley' Season 2
Uncle Clifford (Nicco Annan) and her dancers are finally ready to return to The Pynk in P-Valley Season 2. Set in the fictional town of Chucalissa, Mississippi, the series follows the personal and professional lives of Uncle Clifford and the women who work for her. Last season we watched Autumn (Elarica Johnson), a terrified young woman running from her past find her footing in the club. Meanwhile, Mercedes (Brandee Evans) was near retirement before it was stolen away.
Now that Autumn co-owns The Pynk with Uncle Clifford things will be different and some new dancers may even cause some drama.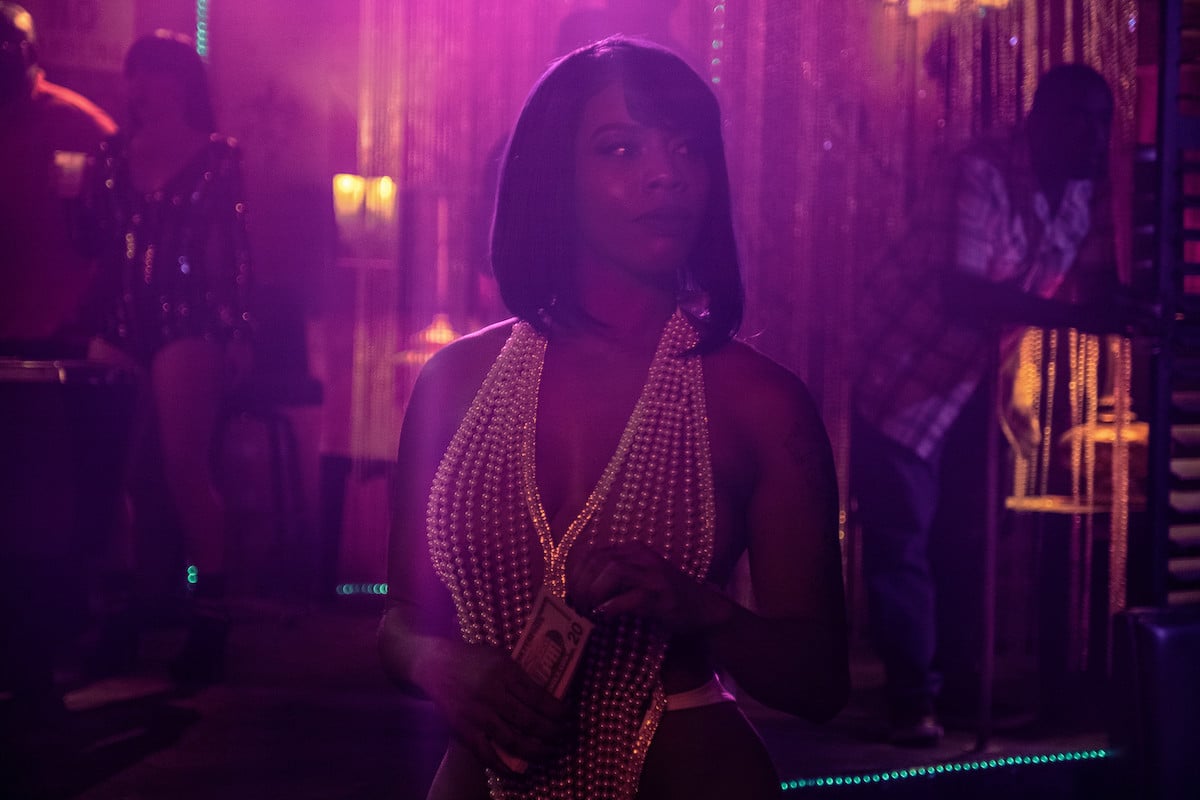 When will 'P-Valley' Season 2 premiere?
The second season of P-Valley will premiere almost two years after the first season. It is set to debut in June 2022, though Starz has yet to announce an exact date. Still, creator Katori Hall has given fans some insight into the direction of the new season. It turns out The Pynk we were first introduced to will be a little bit different.
"It occurs five months after Autumn Night saves The Pynk," Hall said in a behind-the-scenes video with Starz via YouTube. "Unfortunately, the pandemic has really come in and turned everything topsy turvy. it is a business based on gathering, it is a business based on intimacy. And, the writer's room was totally inspired by the fact that there were some very inherent struggles in that. And so, it will be very interesting to see how Uncle Clifford and new boss b**** Autumn Night deal with this huge obstacle that's been put in their way. So, between the casino and corona, they've got a lot of s*** to deal with."
There is also a brand new group of dancers that may stir up some drama.
New dancers could cause some major drama at The Pynk
As we know when Autumn joined the club, Mercedes, who then was on the verge of retirement was non-too-pleased. Autumn lacked the talent that the OG dancer and some of the other girls had. However, she was able to entice customers because of her fair skin and sultry looks. It's something that Mercedes deeply resented.
Now that the dancer's dreams of retirement have been stolen — literally — by her mother Patrice Woodbine (Harriet D. Fory), she's going to have much more competition this season.
Model and dancer Miracle Watts has been cast as Big Bone, "a fighter and a biter with sky-high ambitions. She is a rambunctious new presence at The Pynk blessed with a molasses-thick body, knees of steel, and a tongue more lethal than a draco." Psalms Salazar has been cast as Whisper, an enigmatic free spirit who has a spooky streak and speaks in riddles and eerie truths. She's blessed with a direct line to the universe and sight beyond this earthly realm. Finally, Snowfall's Gail Bean will portray Roulette, as "a tornado when she hits the pole."
Mercedes is going to rebuild her life in 'P-Valley' Season 2
As we know, Mercedes' mother stole her life savings to open up her own church. This season, she's going to have to start over from the beginning. "You're going to see a lot of things that happen outside the club this season, making it humanizing as well because everyone has a life when they go home from their job and so do these women and these men in the club as well," Evans told Gold Derby.