'P-Valley': Newcomer Roulette Could Shut Down The Pynk
Starz's P-Valley has returned for a second season and it's already sucking fans in. The drama series chronicles the lives of The Pynk owner Uncle Clifford (Nicco Annan) and the women who work for her. As we saw in season 1, Uncle Clifford doesn't play about her club. However, some newcomers may just throw the dynamic of the club into chaos.
It looks like one new dancer Roulette (Gail Bean) who may put the entire club in danger.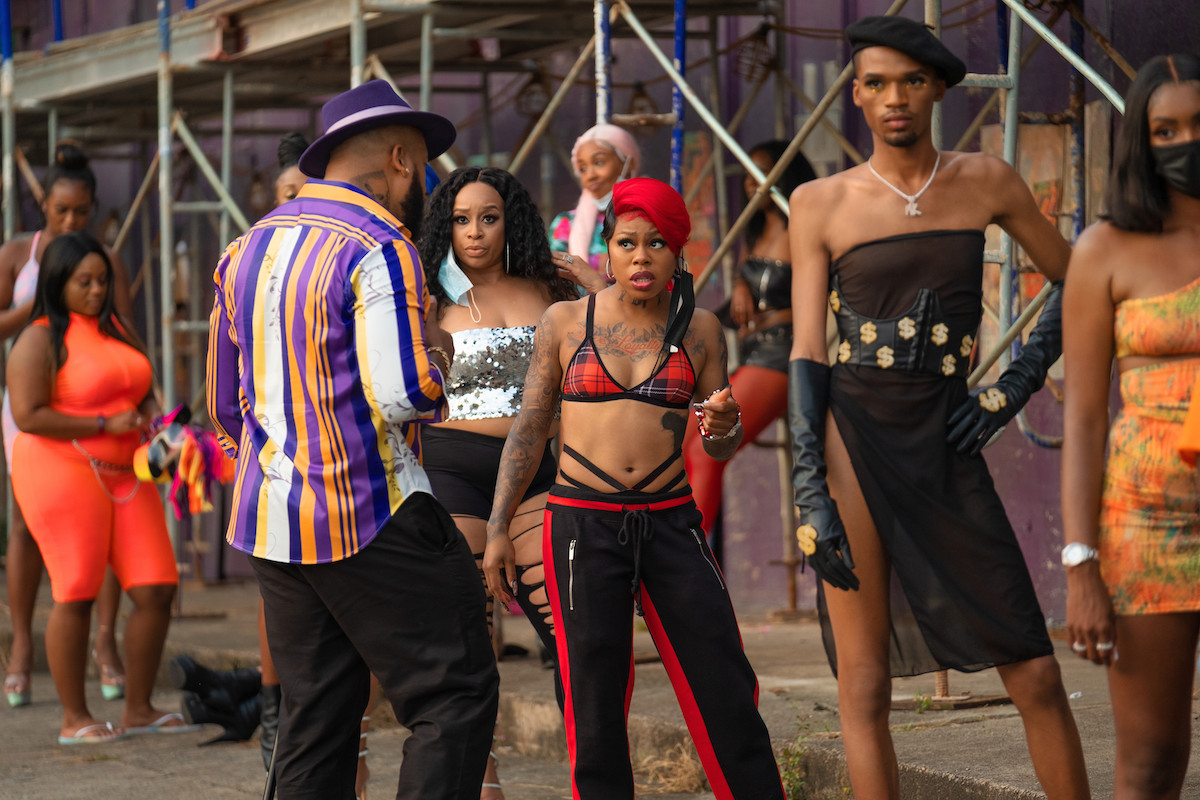 Roulette is one of the newest characters on 'P-Valley'
Along with new dancers Whisper (Psalms Salazar) and Big Bone (Miracle Watts), Roulette is making her presence known at The Pynk. Though we don't know much about her just yet, she's already a force to be reckoned with and she's likely to cause some trouble at The Pynk.
The character is described as "a tornado when she hits the pole." Bean says there is a lot more to her character than what meets the eye. "I was already a fan of the show before I was added to the cast," she told Ebony. "My character Roulette is a new dancer at The Pynk. My character is from Jackson, Mississippi. So she's not from Chucalissa. My character is not like any of the dancers at the strip club. She's new. She's young and she's real. I can say she's very vulnerable, but she has a wall up. I think a lot of people will be able to relate to her. A lot of people will love her."
Roulette could shut down The Pynk
In episode 203, "The Dirty Dozen" we saw that Roulette and Whisper have quickly become fan favorites at The Pynk. However, fans did not expect Roulette to allow customers to begin paying her for sex acts. This is one of Uncle Clifford's biggest rules and now that Big L (Morocco Omari) knows about it, it's only a matter of time before more people find out.
According to the official Starz description for the season, something is definitely amiss. "When darkness descends upon Chucalissa, errybody and they mama must fight tooth and talon to survive," it says. "While some take flight to perilous new heights, others dig in their stilettos and stand their ground no matter the cost. Back at The Pynk, Autumn and Uncle Clifford grapple for the throne as new blood shakes up the locker room. Meanwhile, with the casino's fate hanging in the balance, the local political machine kicks into overdrive. In these unprecedented times, death and danger lurk around every corner."
The episode description for episode 204, "Demthrius" reads, "While Keyshawn's glow-up continues, Big Teak struggles with life on the outside. Back in Chucalissa, The Pynk is visited by a surprise guest."
Uncle Clifford might bend several of her rules to keep The Pynk open on 'P-Valley'
From what we know, Uncle Clifford is not going to be pleased when she finds out Roulette has moved past just stripping at The Pynk. However, with the stability of The Pynk up in the air, she may just be willing to bend some rules.
"There's so much going on in Chucalissa. There is so much going on. These rules exist for a reason, but Roulette (Gail Bean) and Whisper (Psalms Salazar) insist on breaking them," Annan told Digital Spy. "But I also think that Uncle Clifford is breaking a couple of her own rules as well to stay afloat, to keep the business afloat, and to find her own happiness. You know, she's doing some things. Sometimes it's like: 'Wait, should you have done that? I don't know. Listen, I had to do it in the moment.'"
Still, we have a feeling that Roulette may find herself and The Pynk in a world of trouble.