'P-Valley': Nicco Annan Had to Fight for His Role as Uncle Clifford
Starz's P-Valley became a runaway hit almost as soon as the TV show debuted in July 2020. The drama, which is set in a Chucalissa, Mississippi strip club named The Pynk, is based on the play P***y Valley written by showrunner Katori Hall.
The series follows Uncle Clifford (Nicco Annan), the club's gender-non-conforming owner. It also centers Autumn (Elarica Johnson), a mysterious newcomer running from her past, and Mercedes (Brandee Evans), the club's headliner on the verge of retirement.
Though Annan has been portraying Uncle Clifford for over a decade, he had to fight to play her on the show.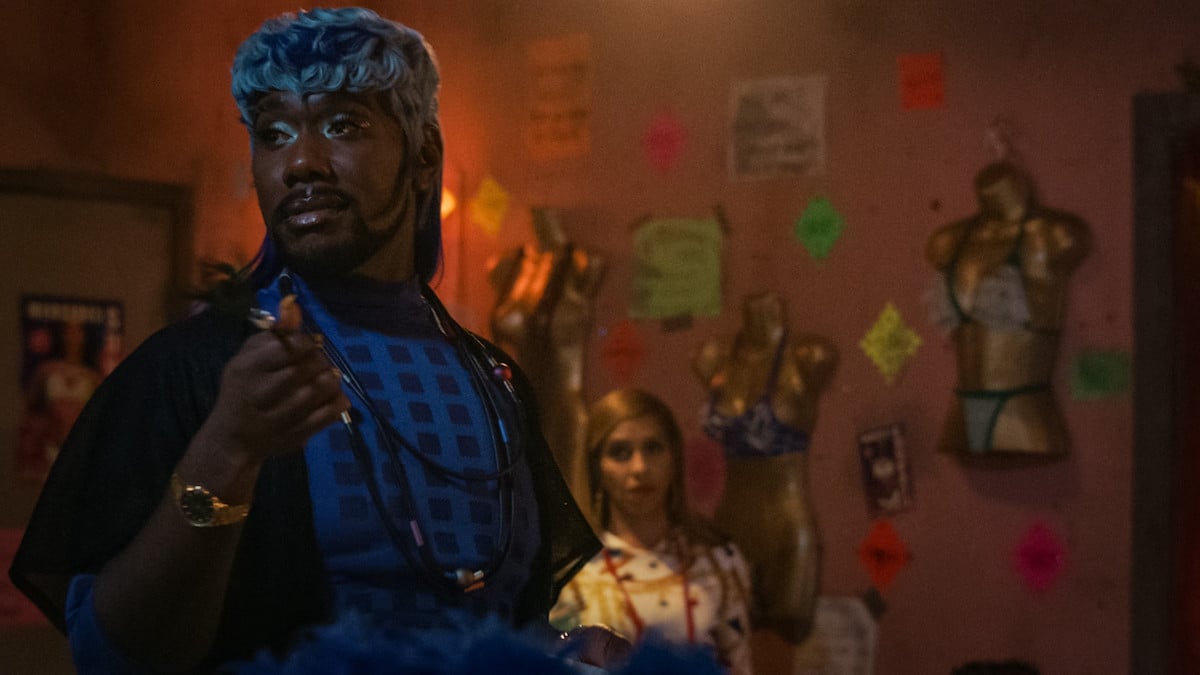 RELATED: 'P-Valley': Will Cardi B Star in Season 2?
When will 'P-Valley' Season 2 premiere?
Uncle Clifford and the women of The Pynk went through a lot in the first season of P-Valley. At the end of the first season, we watched the demise of Uncle Clifford's relationship with closeted rapper, Lil Murda (Alphonse Nicholson).
We also watched her nearly lose the club that has been in her family for generations until Autumn showed up at the last moment and saved the day. Now, fans are desperately waiting to see where the series will go from here. Season 2 of P-Valley is set to begin filming this summer in Atlanta. However, Starz has not announced a release date.
So far, Hall has given us some insight into what fans can expect when the show does return. "[Autumn] came in getting her a** smacked on the dance floor and now, she has some ownership in the club," Hall explained to ELLE. "The power dynamics at the club have completely changed and to see Uncle Clifford and Hailey fight over the throne will be stuff of legends."
RELATED: 'P-Valley' Was Rejected by Tons of Networks Before It Landed on Starz
Nicco Annan revealed details about 'P-Valley' Season 2
Though many of the details about season 2 are still under wraps. Annan has hinted that Lil' Murda breaking Uncle Clifford's heart won't keep her down and out for too long.
"Everybody needs love. And I think that that's a part of what gave Clifford the energy or the strength to endure another day," he told Entertainment Weekly.
However, at the time of the interview, Annan couldn't reveal much more because he hadn't seen a script for season 2. "That part I'm waiting to find out myself," he said. "I anticipate being back to work when it's good and hot."
RELATED: 'P-Valley': How Long It Takes for Nicco Annan to do Uncle Clifford's Hair and Makeup
Nicco Annan had to fight for his role as Uncle Clifford on 'P-Valley'
While all of the characters on P-Valley are pivotal and three-dimensional, Uncle Clifford is the glue that keeps them all together. Annan has been playing the character since the first table reading of Hall's play in 2009. Over the years, he's also helped to flesh out a lot of her backstory.
However, when Starz picked the show up to series, the actor was not a shoo-in for the role.
He had to fight to portray Uncle Clifford. "Katori was very honest," Annan told Vanity Fair. "She said 'We're looking for everyone.' They cast a wide net."
Annan used this information as fuel to drive his audition. "I could not become Uncle Clifford in the room," he explained "I had to show up as her." We're just thrilled that it all worked out.