'P-Valley': The Pole Dancing Is Super Intense for the Actors
Starz drama series P-Valley chronicles the lives of Uncle Clifford (Nicco Annan) the owner of the town's popular strip club, The Pynk, and the women who work for her. Since the dancing is such a major part of the series' story, the actors have had to learn to do many of the pole dancing elements themselves.
In fact, the prep work for those dance sequences is super intense.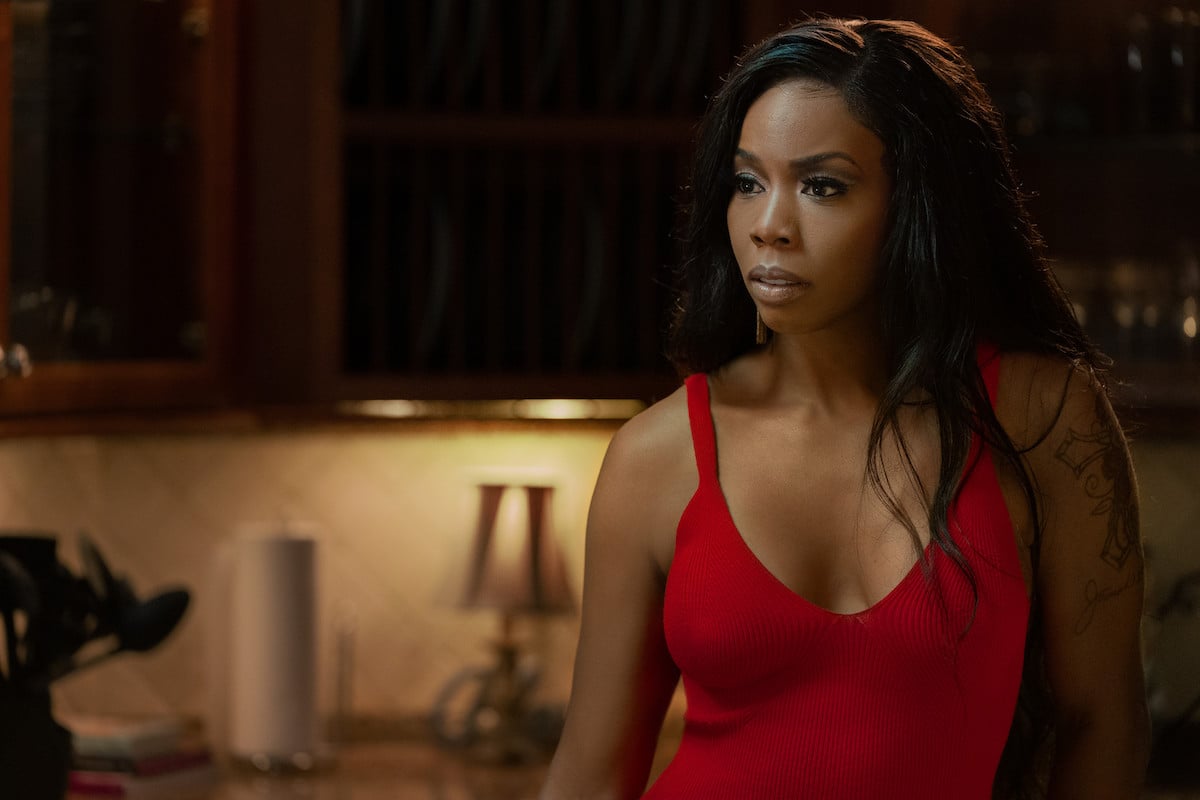 RELATED: 'P-Valley': Season 2 Will Put These Themes Front and Center
'P-Valley' showcases bodies of all shapes and sizes
One of the things that stands out about P-Valley is that the athleticism of dancing, over the sexual elements of it, are put on display. Moreover, the series showcases women of all shapes and sizes. In fact, Brandee Evans who portrays Mercedes on the show was told not to lose weight when she got the role.
"For myself, weight-wise, that was the biggest I've been," Evans told Black Girls Nerds. "And it was embracing being a Southern, Black girl with curves, all of that, and I enjoyed it. And to have a showrunner who told me, 'Don't lose weight.' It was amazing," says Evans. "It wasn't a pressure; it actually gave me a sense of relief, so I started working out for [me], not to keep my job. Before, I've always worked out to keep my job. And I don't have to do that on P-Valley."
The pole dancing for the actors is super intense
While professional dancers do come in to help with the choreography and the filming, getting the actors prepared for the pole is a super intense experience. Yahoo! Entertainment is reporting that actors begin dance boot camp four months before filming begins.
Filming a dance scene takes even more work. It takes about a week of rehearsals to get everything ready for filming. This is in addition to all of the lines and things that have to be run.
In this season of P-Valley, fans finally got to see Uncle Clifford on the pole.  "It was exhilarating," Annan said. Katori Hall added, "I knew when she got a chance to be up on the pole she would tear it up."
'P-Valley' Season 2 has several themes
The second season of P-Valley has already moved beyond The Pynk and the dancers on the pole. Instead, we're learning more about their personal lives.  BET is reporting that the new season will unpack, "physical and emotional abuse, trust and abandonment issues, and the debilitating matter of police brutality against Black people in America."
Moreover, there are also elements of horror in this season that have already begun to mystify fans. After all, following the murder of Autumn's ex at Murda Night, The Pynk is now a haunted place.
"Some things went down," Hall told ET Online. "We really wanted to embrace horror and the tropes of horror in order to really articulate how people were haunted on an individual level, but also this is a community that is haunted," Hall continues. "In Mississippi, even now, they're haunted by the original sin of slavery and we're delving into the injustice system that's still present not only in Mississippi but quite frankly around the world." 
RELATED: 'P-Valley' Was Rejected by Tons of Networks Before It Landed on Starz