'P-Valley': The Season 2 Casting Call Reveals Hints at What's to Come
P-Valley is one of Starz's biggest and most-talked-about TV shows. Set in Chucalissa, Mississippi, the drama series follows Uncle Clifford (Nicco Annan), the non-gender confirming owner of the highly popular strip club, The Pynk, and the women who work for her.
Season 1 of the series chronicled Uncle Clifford's struggles to keep the club afloat, despite her mounting debt. It also centered on Autumn (Elarica Johnson), a mysterious newcomer running from her past, and Mercedes (Brandee Evans), The Pynk's OG, who is on her way to retirement until someone very close to her throws a major wrench in her plans.
Now that the casting call for P-Valley Season 2 has just been revealed, there are major hints at what's to come, including when filming will begin.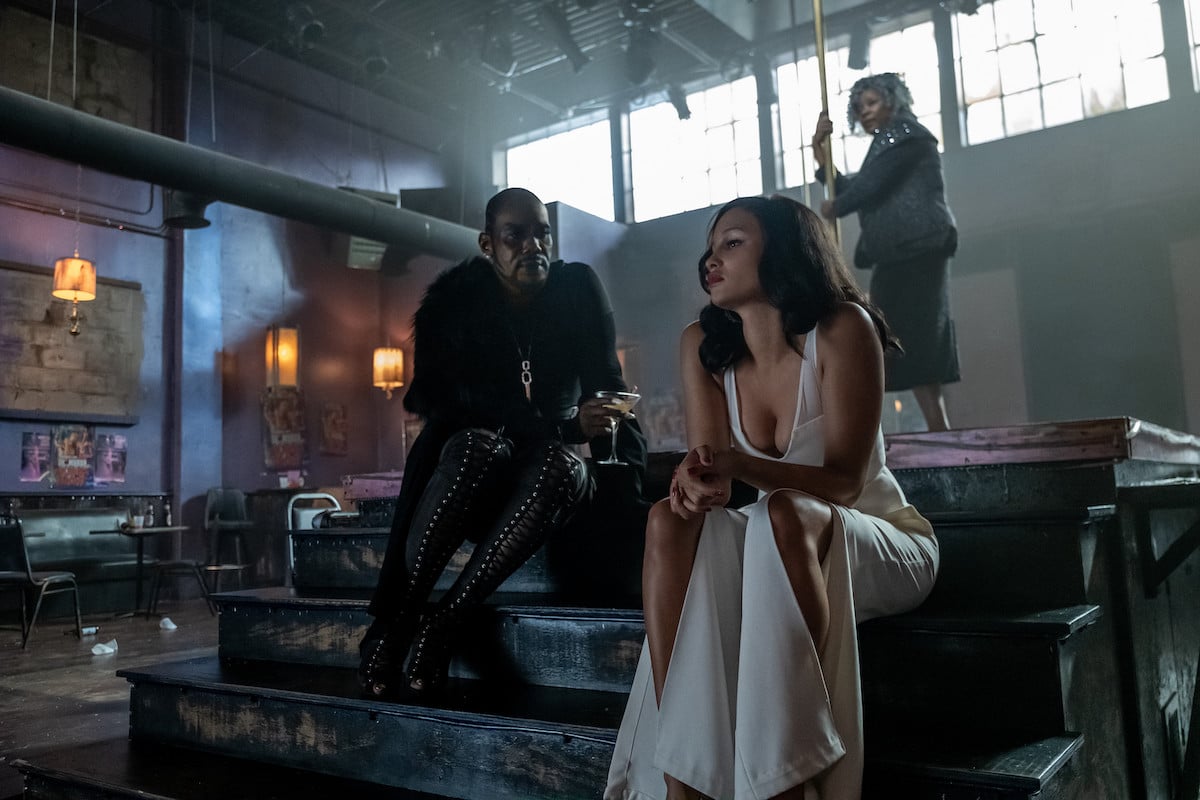 Is 'P-Valley' based on a true story?
P-Valley creator Katori Hall did not base her series on a true story. However, it is inspired by her 2015 play, Ps**y Valley and rapper Cardi B.
"Cardi B literally rolled out the Pynk carpet for P Valley," Hall told ELLE. "I was following her on social media when she was a dancer because I loved her personality. She was funny as fu*k and smart as fu*k, and even being young, she was this vibrant and political woman who was articulating herself in this powerful way."
For Hall, it has become about humanizing people like Uncle Clifford and the women that work for her, beyond the fact that they are sex workers.
"For me, this is a humanization project…it's about making these unreal characters create a bridge of empathy and understanding for women who haven't had that opportunity to be seen as the full [human] beings that they are," she told Essence. 
RELATED: 'P-Valley' Was Rejected by Tons of Networks Before It Landed on Starz
'P-Valley' has been renewed for Season 2
It looks like everyone has seen Hall's vision, because P-Valley garnered rave reviews when it debuted on Starz in July 2020 and now, the network has renewed the series for Season 2.
Now that Autumn aka Hailkey co-owns The Pynk with Uncle Clifford there will be a lot more drama in store. "She came in getting her a** smacked on the dance floor and now, she has some ownership in the club," Hall explained to Elle. "The power dynamics at the club have completely changed and to see Uncle Clifford and Hailey fight over the throne will be stuff of legends."
Until now, amid the coronavirus (COVID-19) pandemic, we had no idea when the series would begin filming again. However, a new casting call, just reviewed some hints at what's to come.
The casting call for 'P-Valley' Season 2 hints at what's to come for the show
The casting call is looking for of-age actors with pole dancing and /or dancing experience who can present in their 20s. It appears that The Pynk is about to get a lot larger and more popular because the casting call asks that these men, women, and non-binary actors should be comfortable with nudity and sexual scenes.
Moreover, it appears that we have a timeline for P-Valley Season 2. Since the casting call requires the actors to be available for the entire Summer of 2021 in Atlanta, we might return to The Pynk in late 2021 or early 2022.