'P-Valley' Season 2 Episode 4 Preview
Starz's P-Valley centers on the popular strip club The Pynk, the club's owners Uncle Clifford (Nicco Annan) and Autumn Night (Elarica Johnson), and the women that work for them. While Mercedes (Brandee Evans) has been the club's headliner for years things are quickly changing.
Here's what we know about episode 204 before it airs Sunday, June 26.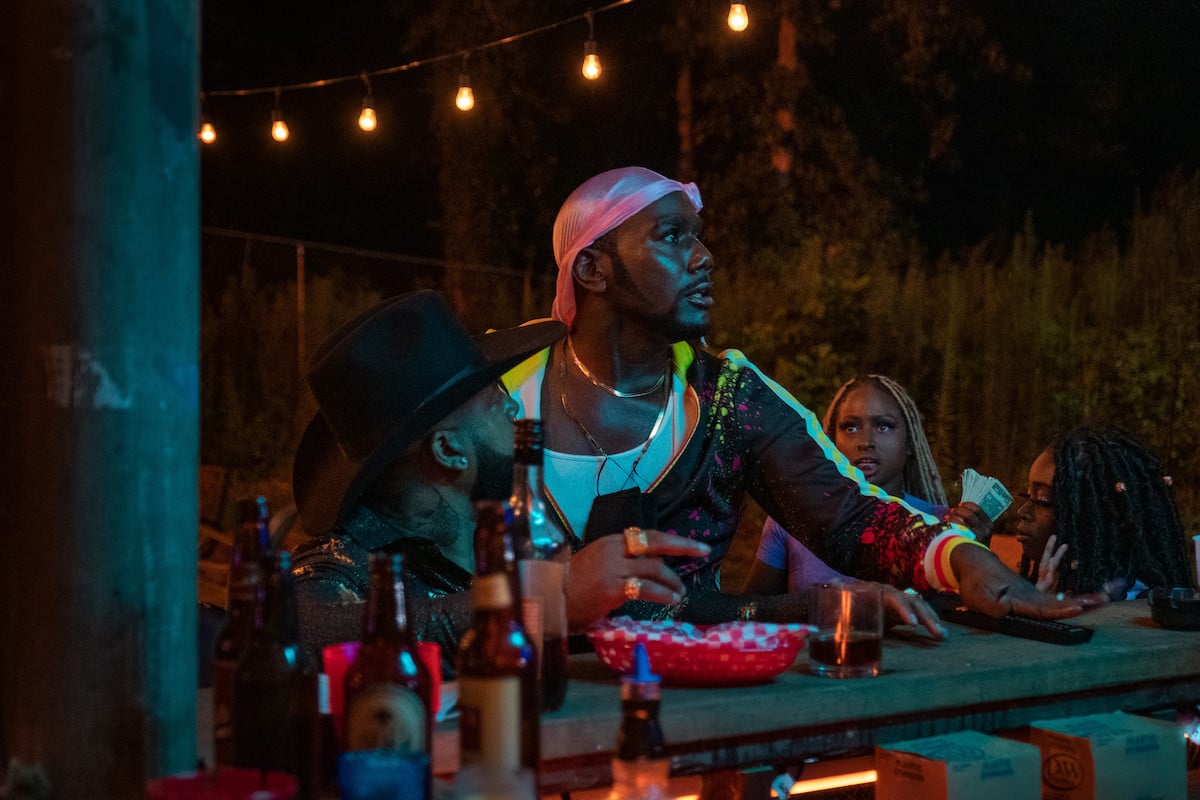 Newcomers on 'P-Valley' could shut down The Pynk
After being shut down amid the coronavirus (COVID-19) pandemic, The Pynk had reopened and Autumn has hired some new girls to help Mercedes out. Roulette (Gail Bean), Whisper (Psalms Salazar) and Big Bone (Miracle Watts). However, Roulette has taking her talents well beyond the pole.
She's begun taking money for sex acts and sex both in The Pynk and in the cars of her clients. This could undoubtedly lead to the club's downfall.
"I was already a fan of the show before I was added to the cast," Bean told Ebony. "My character Roulette is a new dancer at The Pynk. My character is from Jackson, Mississippi. So she's not from Chucalissa. My character is not like any of the dancers at the strip club. She's new. She's young and she's real. I can say she's very vulnerable, but she has a wall up. I think a lot of people will be able to relate to her. A lot of people will love her."
RELATED: 'P-Valley' Was Rejected by Tons of Networks Before It Landed on Starz
'P-Valley' Season 2 Episode 4 is titled 'Demethrius'
Fans were stunned to learn that Roulette took sex work well beyond the pole. Now, they are convinced that she might be the downfall of The Pynk. After all, she is flat-out ignoring Uncle Clifford's many rules. Episode 204 is titled "Demethrius" and the official description for it reads, "While Keyshawn's glow-up continues, Big Teak struggles with life on the outside. Back in Chucalissa, The Pynk is visited by a surprise guest."
We're excited to see how Keyshawn (Shannon Thornton) and Lil Murda's (J. Alphonse Nicholson) tour continues. However, the surprise guest at The Pynk is raising all kinds of alarms. We wonder if someone has discovered Routlette's activities outside of The Pynk.
Season 2 has elements of horror
Though the first season of P-Valley had a mysterious quality to it, especially when it came to Autumn's background, the second season is fully leaning into horror. After all, following the shooting in the season 1 finale, The Pynk has become a haunted place.
"Some things went down," P-Valley creator Katori Hall told ET Online. "We really wanted to embrace horror and the tropes of horror in order to really articulate how people were haunted on an individual level, but also this is a community that is haunted," Hall continues. "In Mississippi, even now, they're haunted by the original sin of slavery and we're delving into the injustice system that's still present not only in Mississippi but quite frankly around the world." 
This season is also set to center on the Black Lives Matter movement.
RELATED:'P-Valley': Brandee Evans Was Told Not to Lose Weight for Her Role as a Stripper