'P-Valley': How Many Episodes Will Be in Season 2?
P-Valley is one of the most groundbreaking shows on TV. The Starz drama series, which was created by Katori Hall and directed by women, is set in Chucalissa, Mississippi, and focuses on the women of the highly popular strip-club, The Pynk, which sits right in the heart of the Bible Belt.
Uncle Clifford (Nicco Annan) is the non-gender confirming owner of The Pynk who doesn't play about her money or her girls. Other central characters include Autumn, aka Hailey (Elarica Johnson), a mysterious woman running for her violent past, and Mercedes (Brandee Evans), The Pynk's legend, who has her heart set on retirement.
Starz renewed P-Valley for Season 2 almost immediately, but how many episodes can fans expect when we return to The Pynk again?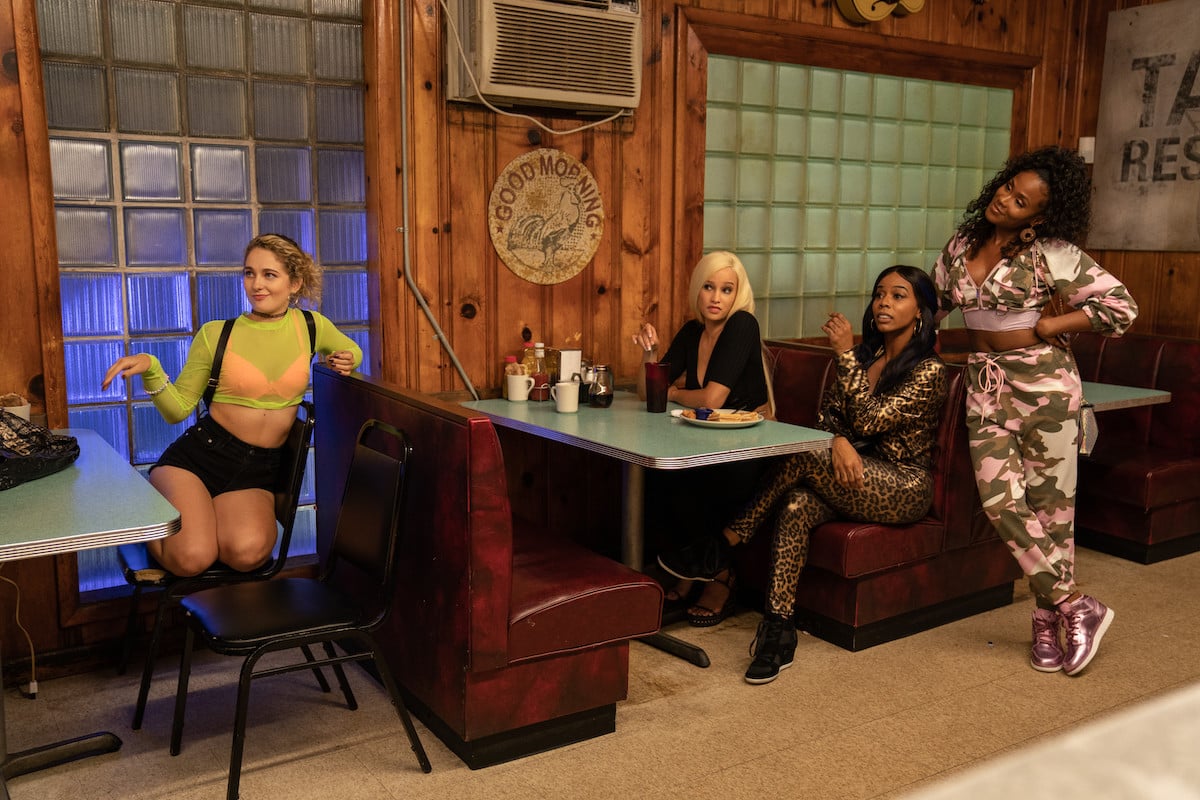 When will 'P-Valley' Season 2 debut?
Fans have been desperate for more information about P-Valley Season 2. Back in Sept. 2020, Hall revealed that there was still no timeline for production on new episodes. "Unfortunately, with COVID-19 still making it hard to shoot, it will take a while to gear up for production," she tweeted. "We will keep y'all posted tho. Until then#MaskUpYall"
However, as COVID-19 cases go down and production has returned in Hollywood, it looks like P-Valley will begin shooting in Atlanta during the summer of 2021.
An official casting call for the show required that dancers and actors are fully available for the summer of 2021. This means that P-Valley Season 2 will most likely debut in late 2021 or early 2022.
What will 'P-Valley' Season 2 be about?
As P-Valley Season 2 heads into pre-production, Hall has already given us some inklings into what we might expect from Uncle Clifford, Mercedes, Autumn, and the rest of the ladies at The Pynk, including Keyshawn/Miss Mississippi (Shannon Thornton) and Gidget (Skyler Joy).
Season 1 concluded with Mercedes' mother Patrice (Harriett D. Foy) stealing all of her money. Autumn's ex-husband Montavius (Cranston Johnson) was killed after a violent struggle with her and Mercedes, and Autumn saved The Pynk from being actioned off, making her a co-owner with Uncle Clifford.
"She came in getting her a** smacked on the dance floor and now, she has some ownership in the club," Hall explained to ELLE. "The power dynamics at the club have completely changed and to see Uncle Clifford and Hailey fight over the throne will be stuff of legends."
How many episodes will there be in 'P-Valley' Season 2?
While no new casting news has been announced yet, we expect to see the majority of the cast from Season 1 return to P-Valley and some new faces as well. Starz is asking that the men, women, and non-binary actors auditioning should be comfortable with nudity and sexual scenes in the casting call.
We're also going to see a bit more of P-Valley when Season 2 debuts. Season 2 is set to have 10 episodes which are two episodes more than the eight episodes of Season 1.