'P-Valley' Season 2 Likely Coming Out in 2022, Says Creator Katori Hall
It's been a waiting game for the next season of P-Valley, but we're finally getting details on when it might return.
Released in July 2020, the Starz series follows the dancers at The Pynk, the only strip club in the fictional Chucalissa, Mississippi. Going by basic knowledge about TV premiere dates, many fans expected P-Valley to return in 2021. But instead, show creator Katori Hall has said it could take a couple of years, suggesting it might not be back until 2022 at the earliest.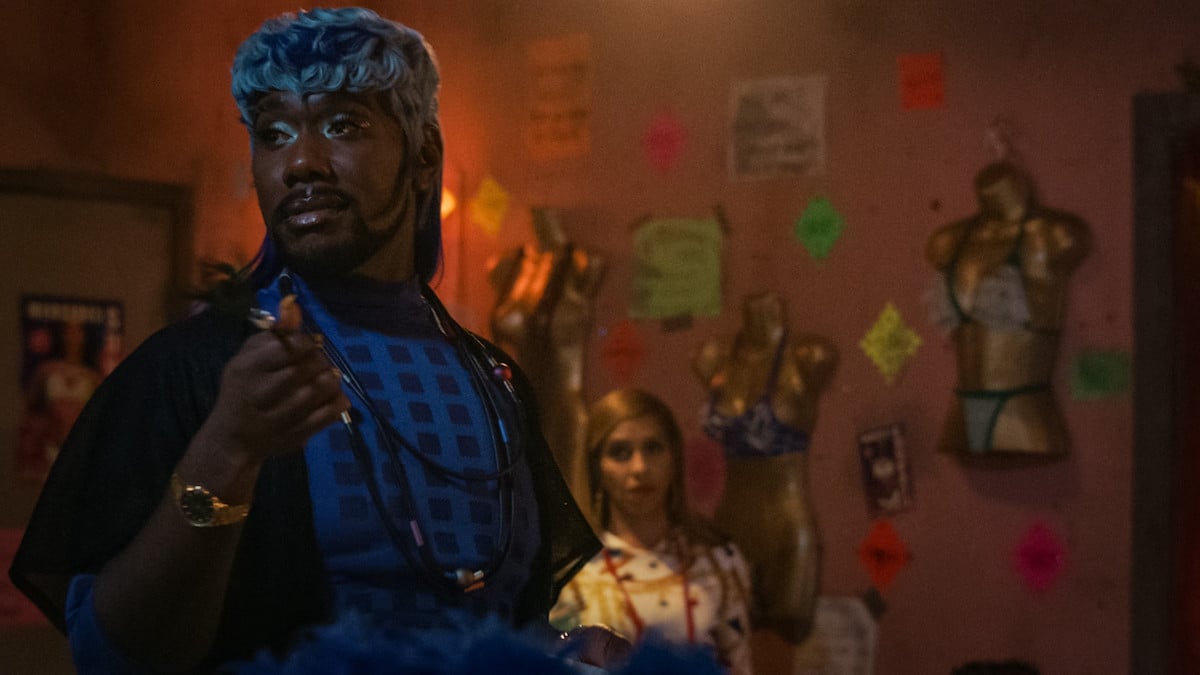 Katori Hall on the release date for 'P-Valley' Season 2
Under normal circumstances, P-Valley probably would have been back earlier. But as actor Elarica Johnson previously said, the schedule was impacted by the coronavirus (COVID-19) pandemic. Work on the series was eventually able to begin, but there's still a ways to go at this point.
In a conversation with Hall, IndieWire journalist Libby Hill asked for a status update, sharing her hope that it won't take a bunch of years for the show to return to the air. "No, but it might take two," Hall said, laughing.
"You know, we gotta wait for things that are marinated and good," she continued. "But you know, we're in the process of finishing up the writing. As a matter of fact, today is our last day in the writing room. And so [we're] finishing up the last scripts and production is around the corner."
RELATED: 'P-Valley' Cast Members Share What to Expect From Them in Season 2
What to expect when 'P-Valley' returns
P-Valley left off with Autumn using Montavius' money to buy back the club at an auction, where casino developers were hoping to bid on it. According to Hall, fans should expect to see big changes with her now that she's moved up.
"She came in getting her a– smacked on the dance floor and now, she has some ownership in the club. The power dynamics at the club have completely changed," she told Entertainment Weekly. "To see Uncle Clifford and Hailey fight over the throne will be stuff of legends."
RELATED: 'P-Valley' Star Shares Season 2 Details: 'It Is a Rollercoaster Ride'
The show could also expand beyond the borders of Chucalissa, as Lil' Murda and Ms. Mississippi's music careers continue to blow up. "I think that it's inevitable that we'll expand our universe because I think the show is about how the strip club is a reflection of people who live in the intersection of race, class, and gender, and that's just everywhere," Hall continued. "But we'll continue to dig our heels into exploring the American South."
That includes whatever happened to Montavius in the Paradise Room, which Hall teased will bond Autumn, Uncle Clifford, and Mercedes "forever."
Who is in the cast of 'P-Valley' Season 2?
Hall's comments to Entertainment Weekly let us know that Johnson (Autumn), Nicco Annan (Uncle Clifford), Brandee Evans (Mercedes), Shannon Thornton (Ms. Mississippi), and J. Alphonse Nicholson (Lil' Murda) will all be back for season 2. But as far as the rest of the P-Valley cast, including actors such as Parker Sawyers (Andre), whose character left Mississippi at the end of the first season, it's unclear if they're coming back.
We'll be sure to let you know of any updates. In the meantime, check out P-Valley now on Starz.