'P-Valley' Season 2 Trailer Released — Watch
The trailer for 'P-Valley' Season 2 is finally here, offering a look at what to expect on the next trip down to the Mississippi dance club The Pynk.
The trailer for P-Valley Season 2 has finally arrived, giving fans a glimpse of everything happening at The Pynk. Picking up five months after "Murda Night," the trailer shows the club back and booming with new dancers and management. But it's not all good, either.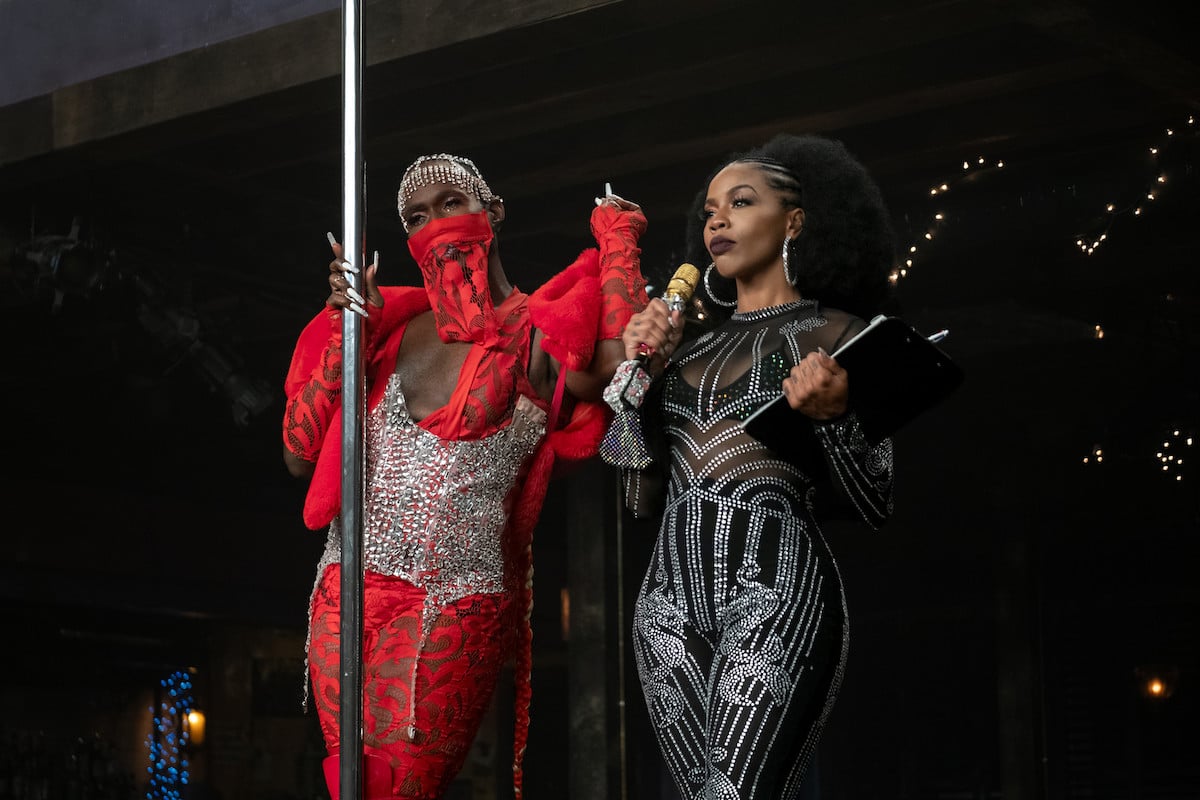 Check out the trailer for 'P-Valley' Season 2
The synopsis was shared in a press release to Showbiz Cheat Sheet and summarizes what happens in P-Valley Season 2.
It says, "When darkness descends upon Chucalissa, errybody and they mama must fight tooth and talon to survive. While some take flight to perilous new heights, others dig in their stilettos and stand their ground no matter the cost."
"Back at The Pynk, Autumn and Uncle Clifford grapple for the throne as new blood shakes up the locker room," the synopsis continues. "Meanwhile, with the casino's fate hanging in the balance, the local political machine kicks into overdrive. In these unprecedented times, death and danger lurk around every corner."
Take a look at the trailer:
'P-Valley' Season 2 will be 'worth the wait'
By the end of P-Valley Season 1, Uncle Clifford was at serious risk of losing The Pynk. In the last effort to save it, they decided to have a fundraiser to come up with the money needed to buy it back.
It was a full house on "Murda Night," but chaos began as Montavius showed up to confront Hailey about his missing money. Several people got involved in the fight before shots rang out from the Paradise Room, seemingly resulting in Montavius' death.
Viewers then saw Uncle Clifford preparing for what seemed to be a funeral but turned out to be the auction for The Pynk. Andre Watkins was there to buy it, acting on the behalf of his godfather Mayor Tydell Ruffin. Mayor Ruffin wanted to use the ground to build a casino, but Hailey ended up outbidding him.
It's been almost two years since that episode aired — a delay caused by the coronavirus (COVID-19) pandemic. But P-Valley Season 2 is said to be "worth the wait."
"I can tell you that it's going to be well worth the wait, and a lot of your questions will be answered," Brandee Evans (Mercedes) previously told BlackFilmandTV.com. "And so it's a bigger rollercoaster ride to me. To me, it's more emotional, it's even more real, and I didn't even think that was possible. But just very much more relatable and real."
When does the show come back on?
P-Valley will be back on Friday, June 3. There are 10 episodes this time — up from the eight in the first season of P-Valley.
This season will include, as usual, Elarica Johnson, Nicco Annan, Tyler Lepley, Shannon Thornton, J. Alphonse Nicholson, and Parker Sawyers. There are also new faces joining the show, including Gail Bean, Psalms Salazar, and Miracle Watts. Check out the first season of P-Valley now on Starz.