'P-Valley': Season 2 Will Focus on Miss Mississippi's Personal Life
Starz's P-Valley is set to debut its second season sooner than you'd think. Set in the fictional town of Chucalissa, Mississippi, the series puts the popular strip club The Pynk as its focal point. P-Valley chronicles club owner Uncle Clifford (Nicco Annan) and her journey trying to keep the club afloat as well as the personal lives of the women who dance for her.
On P-Valley, Keyshawn (Shannon Thornton) (aka Miss. Mississippi) is one of those women trying to figure out who she is. Now the second season will center her personal life.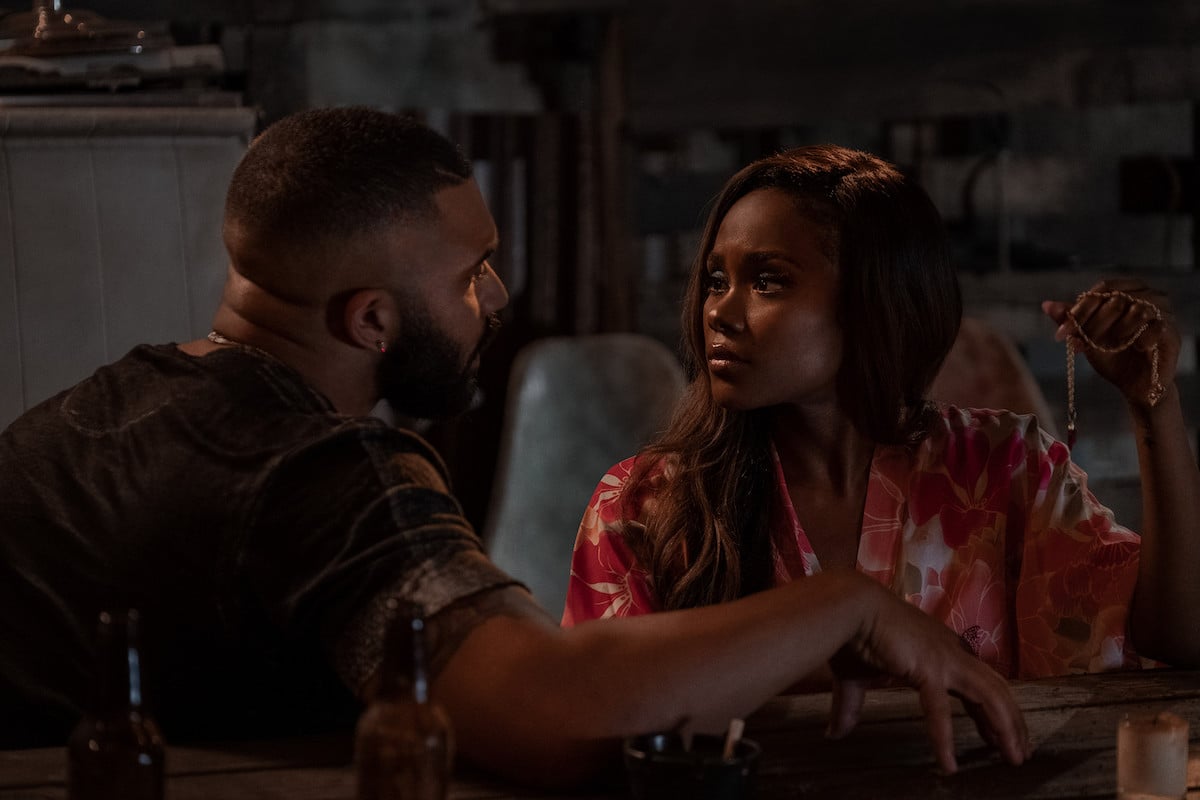 RELATED: 'P-Valley' Creator Talks About Mercedes and Autumn's Future, Plans for Season 2, and More
'P-Valley' Season 2 will debut in June 2022
After a two-year hiatus since its breakout first season, P-Valley is finally set to return to our TV screens in June 2022. Though Starz has not announced an exact date just yet, the stars of P-Valley all banded together to let fans know that new episodes of the acclaimed series would be underway shortly.
Let's just hope that season 3 won't be such a long wait.
'P-Valley' will focus on Miss Mississippi's personal life
When we were first introduced to Keyshawn on P-Valley, she recently had a baby. It was clear from the beginning that she was in a physically abusive relationship with her child's father and that she was trying to hide it from Uncle Clifford and the rest of The Pynk's dancers.
In addition to her home life, she had also garnered the attention of the club's bouncer, Diamond (Tyler Lepley). To gain her independence from her relationship, she began working with Lil Murda (J. Alphonse Nicholson) to become a headliner at The Pynk.
However, this angered her boyfriend. In the P-Valley Season 1 finale, Keyshawn chose her boyfriend over Diamond, even though the bouncer defended her. In P-Valley Season 2, she will be dealing with the aftermath of her choices. "As we move forward into her next chapter, you will see her reckoning with that mistake, and really coming into her own as a woman, as a mother, and as an artist," P-Valley creator Katori Hall said in a behind-the-scenes video from Starz.
According to Deadline, Jordan M. Cox, who portrays Keyshawn's boyfriend Derrick, has been upped to series regular. His character description for season 2 suggests he's looking to turn over a new leaf.  "In the wake of the disastrous Murda Night, he struggles to change for the better," it says.
Season 2 will have a time jump
Though Miss Mississippi is trying to pick up the pieces of her life, the series won't open exactly where season 1 ended. There has been a bit of a time jump. Hall has revealed that the TV drama will also address the coronavirus (COVID-19) pandemic and how it's affected The Pynk. "Season 2 takes place five months after the season 1 finale," she said in the behind-the-scenes video. "The pandemic has turned things upside down. Between the casino and COVID, they have a lot to deal with."
Thankfully June is right around the corner, so we won't have to wait too long to see P-Valley explore Miss Mississippi's life.
RELATED: 'P-Valley' Star Shares Season 2 Details: 'It Is a Rollercoaster Ride'