'P-Valley' Star Brandee Evans Reflects on Scoring Role – 'I Didn't Even Have Groceries in My Refrigerator'
Brandee Evans became an overnight celebrity after the launch of the hit Starz drama P-Valley. She plays Mercedes, a dancer who is just barely getting by — something that's similar to Evans' own story. Evans once opened up to a news outlet about her pre-fame struggles, admitting she could barely afford even the most basic items.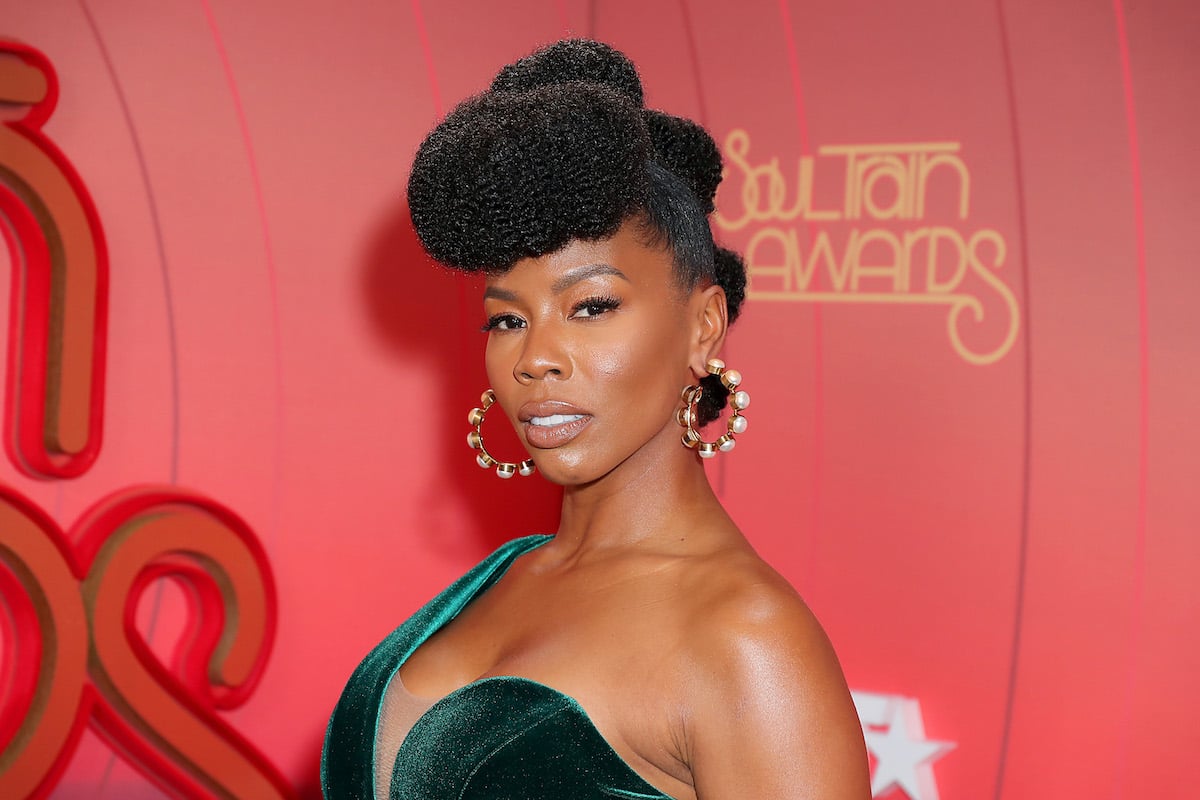 How Brandee Evans rose to prominence
Evans didn't have the typical rise to fame. She began her professional career as an educator, but she left her teaching career in 2009 to focus on dancing and choreography (via Essence).
"I was good at teaching. My kids were scoring very high on their exams," she told W Magazine. "I liked it, but I didn't love it, if I'm being honest. I wanted to love it."
She told the magazine that after connecting with a choreographer in Los Angeles, she was invited on tour with Lil Wayne. Soon, she was appearing on stages all around the world — even with Katy Perry, according to her IMDb page.
Shifting to acting, Evans got her first credited role in the 2012 romantic comedy Note to Self. Though it was a small role, it helped Evans build her resume and led to other onscreen appearances. Her big break eventually came when she got P-Valley, a series that follows the lives of a group of employees working at the Chucalissa, Mississippi strip club The Pynk.
'P-Valley' was a big blessing to Brandee Evans
P-Valley couldn't have come at a better time, as Evans previously told the entertainment website Gold Derby: "I didn't even have groceries in my refrigerator when I got 'P-Valley.'"
"My mentor had just sent me Instacart to try and get groceries," she continued. "This job has truly helped changed my life. I can breathe a bit and do what I love. That has always been my vision, every year when I do a vision board: God bless me to be able to care for my mother and live my dream. 'P-Valley' allowed me to do both."
Additionally, P-Valley spotlighted Evans as a promising actor. Her performance as Mercedes has generated lots of praise, recognition as a fan-favorite, and thousands of followers on her social media. And that's just from the first season alone.
What to expect from Brandee Evans's 'P-Valley' character in season 2
Showrunner and creator Katori Hall previously told HollywoodLife that, for one, viewers will get to see more of the the "special bond" Mercedes has with Autumn.
"Mercedes never really had a best friend at her job. She was always just the girl on top, the queen bee. The fact that there's this woman who she has something in common with, especially something like that is life-changing for her, and now she has a sounding board," Hall explained.
"This is going to be a very special bond," she added. "I always say that the best friendships from your enemies because they're like, 'I don't like this about you, and I don't like that about you.' They kind of get all that out of the way, and they can really embrace each other for who they are, and that's mothers. In the case of Hailey, she's lost her child. With Mercedes, she's a woman fighting for their child. I think Autumn is actually going to become a huge support as Mercedes figures out how to be the mother she never had."
Hall didn't say much else about Mercedes' story beyond that, but you can find more details about P-Valley Season 2 below.