'P-Valley' Star Shannon Thornton Trolls Fans Over Season 2 Release Date
Fans can't wait for P-Valley Season 2. Created by Katori Hall, the show exploded in popularity after its premiere in July of 2020. It chronicles the day-to-day at The Pynk, a strip club in the Mississippi Delta, with a cast including, among others, Elarica Johnson, Brandee Evans, Nicco Annan, Isaiah Washington, and Loretta Devine.
Described by The Guardian as one of the best shows of 2020, P-Valley has drawn much praise for its storytelling, visuals, and approach to serious topics. It has even found fans in people like Cardi B and Niecy Nash. As we eagerly await P-Valley Season 2, Shannon Thornton (Keyshawn) took a moment to comment on the release date — but not in the way you think.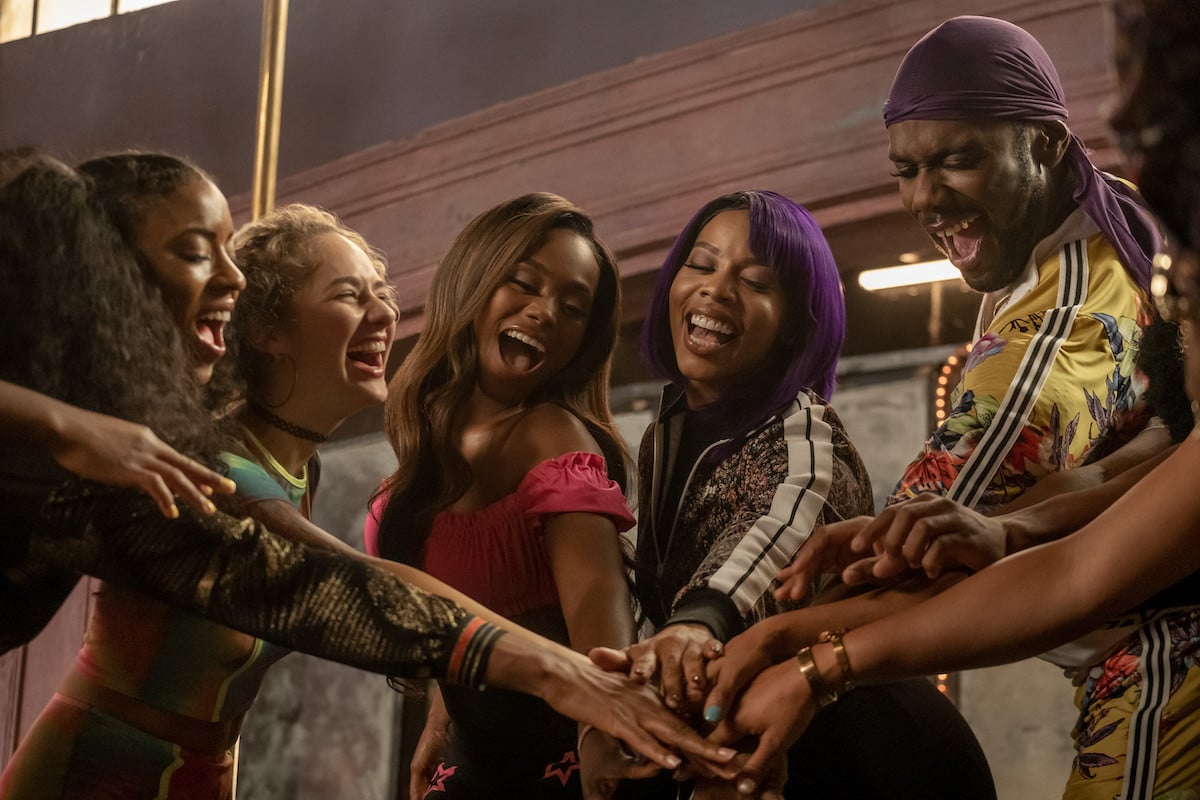 Shannon Thornton trolled fans over the release date for 'P-Valley' Season 2
On Jan. 31, Thornton teased the upcoming season on Twitter with a photo from the set. "#pvalley SZN 2," she captioned the image, which showed her and Johnson (Hailey/Autumn) dressed as their characters.
The post naturally had people wondering about the release date, and it seems Thornton decided to troll her followers about it. "I hear the premiere date is February 31st, for everyone asking," she tweeted, prompting one person to write back: "That's not a real date Shannon." Thornton also retweeted that message on her account, furthering teasing fans and entertaining those who love a good joke. See her post at the link above.
The show is expected to return in 2022
Although Starz has not yet revealed the release date, Hall indicated that it would be in 2022.  
"You know, we gotta wait for things that are marinated and good," she told IndieWire in an interview published in June of 2021. "But you know, we're in the process of finishing up the writing. As a matter of fact, today is our last day in the writing room. And so [we're] finishing up the last scripts and production is around the corner."
In December, The Commercial Appeal reported that P-Valley would return to Starz on Sept. 4, 2022. However, the cast and crew did not appear to address the report. 
It seems like forever at this point, but Evans (Mercedes) promises it'll be worth the wait.
"I can tell you that it's going to be well worth the wait, and a lot of your questions will be answered," she told BlackFilmandTV.com of season 2. "And so it's a bigger rollercoaster ride to me. To me, it's more emotional, it's even more real, and I didn't even think that was possible. But just very much more relatable and real. … It's just going to be beautiful. Y'all, it is worth the wait, I'm telling you."
'P-Valley' Season 2 has a cliffhanger to resolve
We can't wait to see how everything unfolds after those shocking moments in the season 1 finale. Not only did Autumn and Uncle Clifford become partners, but Montavius also appeared to lose his life in the fight at the club.
Hall teased some season 2 details in an interview with Thrillist.
"If they didn't have a strong bond before, they have an even stronger bond now because there's this secret that exists between all three of them," she said of Autumn, Uncle Clifford, and Mercedes.
"As we develop these characters even more, I think time will reveal what truly happened in the Paradise Room," she continued. "But there's so many levels to what happened and what the cover-up is, and who has been a part of the cover-up. I'm just really excited to see how people react."
Additionally, she said fans will see more of Mercedes and her mother, Lil' Murda and Keyshawn, and more. Stay tuned to Showbiz Cheat Sheet for updates on P-Valley as they become available.