'P-Valley' Isn't Just About Strippers
STARZ is set to air its newest series, P-Valley. Although the show is about the lives of strippers, creator Katori Hall says the series is about much more than that. Here's what she reveals about the show and what she hopes viewers will take away from the series. Brandee Evans on joining the 'P-Valley' cast …
STARZ is set to air its newest series, P-Valley. Although the show is about the lives of strippers, creator Katori Hall says the series is about much more than that. Here's what she reveals about the show and what she hopes viewers will take away from the series.
Brandee Evans on joining the 'P-Valley' cast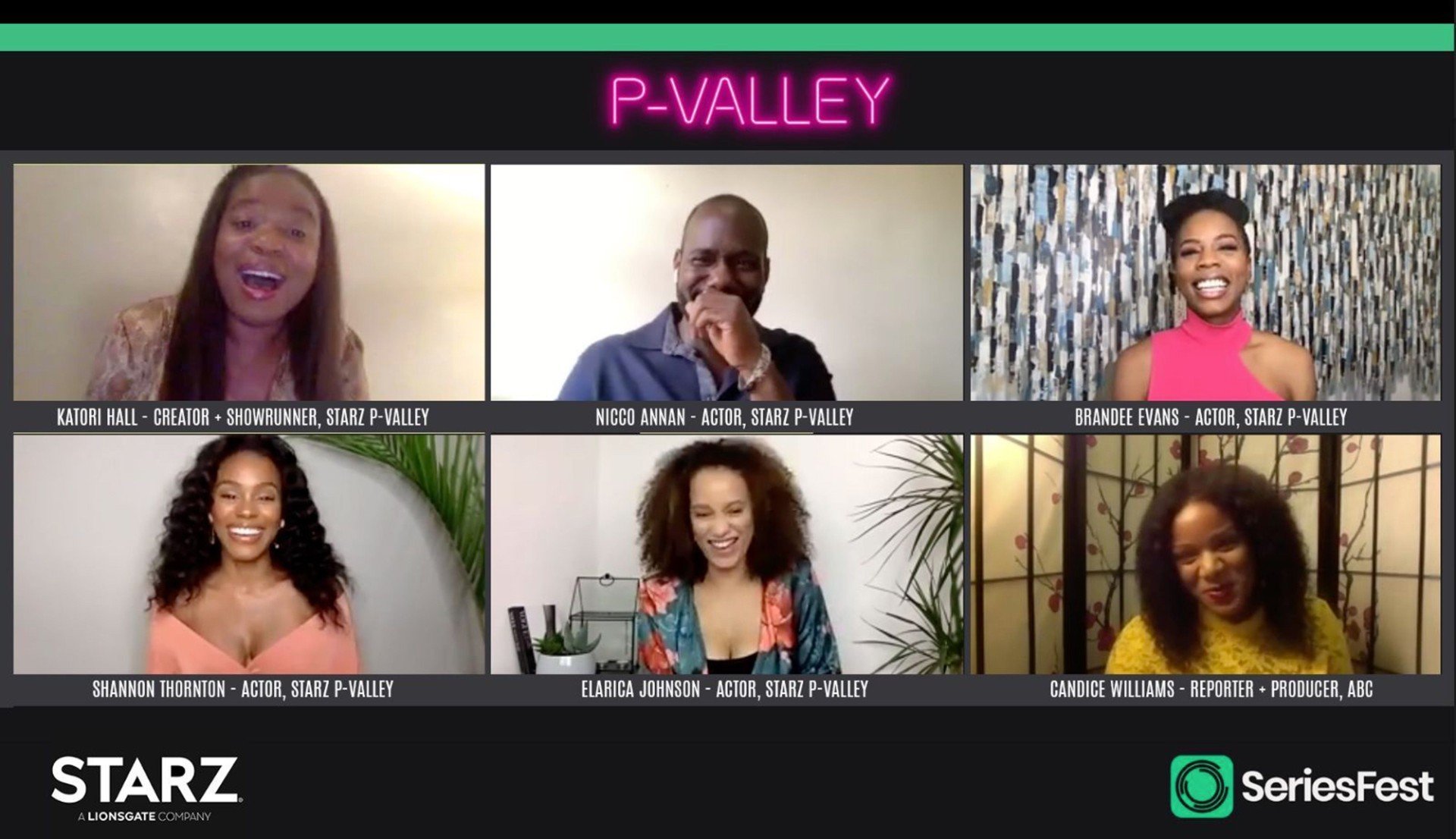 Actor Brandee Evans says she joined the P-Valley cast because she was drawn to the script. She tells ComingSoon.net she likes that the show focuses on the characters' lives and not just their work as strippers. Here's what Evans says about participating in the series:
"The storyline was more than just being on the pole," says Evans. "I think a lot of people have been saying that as well. 'What makes this show different? Is it another show about strippers?' It is not just another show about strippers and that's what brought me into it, because had it been just another remake of what we've already seen, I would not have been interested in it."
What is P-Valley about?
During an interview with STARZ, Katori Hall explains what P-Valley is really about. She says the series explores the daily lives of women who strip as well as the choices they must make for themselves and their families.
P-Valley is about why these women make the choices that they do, it's about why these women love to do what they do. We're really talking about Black female sexuality from a Black female perspective. The pole for me is like this metaphor. Sometimes rising feels like falling and sometimes falling feels like rising in this world. At the center of this show is a human being. These women have a name, they had a past, have a present, and they have a future.

Katori Hall on STARZ
Hall says her goal is to reveal the depth of the characters and give them a voice. "It's just been so important to me to finally see these women that I know, who are human beings and are stripping and dancing for a reason," Hall tells STARZ. "To be given a story, be given agency, be given complication."
Katori Hall on strip club culture
Hall goes on to say she desires to change the way strippers are perceived. Her hope is for women in this line of work to be respected. "I want people to respect what these women do," says Hall. "They are athletes. They are super sheroes. They are on this pole and they are flying around like birds. You really have to build up your body, build up your strength, and build up your bravery to be able to get up on that pole. So, the show really focuses on the athleticism and showcases the realness of the craft."
Elarica Johnson on why 'P-Valley' is important
Actor Elarica Johnson tells Digital Spy it's important to have a show like P-Valley on television because it tells the personal stories of the dancers instead of focusing on the negative aspects of strip clubs. "In the time we're in now, it's huge [to have this series on television]. It is absolutely huge," she tells the publication.
Johnson says Hall makes an effort to "write truth into these characters from the experiences of women who live in this world." She applauds Hall for bringing a diverse cast with real stories to the small screen. "We are showing Black women strippers, and we are showing Black men as trans or gay," says Johnson. "It's shedding a light on something that is completely true, and these are real, real stories."
Read more: 'P-Valley': Who's in the Cast?
Follow Sheiresa @SheiresaNgo