'P-Valley': These Season 2 Spoilers Reveal What's to Come
'P-Valley' Season 2 is set to premiere in 2021. So far, much of the plots and storylines are being kept under wraps. But there are a few spoilers that hint at what we can expect.
P-Valley fans will finally return to The Pynk in 2022. After a major delay, the series' second season is finally underway. Created by playwright Katori Hall, Starz's P-Valley centers Uncle Clifford (Nicco Annan), and her popular strip club The Pynk. In addition to Clifford, her dancers, Mercedes (Brandee Evans), the club's headliner, and newcomer Autumn (Elarica Johnson), have their own intricate backstories and storylines.
Though much of the details of season 2 of P-Valley are under wraps, here are some spoilers about what's to come.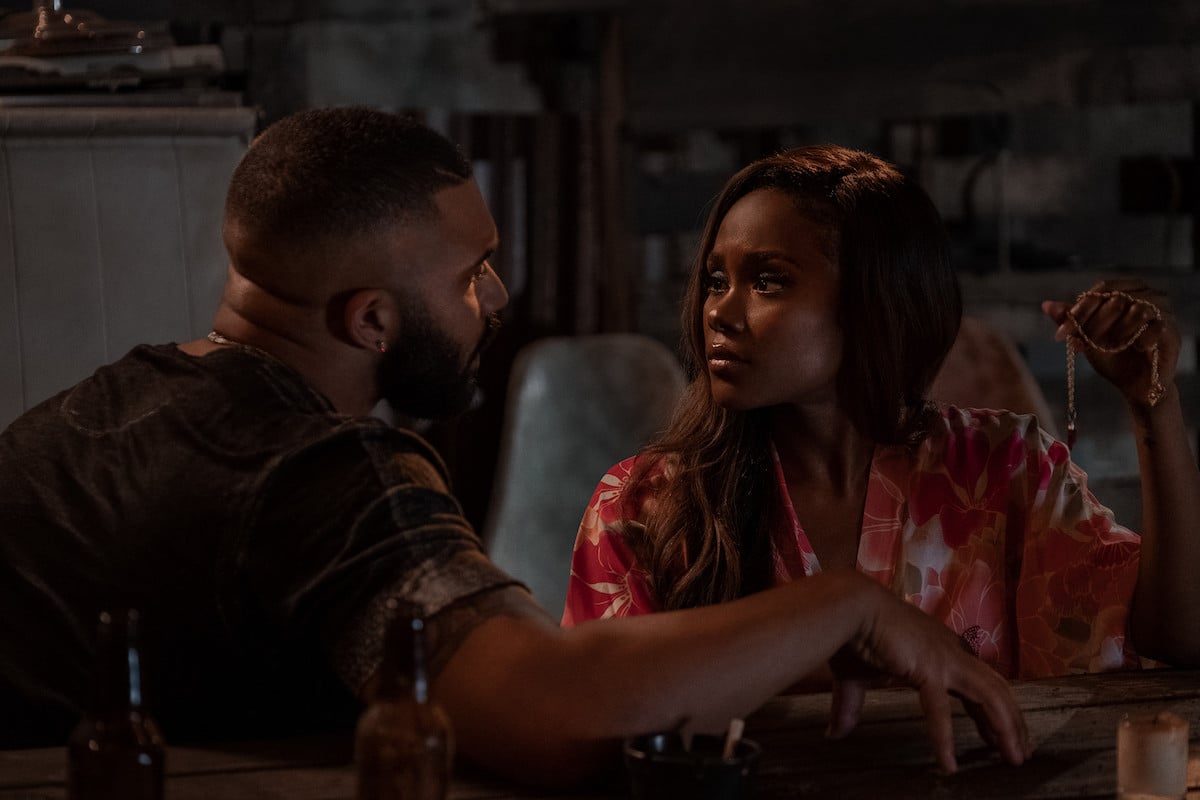 'P-Valley' Season 2 won't premiere until 2022
Though P-Valley was renewed early on in season 1, the coronavirus (COVID-19) pandemic delayed filming. Now, the second season of the acclaimed show is being filmed in Atlanta. Though Starz has confirmed that new episodes will drop in 2022, there is not an exact release date just yet.
Still, since Hall and her writing room have been working on this for so long, we're sure it's going to be perfect. "I can guarantee you that what you think is going to happen is just the tip," Annan said in a YouTube video.
These 'P-Valley' Season 2 spoilers have major clues
So far, Starz and the stars of P-Valley have been teasing us with season 2 spoilers. The network shared some extensive behind-the-scenes footage from the set. The video starts inside The Pynk, with a voice bellowing out, "Are you ready?!" Annan says, "When you put us all in a room together, that s— is combustible." J. Alphonse Nicholson then hinted at what fans can expect in this second season. "Season 2, I think this season has a different feel," he said. Shannon Thornton added, "There are new stages, there are new sets that we haven't yet explored."
Now that Autumn co-owns The Pynk, things are going to be very different.  "[Autumn] came in getting her a** smacked on the dance floor and now, she has some ownership in the club," Hall explained to Elle. "The power dynamics at the club have completely changed and to see Uncle Clifford and Hailey fight over the throne will be stuff of legends."
Still, as much as The Pynk is a focal point on the show, season 2 will look beyond the strip club. "You're going to see a lot of things that happen outside the club this season, making it humanizing as well because everyone has a life when they go home from their job and so do these women and these men in the club as well," Evans told Gold Derby.
We're going to also see how Mercedes attempts to rebuild her life after the ultimate betrayal by her mother.
The 'P-Valley' Season 2 delay will be worth the wait
Though fans are still begging to know an exact release date for P-Valley Season 2, we know that it will be worth the wait.  "If I had a dollar for every time I get cussed out for posting and it's not about when season 2 is coming… I may have a few #birkin bags in the closet!" Johnson shared on Instagram. "We are working on it guys! You won't be disappointed! @katorihall put all the spices in this season so I hope you like extra HOT!💋 UNTIL THEN… here is a shameful, wigless BTS on the set of @pvalleystarz S2 💋🖤."
Moreover, in addition to her clues about Mercedes, Autumn, and Uncle Clifford's journeys in season 2, Hall has one main focus."My own experience obviously inspired me to make sure that when we lensed it and put it in front of an audience, that we use this idea of the subjective experience, this idea of the female gaze, to really put the audience up on the pole with our characters and also maybe even inside of their POV, like we were able to do it a couple of times over the first season, and hopefully, we'll continue to do it in the second season,"  she told Indiewire.