'P-Valley': Uncle Clifford Will Break Several of Her Rules in Season 2
Set in the fictional town of Chucalissa, Mississippi, P-Valley chronciles the lives of The Pynk owner Uncle Clifford (Nicco Annan) and the women who work for her. As we saw in season 1, Uncle Clifford runs her club with an iron fist. However, now that he shares ownership with Autumn (Elarica Johnson), things are bound to change.
In fact, Uncle Clifford is poised to break several of her own rules this season.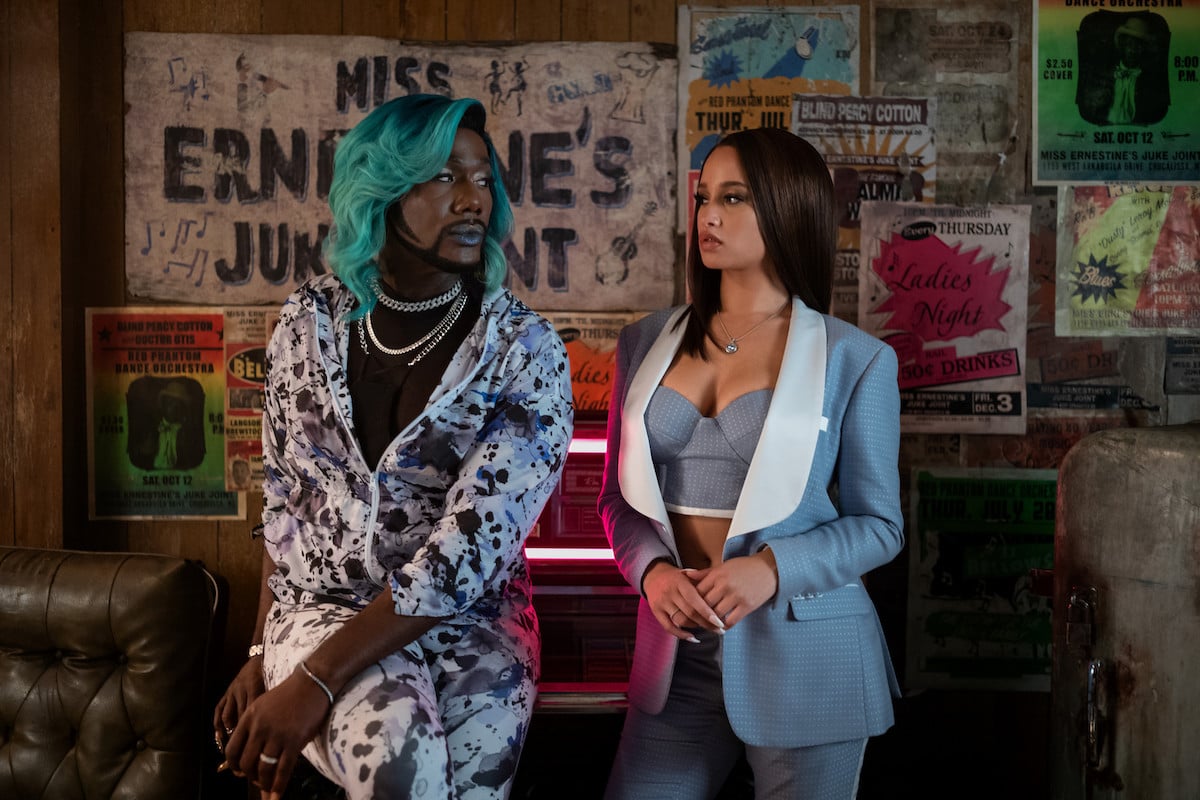 Uncle Clifford's backstory will come to light in 'P-Valley' Season 2
Though Uncle Clifford stood at the center of The Pynk in the first season, so much of who she still remains a mystery. Luckily, fans are set to learn a lot more about her in season 2.
"So this season – in season 2 – you get to get more into that backstory, to see how this place was a cotton mill, and then it transformed into a juke joint, and then there was a passing of hands between Ernestine (Loretta Devine) and Uncle Clifford's mother, Beulah, and then from Beulah to Uncle Clifford," Annan told Digital Spy. "So there's a gap shift that happened there, and that's where we get called in, and you get more of the story and backstory of season 2."
Uncle Clifford will break several of her rules this season
Uncle Clifford is trying to keep The Pynk afloat and she is also trying to heal from heartbreak, following the demise of her relationship with Lil Murda (J. Alphonse Nicholson).
As P-Valley fans know, Uncle Clifford is known for her infamous rules. However, she is poised to break several of them this season especially to keep The Pynk open and thriving.
"There's so much going on in Chucalissa. There is so much going on. These rules exist for a reason, but Roulette (Gail Bean) and Whisper (Psalms Salazar) insist on breaking them," Annan told Digital Spy. "But I also think that Uncle Clifford is breaking a couple of her own rules as well to stay afloat, to keep the business afloat, and to find her own happiness. You know, she's doing some things. Sometimes it's like: 'Wait, should you have done that? I don't know. Listen, I had to do it in the moment.'"
WIll Uncle Clifford and Lil Murda get back together on 'P-Valley'?
In the first season of P-Valley, fans watched Uncle Clifford and Lil Murda fall in love. Though the rapper claimed he was ready to go public with their relationship when push came to shove he wasn't. Now, the pair haven't spoken in nearly six months. However, fans are desperately hoping that they will reconcile.
However, P-Valley creator Katori Hall is doubtful they will overcome their past. "Girl, I don't know if you can make that right," she told Entertainment Weekly. "I remember when we were in the writers' room, we were like, 'How can Lil Murda regain Uncle Clifford's trust?' And we were like, 'Nothing. He just needs to grow up. He needs to go on his own journey and grow up so he can realize how important a person like Uncle Clifford is.'" She continued,
To come face-to-face with possible love and not just lust is something he's going to have to learn [to deal with] as a young man. I'm really excited to see how he unexpectedly goes on that journey of trying to figure out — especially in the midst of this moment where everything is so dark — what true love is, and what his identity is. He has a lot of things to figure out — but it ain't gonna be easy! He ain't going to regain Uncle Clifford's trust that easy. She's hard!