'P-Valley': Will Season 2 Address the Pandemic?
Starz has announced that the second season of their highly acclaimed drama series P-Valley has wrapped. The series which is set in Chucalissa, Mississippi, follows the dancers of The Pynk and the club's owner, Uncle Clifford (Nicco Annan).
In the first season, fans watched veteran dancer Mercedes (Brandee Evans) get close to her dreams of retirement until it was snatched from under her. We were also introduced to Autumn (Elarica Johnson), a terrified young woman running from her past.
P-Valley has been delayed amid the pandemic, but will COVID-19 be addressed in season 2?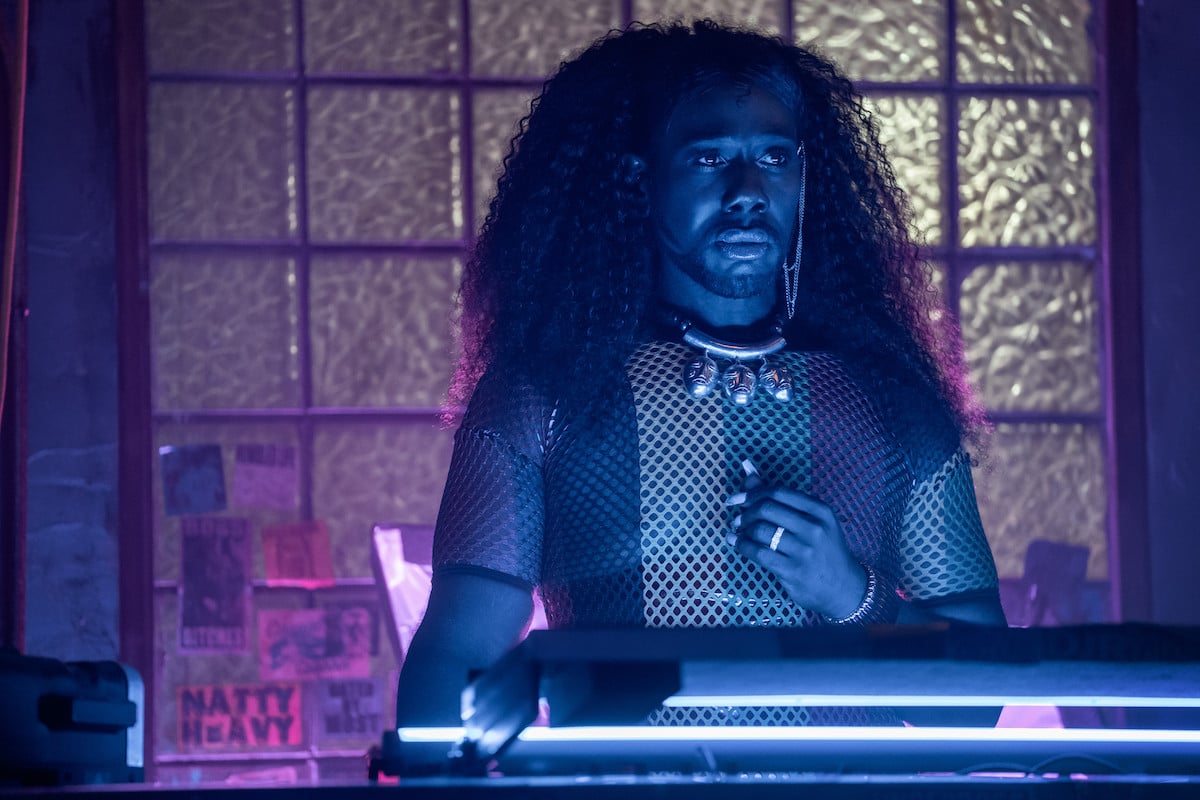 When will 'P-Valley' Season 2 debut on Starz?
Though P-Valley has officially finished filming season 2, Starz has remained silent regarding a release date. However, The Commercial Appeal is reporting that the second season of the highly acclaimed strip club-based drama will debut on Sept. 4, 2022. They report that it will be, "Almost two years to the day after the Sept. 6, 2020, airing of the eighth and final episode of its critically acclaimed and highly popular first season."
Since it typically takes at least six months to move a show through post-production after filming has wrapped, this makes a ton of sense. We will simply need to wait for Starz to confirm that early September is in fact when we can plan on returning to The Pynk.
Will Season 2 address the pandemic?
With such a major delay amid COVID-19, fans have been curious to know if the series would address the pandemic. While some TV shows have chosen to shy away from the goings-on of the real world, it appears that P-Valley will take the pandemic and infuse that narrative into its characters' storylines.
During a behind-the-scenes video with Starz via YouTube, Hall explained that there will be a time jump between the first and second seasons. She also explained that the series will dive into the effects of the pandemic.
"It occurs five months after Autumn Night saves The Pynk," Hall said. "Unfortunately, the pandemic has really come in and turned everything topsy turvy. it is a business based on gathering, it is a business based on intimacy. And, the writer's room was totally inspired by the fact that there were some very inherent struggles in that. And so, it will be very interesting to see how Uncle Clifford and new boss b**** Autumn Night deal with this huge obstacle that's been put in their way. So, between the casino and corona, they've got a lot of s*** to deal with."
What will 'P-Valley' Season 2 be about?
At the end of the first season, Autumn used the money that she'd taken from her late husband to help Uncle Clifford save The Pynk. Now that she is a co-owner of the club, things are bound to get prickly between the pair. "She came in getting her a** smacked on the dance floor and now, she has some ownership in the club," Hall explained to ELLE. "The power dynamics at the club have completely changed and to see Uncle Clifford and Hailey fight over the throne will be stuff of legends."
Moreover, in the season finale, fans watched in horror as Mercedes' mother, Patrice Woodbine (Harriett D. Foy), stole all of her daughter's savings to open up a storefront church. With Mercedes' dreams of retirement thwarted, she's going to have to rebuild herself from the ground up.
"You're going to see a lot of things that happen outside the club this season, making it humanizing as well because everyone has a life when they go home from their job and so do these women and these men in the club as well," Evans told Gold Derby.