'Pachinko' Episode 6: Kim Min-ha Did Extensive Research About Labor for Birth Scene
In 'Pachinko' Episode 6, Sunja gives birth to her son fathered by Hansu. Kim Min-ha filmed the scene in two days and found some difficulty as it was her first on screen labor scene.
Apple TV+ has fans enthralled with the Korean diaspora story based on a novel, Pachinko. It follows four generations of a family led by a female protagonist named Kim Sunja. Actor Kim Min-ha plays the teenage version of the character in Pachinko. Kim embodies her character's journey to seek a better life and, in Pachinko Episode 6, gives birth to the next generation. To get an accurate scene, the actor studied labor intensively.
[Warning: This article contains spoilers for Pachinko.]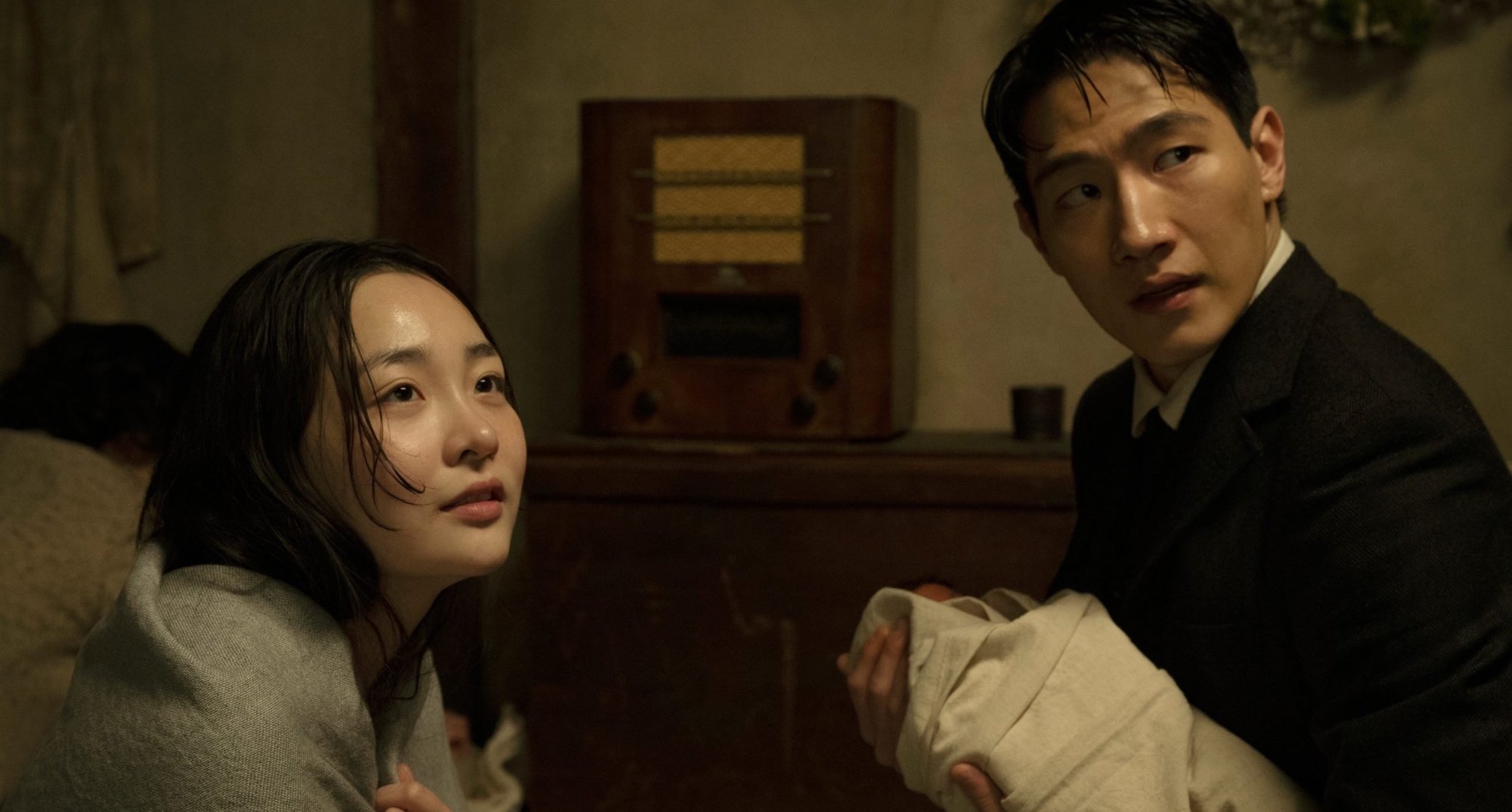 Sunja is in a foreign land and gives birth to her first child in 'Pachinko'
Fans who have kept up with Sunja's emotional story are well aware of her battle living in Japan. In previous episodes, she left a Japan-occupied Korea and moved to Japan with her husband. Before her marriage and travel, Sunja is pregnant with Koh Hansu's (Lee Min-ho) child.
Fans know the drama-filled and tense meeting Sunja had with Hansu before leaving for Japan. She made it very clear the child was hers and not Hansu's. Sunja proclaimed the child would be hers to raise alongside her new sweet and understanding husband.
The trip to Japan by boat was hard on Sunja and the baby, but they made it through. As a foreigner in Japan, pregnant and without her mother, Sunja has difficulty adapting and holding on. In Pachinko Episode 6, it is time for Sunja to have her child and push her into a new chapter of her life.
Fans were awestruck by actor Kim Min-ha's ability to deliver an emotional and realistic labor scene she spent time preparing for.
Kim Min-ha spent time watching labor videos for 'Pachinko' Episode 6
Wearing a padded pregnancy belly on set is one thing. It is another to act out a convincing birthing scene on screen. In Pachinko Episode 6, Kim's character gives birth to her first son. To prepare for the role, Kim did a lot of research to get it right.
According to her interview with Deadline, "Preparing for that scene, I had to watch a lot of documentaries and a lot of videos on YouTube. I wanted to see a lot of 'live' moments of women in labour. And then I asked a lot of things to my grandmother."
Any fan who went to high school and took Health Education would recall the graphic nature of birth videos. While it may seem extreme to some, it helped Kim get a better perspective of how to act out the scene that took two days to film.
"It was kind of tough. But also, it was my first experience, and I really wanted it to be live, and not pretending. It was also very challenging for me. But also a whole new experience," said Kim. The actor even reveals her mindset, and research made her feel as if she was really pregnant on set.
Kim Min-ha stars as Sunja in weekly episodes of 'Pachinko'
Pachinko is a weekly limited series that is close to its finale. The series has two episodes left in Sunja and her family's diaspora story of survival and reconnecting with your ancestral roots. Kim plays the leading role as a teen Sunja with Oscar-winning actor Youn Yuh-jung as an older version of the character.
In the role of Sunja's husband is actor Steve Sanghyun Noh as Baek Isak. Jin Ha plays the role of Sunja's grandson Solomon and actor Soji Arai as her son Mozasu, who owns pachinko parlors. Pachinko is available to stream on Apple TV+ and airs new episodes every Friday at Midnight EST or 9 pm PST.