'Pachinko' Review: Get Ready to Ugly Cry with the Apple TV+ Series
Apple TV+ might have a gem on their hands for awards season with Pachinko. The 2022 limited series is an adaptation of author Min Jin Lee's The New York Times bestselling and acclaimed novel of the same name. In only eight episodes, audiences will find themselves deeply invested in a tale of endurance across four generations of a family. A matriarchal female character leads the story during the occupation of South Korea by Japan.
Audiences will need to have a tissue box at the ready. Pachinko's emotional story will resonate beyond boundaries with the help of a stellar cast.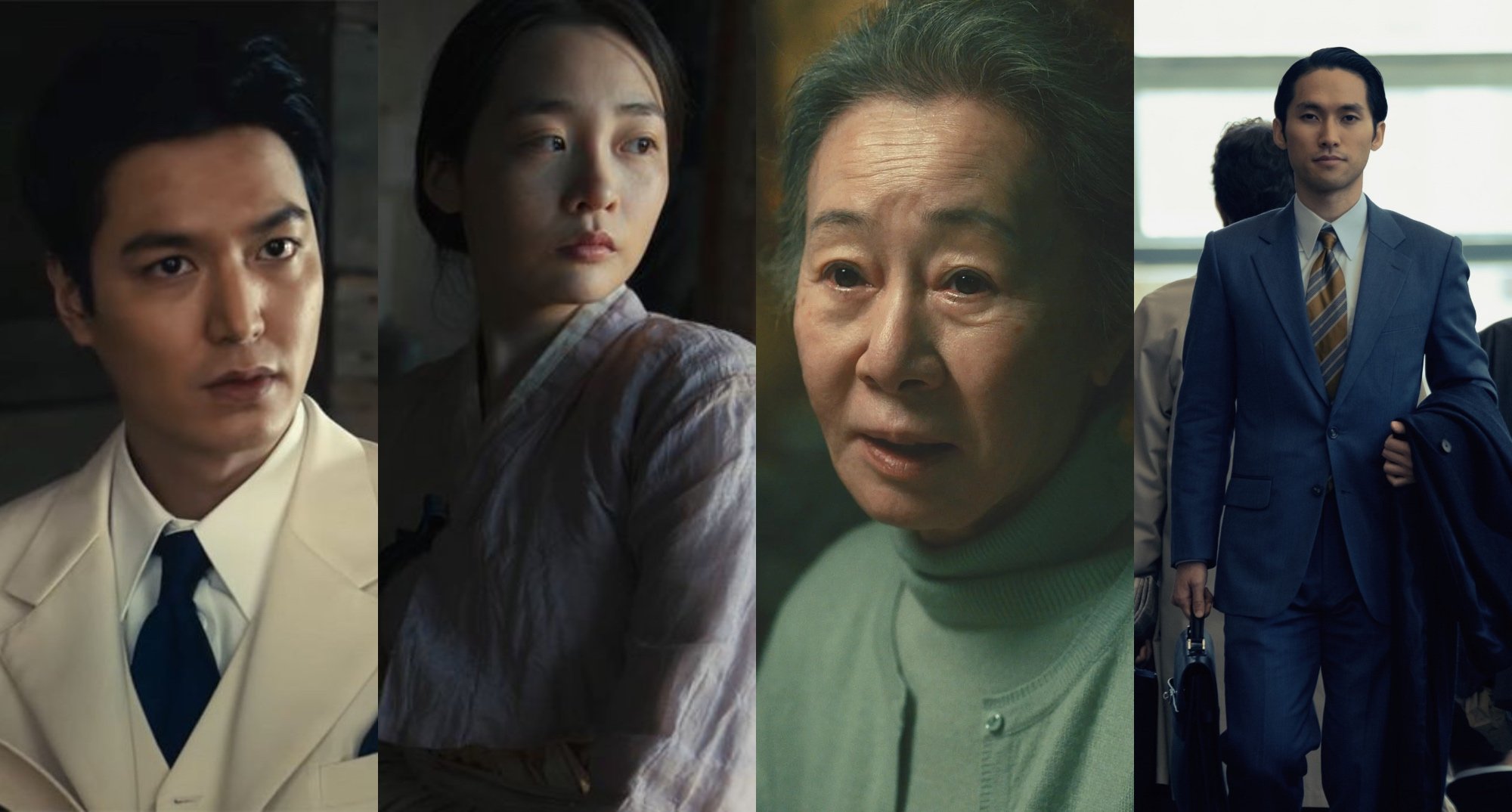 A young South Korean girl becomes her families push for survival
The story begins before the birth of the female protagonist in 1915. The prelude to the main storyline sets up the female character's impact on the rest of the episodes. A woman seeks the guidance of a shaman as she has already lost three sons and is married to a man with a cleft lip. The shaman reassures the woman her next child will be the strength the family needs to endure.
Pachinko develops an emotionally driven story led by Sunja, played by Kim Min-ha. She tries to survive as she goes through the hardships of life and her country being taken over by Japanese rule. At the same time, Pachinko parallels Sunja's teenage story with present-day 1989 and how her mindset to survive affected her family.
Sunja fell in love with the wrong man who couldn't promise her a respectable life. Instead, she looked for stability and a way to endure with another. The political turmoil of the time changes her life forever. Audiences watch as they follow Sunja's story as a young woman leaving behind her country. Sunja's sacrifice reassured her future generations but at a cost.
After four generations, Sunja's life story and her experiences as a young woman are still prevalent in modern society. Pachinko also tells the story of Sunja's grandson. Solomon, played by Jin Ha, is blind to what it means to endure. He is unaware of what hardships his grandmother and other Koreans faced during the Japanese occupation. Solomon exists between three worlds, America, Korea, and Japan.
The main cast of 'Pachinko' brings the story to life
South Korean actors are making a name for themselves on the global stage as Pachinko's cast includes many notable names. The main role as an older Sunja is Academy Award winner Youn Yuh-jung. As seen in her other work, like Minari, Youn brings a level of profound emotion to every scene.
Her acting in Pachinko embodies Sunja's story as she looks back on her life and journey. Audiences will weep as Youn brings to life her character's heartache and is forced to relive her sorrows. Alongside Youn is Kim as a teen version of Sunja. Kim's portrayal of the character holds a level of innocence rivaled by the burning fire to push foward.
As audiences watch Kim's young Sunja, they will feel empowered by the actor's ability to portray a strong yet fragile character. Rounding out the cast is K-drama actor Lee Min-ho. More notably known for his romance roles, Lee takes on a more villainous character.
Fans of Lee will see him in a new light as he portrays Koh Hansu, a Korean born who is taken in by the Japanese. Pachinko has a small romance rooted in reality. As Hansu assimilated into Japanese society, he holds power over Sunja. Their romance is anything but a fairytale as they take in the circumstances of their time. Jin Ha's role as Solomon is complex as he strives to win but loses his sense of honor.
Audiences can watch the Apple TV+ series in March
Pachinko is worth the watch when wanting a limited series with a storyline that is impactful with every scene. The cinematography, dialogue, and use of three languages bring across the impact of Sunja's Korean diaspora story. The series storyline brings to light a dark history many Korean families were forced to live.
The Apple TV+ Pachinko will be available to worldwide audiences on March 25 through the streaming platform. Word of advice: have a tissue box ready and a backup just in case.