'Pachinko': Youn Yuh-jung and South Korea's Biggest Names Star in Apple TV+'s K-Drama Based on the Acclaimed Novel
Oscar-winning actor Youn Yuh-jung and popular K-drama actor Lee Min-ho star in 'Pachinko.' The storyline takes place in America, Japan, and Korea and will air on March 25 to worldwide audiences.
Apple TV+ continues its venture into Korean dramas starring some of South Korea's biggest and well-recognized actors. Pachinko K-drama is based on Min Jin-lee's multigenerational novel of the same name. An emotional, detailed, and profound story of love, immigration, and four families is at the center of its storyline.
Fans get a first look at award-winning actor Youn Yuh-jung and the main cast in their leading roles. Here is everything to know about the K-drama.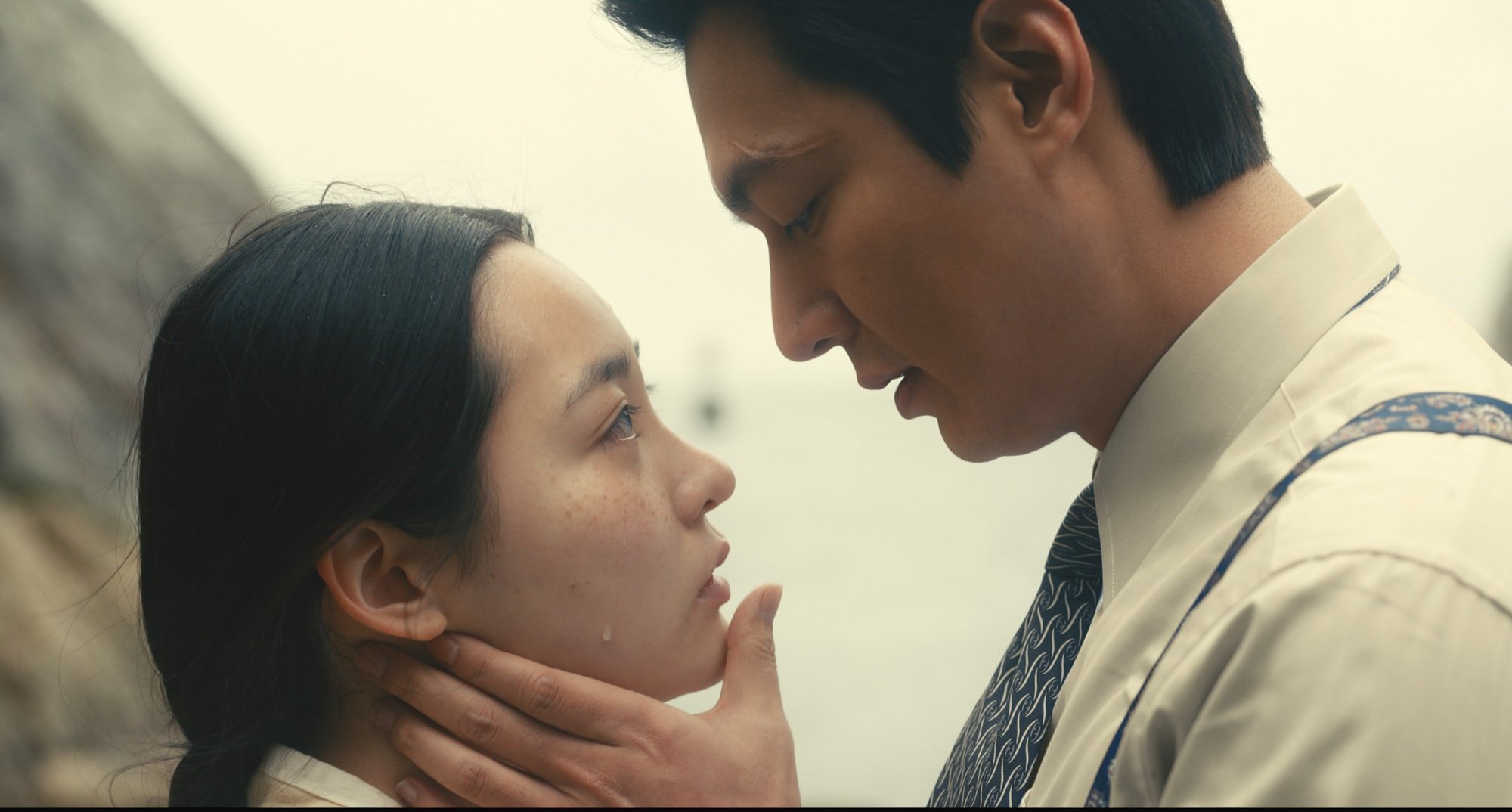 'Pachinko' crosses borders and takes place in three different countries in three languages
Min's highly acclaimed novel chronicles the stories of its main characters' emotional journey through forbidden love, evolving economic climate, and immigration. The storyline will focus on four distinct South Korean families.
According to Deadline, "Epic in scope, intimate in tone, the story begins with a forbidden love and crescendos into a sweeping saga that journeys between Korea, Japan, and America to tell the unforgettable story of war and peace, love and loss, triumph and reckoning."
As Panchinko takes place in three countries, the K-drama storyline will be told in English, Korean and Japanese. Fans need to prepare for a heartfelt and powerful drama. According to Soompi, executive producer Soo Hugh explains, "This is a story and tribute to my ancestors. It is also a story that is dedicated to all the 'pioneers' that exist in our family history. It is an honor to materialize this project with dedicated and talented actors and staff."
The first official stills introduce its main cast in their character roles and what can be expected from the drama.
Academy Award winner Youn Yuh-jung and 'The Heirs' actor Lee Min-ho star in 'Pachinko'
Pachinko is estimated to be a grand success based on its main cast alone. K-drama fans will instantly recognize Lee Min-ho, who plays the leading role of Koh Hansu. Lee is recognized for one of the industry's top teen romance K-dramas The Heirs. He also starred in the fantasy drama The King: Eternal Monarch. In Pachinko, he stars alongside actor Kim Min-ha.
The still images provide the first look at Kim's character Sunja and upbringing. Fans also get a glimpse at the emotional love story Sunja and Hansu will have in the drama. The image shows Hansu gazing affectionately at Sunja while holding her close as she sheds a tear.
Actor Youn Yu-jung became the first South Korean to win an Oscar for Best Supporting Actress for her role in Minari. She joins Kim and Lee as an older version of Sunja. The first look at the actor in Pachinko shows her character wearing a matching light green turtleneck and sweater.
The rest of Pachinko's K-drama cast includes Soji Arai, Jin Ha, Inji Jeong, Kaho Minami, Steve Sanghyun Noh, Anna Sawai, Junwoo Han, Eun Chae-jung, Jimmi Simpson and Yu-na Jeon.
When will Apple TV+ premiere the 'Pachinko' K-drama?
Fans can expect to watch Pachinko in Spring 2022. Apple TV+ will premiere the first three episodes on March 25. The air schedule will then debut weekly episodes every Friday through April 29. The short-season K-drama is only eight episodes.
Despite the Pachinko's run as a K-drama will be short, fans can expect a jam-packed storyline that will leave an impression just as Min's novel did on fans. Will the Pachinko K-drama be the next big hit for South Korea as K-content has soared to popularity like Squid Game?