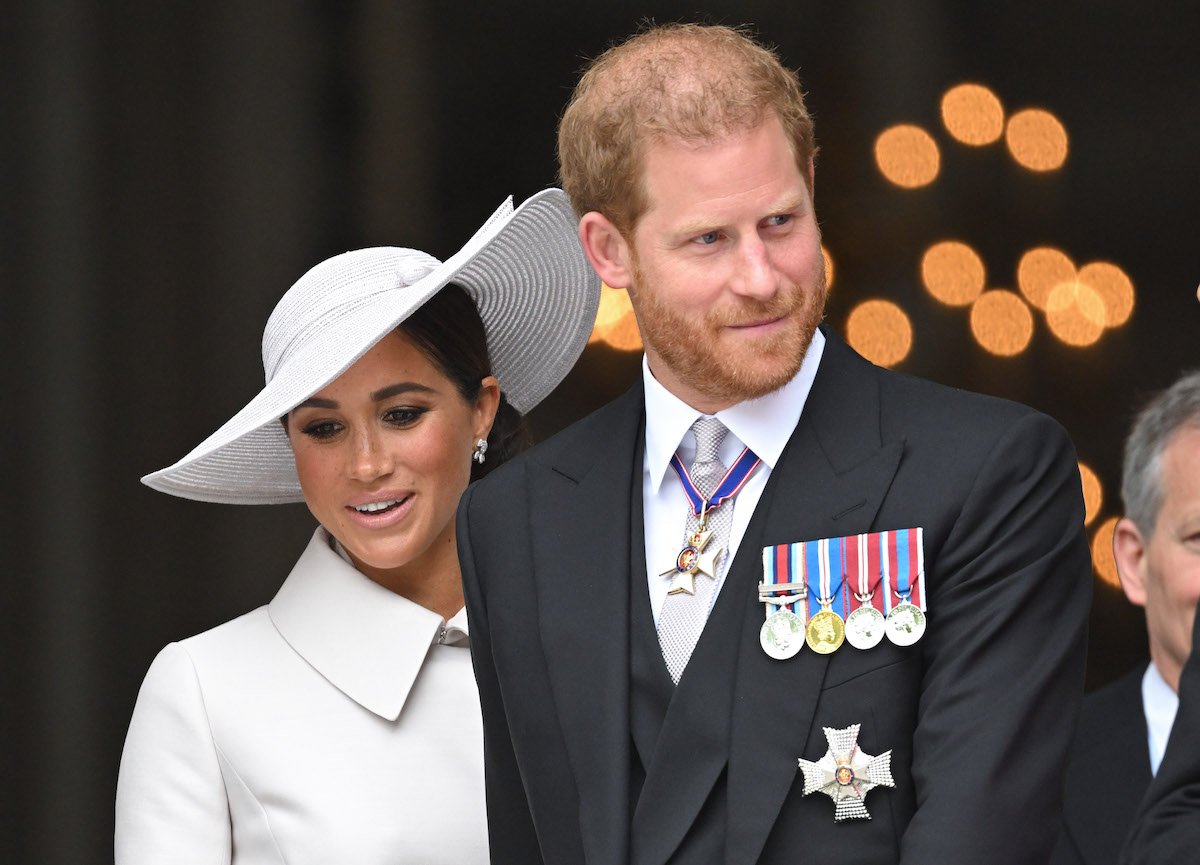 Palace Reportedly 'Furious' Over Prince Harry's 'Bizarre Language' During Interview, Royal Expert Says
Prince Harry's interview with 'Today', in which he said he wanted to protect the queen, reportedly didn't go over well with the palace, expert Russell Myers says.
Prince Harry made a comment in a recent interview about protecting the queen and it reportedly didn't go over well with the palace. According to royal correspondent Russell Myers, the palace was "furious" about Harry's "bizarre language."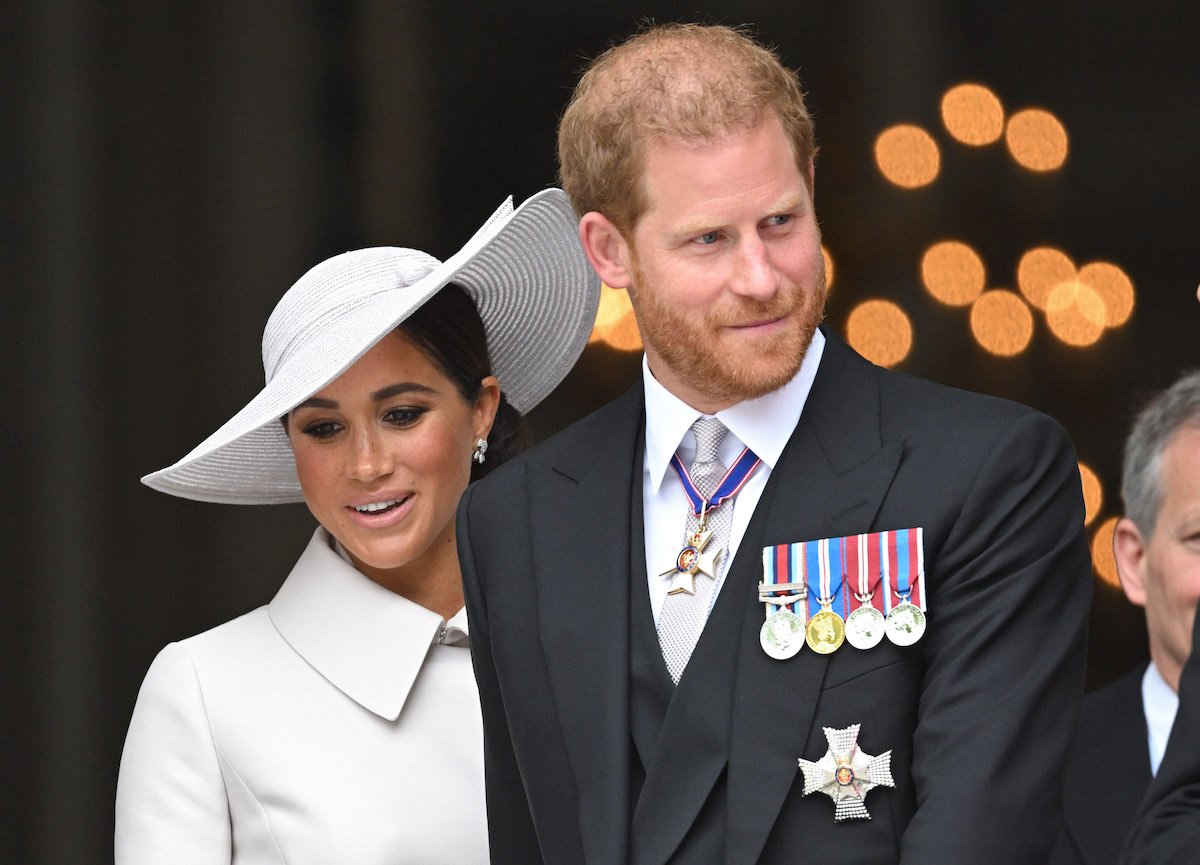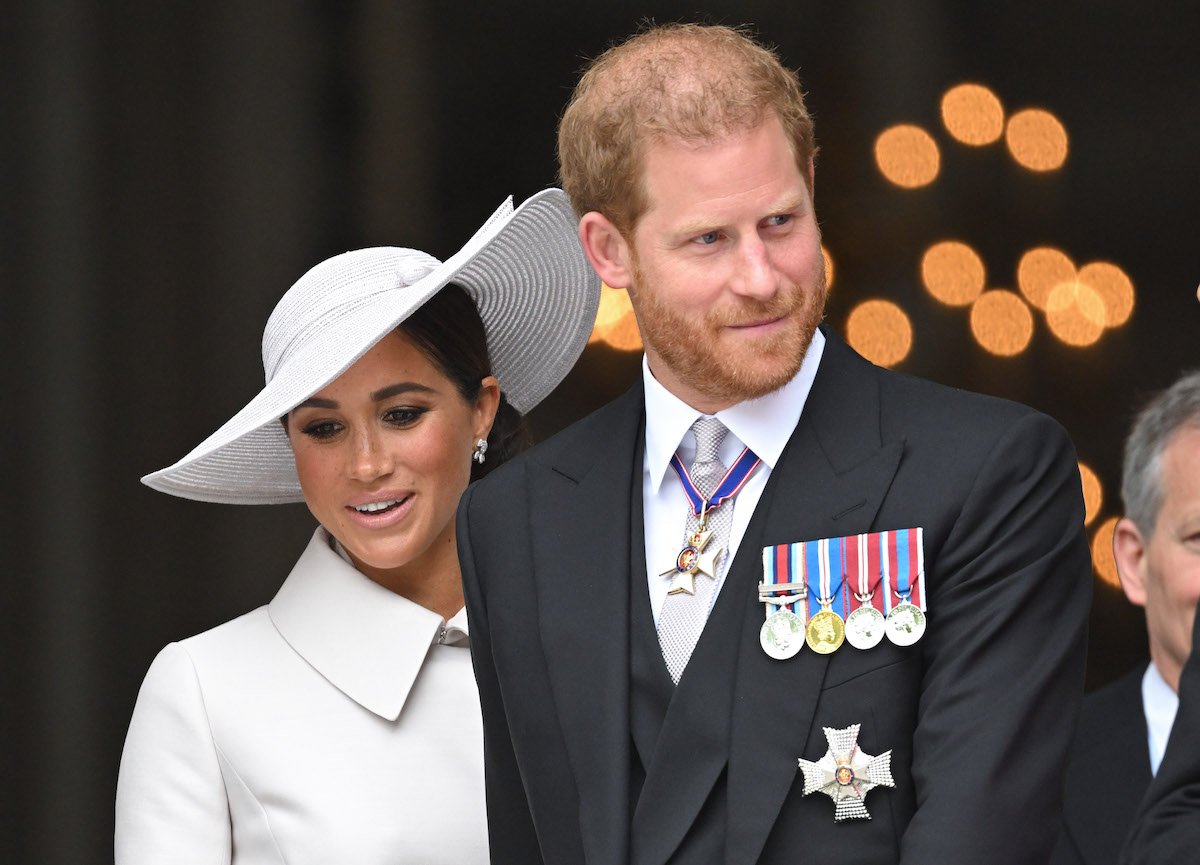 Expert responds to reports Prince Harry was 'upset' during the Platinum Jubilee
Myers, a correspondent for the Daily Mirror, shared his thoughts about Prince Harry on the Australian Today show. He noted how things appeared "very, very frosty" when Harry and Meghan attended the Platinum Jubilee Service of Thanksgiving.
"Is Harry upset, do you think?" host Richard Wilkins asked, "And, if so, why?"
Myers responded, "Well I can imagine he might be a bit perturbed from what had happened because he was completely ignored. There were some pictures of them keeping a low profile at Trooping the Colour, the first event on the Thursday of the Platinum Jubilee celebrations."
He continued, "There were some long lenses of them sort of mixing with the family, Meghan looking quite forlorn on her own."
Myers added, "When I was just sitting a few feet away from Harry and Meghan, when William and Kate came in, and Charles and Camilla, there was no eye contact whatsoever."
Myers shared that the service was "the only time they really saw the family — here was no celebrations, there was no going round for tea and cake."
He added, "It seems that things are very, very frosty still. I think if Harry was looking for some sort of piecemeal that he was a long way off that."
Prince Harry's interviews made the palace 'absolutely furious,' expert shares
When Wilkins noted, "You can't have your cake and eat it too, Russell. One word: Oprah," Myers agreed.
"Well, of course. The people I speak to, the palace every day, who are obviously very, very well connected with the top players, as it were. They are still absolutely furious".
He continued, "You can't go on to international television, interview with Oprah Winfrey, complaining about your treatment with the family and then wanting to sit down with them when you're still giving interviews."
Prince Harry's 'bizarre language' during interview highlighted
Speaking about Harry's recent interview with NBC Today, Myers said, "Harry was giving an interview just a couple of weeks ago when he was at the Invictus Games."
He continued, "It was all, sort of, bizarre language, he was there to protect the queen. And these things are not going down too well."
Myers added, "So, if it is to be repaired, this relationship, then there needs to be a bit more water under the bridge."
The queen did get to meet her great-granddaughter when Prince Harry and Meghan were in the UK for the Platinum Jubilee, however.
"The very fact that they didn't stay very long — they were on a plane back to California before even the pageant had finished," Myers pointed out. "I think that tells you an awful lot about how strained relationships are."