Palace Staffers Suggest Prince Harry and Meghan Markle's Netflix Deal Was in Place Back in 2018
Prince Harry and Meghan Markle have had no issues with making money since leaving the royal family back in March 2020. The couple has signed a lucrative Netflix deal; Meghan Markle has published a children's book while Prince Harry recently announced an upcoming memoir.
Now, though, some staffers suggest Harry and Meghan were planning to cut a deal with Netflix as far back as 2018.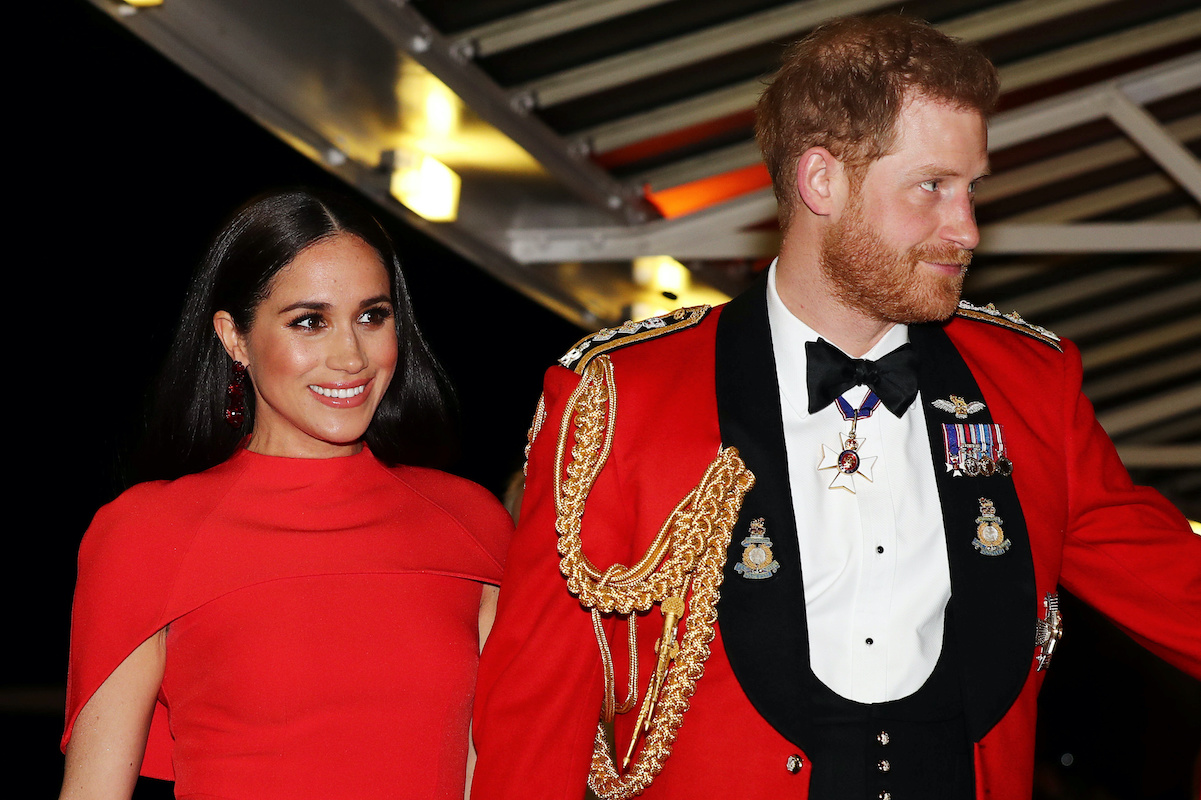 Prince Harry and Meghan Markle are set to make millions with their Netflix deal
Based on what we know about Harry and Meghan's Netflix deal, they'll certainly be sitting pretty once everything is finalized. The two are currently working on various productions with the streaming service. And according to reports, their payment for the project could be somewhere in the nine-figure range.
Newsweek reports that Harry and Meghan could be looking at a payday of around $150 million from Netflix, when all is said and done. The couple has several projects in the works, and that's not the only place where they're making money. The two also struck a deal with Spotify, which experts estimate is worth at least $35 million but could be worth closer to $75 million, according to Newsweek. None of Harry and Meghan's Netflix projects are completed yet.
Some palace staffers reportedly suggest Harry and Meghan's Netflix deal was in the works back in 2018
Ever since Harry and Meghan left the royal family, anonymous staffers have been coming forward to speak about the couple. And while these staffers often speak negatively of Harry and Meghan, it's important to note that their remarks cannot be confirmed and only remain as rumors.
Still, The Daily Beast reports that some who previously worked for the couple have alleged that Harry and Meghan were making moves to cut a deal with Netflix before they officially left the royal family — and as far back as 2018. The outlet says that a "small band of former Sussex employees" revealed that Meghan reportedly pitched the idea of an animated show, Pearl, to Netflix and David Furnish back in 2018. Furnish is a filmmaker who is married to Elton John, one of the late Princess Diana's closest friends. Still, it's nearly impossible to confirm whether the words of these supposed former staffers can be taken seriously.
What content can viewers expect from Prince Harry and Meghan Markle's Netflix deal?
Right now, there is some information known about Harry and Meghan's Netflix deal, but we certainly don't know everything. Of course, the show Pearl is rumored to be on the couple's production list. The main character of the same name will reportedly draw from famous historical women.
Harry and Meghan announced back in April that Heart of Invictus will be another series. The docu-series will focus on service members who have suffered illness or injuries while preparing for the Invictus Games, according to USA Today. Harry created the Games in 2014.