The Palace Is Trying to 'Resell' the Monarchy to the Public, According to Royal Author
For decades, the British royal family has had the support of many people in the United Kingdom and around the world. However, in recent years, some onlookers believe the monarchy may be losing support. As such, according to a royal author, the palace is looking to improve the royal family's image.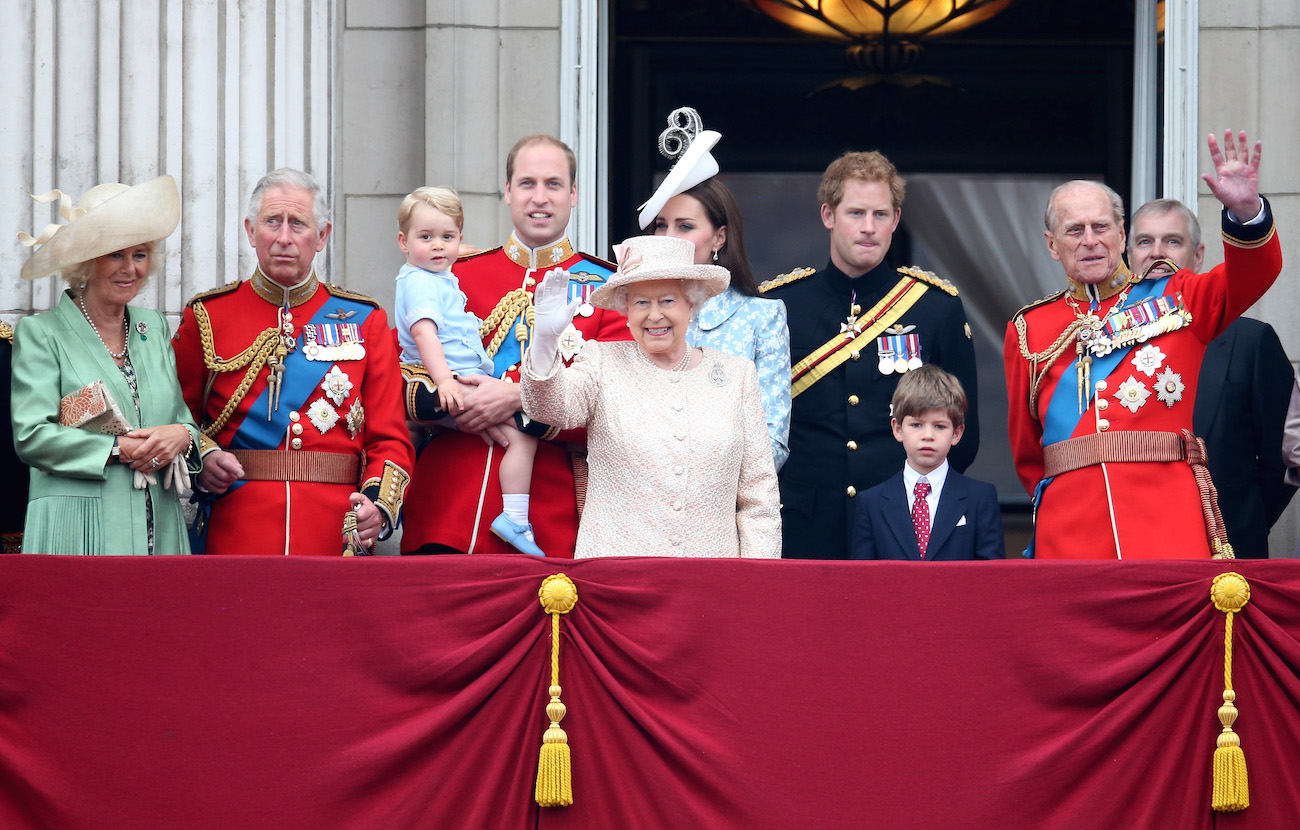 The royal family has been under attack this past year
The royal family has faced a lot of challenges this past year. Most notably, Prince Harry and Meghan, Duchess of Sussexes accused various members of mistreating them.
For example, during the Sussexes' explosive tell-all interview with Oprah Winfrey in March 2021, they accused one unnamed royal of making racially charged comments about their son, Archie. According to Harry and Meghan, the royal asked about Archie's skin color before he was born. They also alluded to her biracial heritage being a reason why he did not get security.
Additionally, Meghan alleged that palace staffers took away her passport and driver's license. She also claimed they did not help her seek mental health treatment when she was dealing with depression.
Meanwhile, Harry has shared complaints about his father, Prince Charles. According to Harry, Charles cut him off financially after the former stepped down as a senior royal. In another interview, Harry also attacked Charles' parenting, saying Charles passed down to him "genetic pain and suffering."
The palace is trying to 'resell' the monarchy to the public
RELATED: Camilla Parker Bowles Has Truly Made Prince Charles 'Happier' According to Royal Commentator
The royal family has been dealing with a PR crisis thanks to the events of this past year. While Queen Elizabeth is still highly popular, some wonder if the monarchy could sustain itself after she leaves the throne. Most notably, the next people in line—Charles and his wife, Camilla, Duchess of Cornwall—are not very popular compared to Her Majesty.
Because of this, royal author Andrew Lownie believes the palace is trying to "resell" the monarchy to the people.
"There's a PR war going on, not just between the Sussexes and the Cambridges, but a PR war by the monarchy to prepare everyone for life after the Queen," Lownie said, according to Express. "To establish in people's minds the legitimate succession and also to in a sense resell the monarchy at a time when it's under pressure."
In order to do this, Charles and Camilla are taking over more of the queen's roles.
Lownie explained, "We're in a period of what can be called a soft regency, in effect the Queen is standing back, not doing many roles. The roles that she is doing are being accompanied by Prince Charles, everyone is being prepared for Charles and Camilla."
Can the crown skip Prince Charles and go straight to Prince William?
RELATED: Here's What It Takes to Work in Prince William and Kate Middleton's Household
While Charles is not popular among some people, his son, Prince William, is the second-most-popular royal. As such, a number of royal followers have questioned if could be possible for the crown to go straight to William after Queen Elizabeth dies. However, Her Majesty reportedly rejects this idea.
"The Queen doesn't believe in breaking the rules, she does not want Charles to step aside when she passes. William doesn't want that to happen," royal expert Simon Vigar said.