'Pam and Tommy' Fans Feel Bad for Pamela Anderson and Tommy Lee
The robbery and exploitation of Pamela Anderson and Tommy Lee's homemade sex tape is the subject of Hulu's Pam and Tommy. The series starring Sebastian Stan and Lily James honors Anderson and Lee as the victims of a crime. But some fans still feel bad about tuning in to a show about the famous couple's personal lives. Here's why.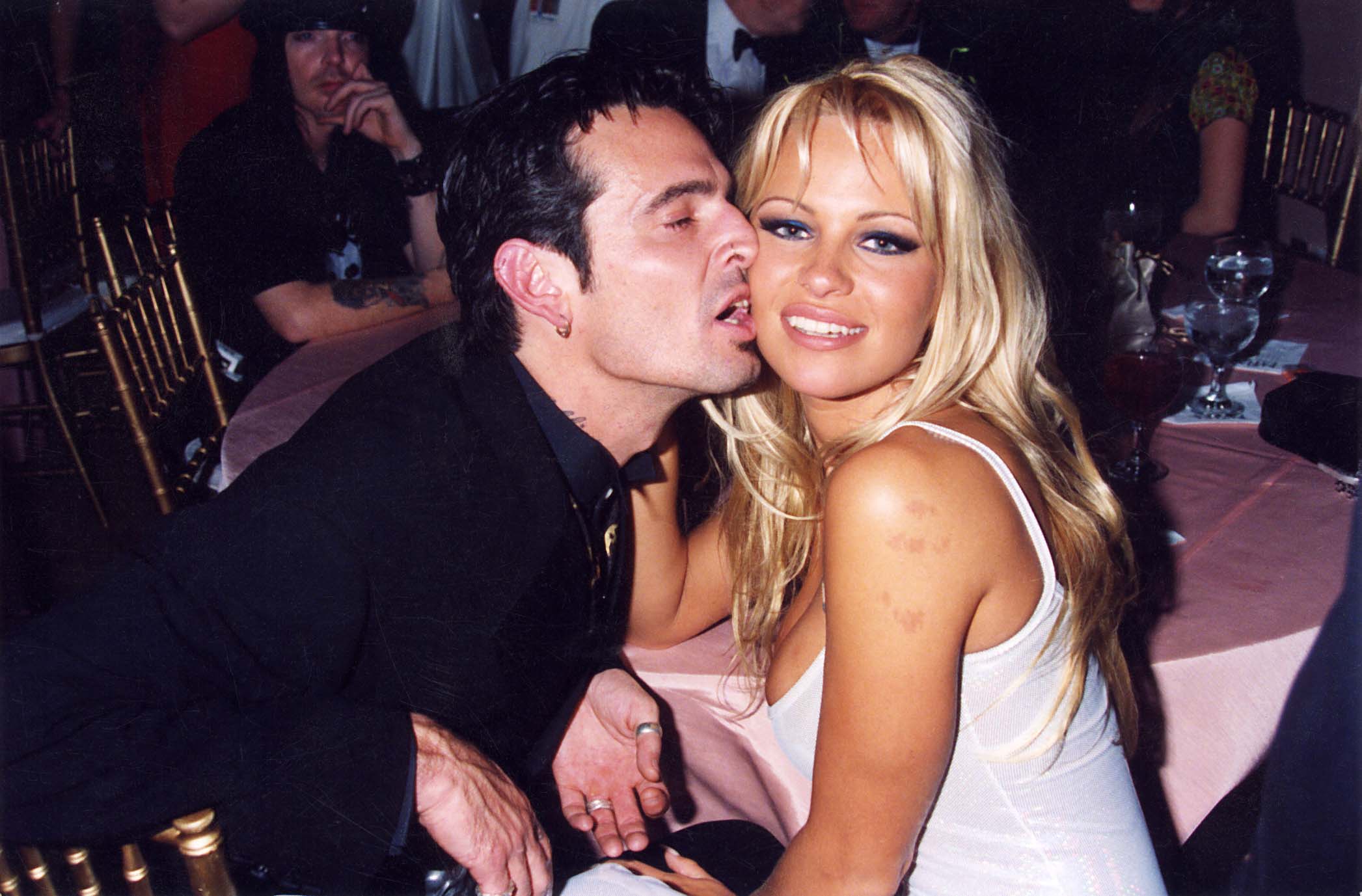 Pamela Anderson sex tape and miscarriages come up in 'Pam and Tommy'
Pam and Tommy is based on a 2014 Rolling Stone article by Amanda Chicago Lewis. In the article, Lewis speaks with Rand Gauthier, the disgruntled electrician who claimed to have stolen the infamous sex tape. Working with a former porn industry colleague, Gauthier copied the tape and sold it online for under $60. 
Unlike the Rolling Stone article, the Hulu series focuses on what happened to Lee and Anderson after the sex tape scandal. The subject matter includes their marriage and respective careers. 
Pam and Tommy's timing is off in a lot of instances. But the show still touches on Anderson's miscarriage, which she had in June 1995. This subject adds to the guilt some fans feel watching the show. 
'Pam and Tommy' fans compare the show to a 'car accident'
Fans on Reddit have compared the Hulu series to a "car accident" because feel they shouldn't be paying attention, but they can't look away. "I never thought I would find myself feeling bad for Pamela Anderson," said one Redditor.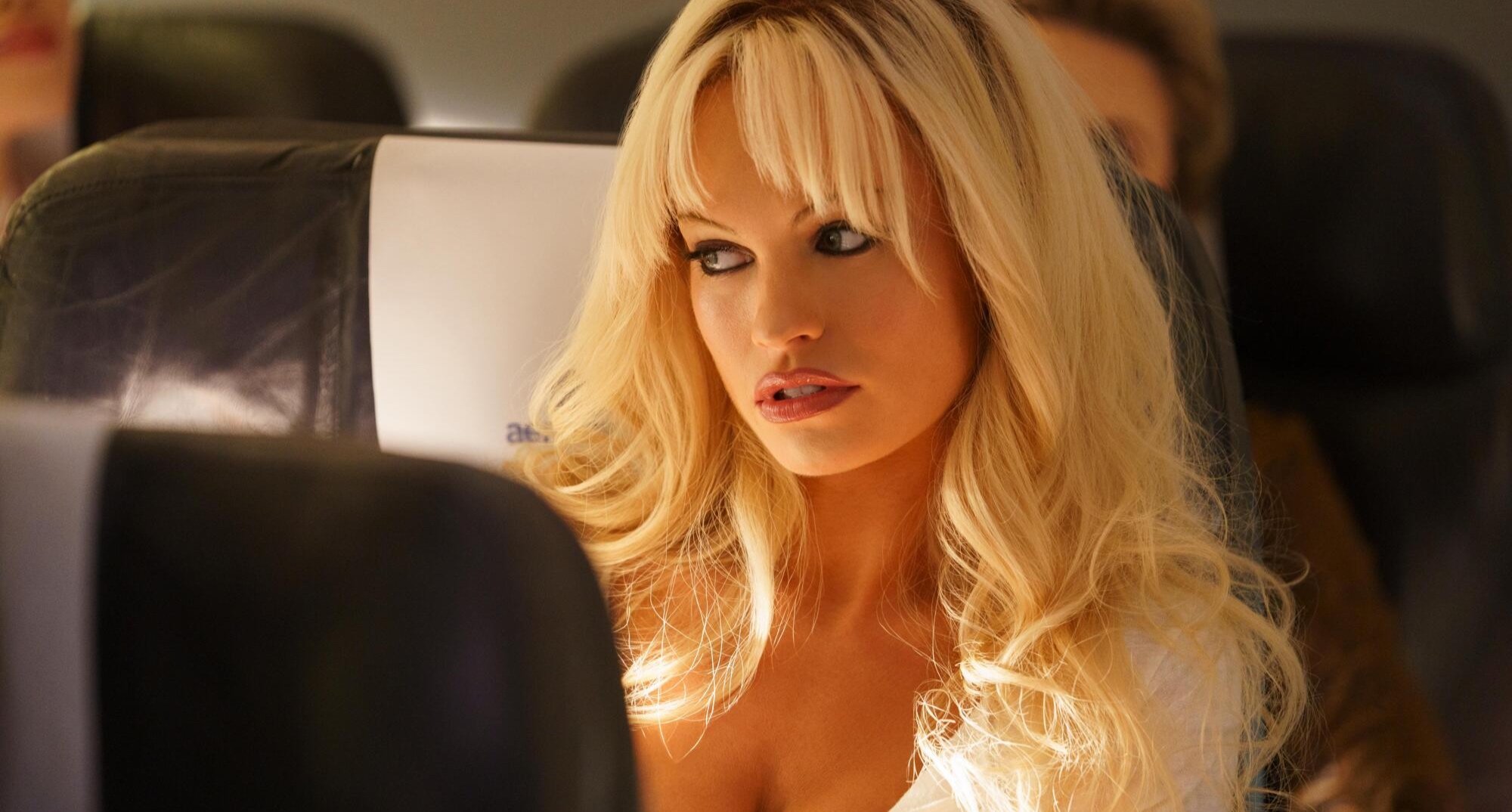 "This show is entertaining but I can't imagine it's making anyone involved feel good. It's probably bringing a lot of old feelings to the surface."
Though they feel bad, this fan admitted they "can't stop watching" because "all of the performances are phenomenal." For most viewers, Pam and Tommy changed their opinion of Anderson entirely. "I didn't used to care for her but now I find myself sympathizing with her and being so angry with how men are treating her," said another Reddit user in the comments. 
Pamela Anderson and Tommy Lee's reactions to 'Pam and Tommy'
Anderson signed off of social media at the beginning of 2021, so the model and activist has not spoken out about the Hulu series. But sources close to Anderson say she finds Pam and Tommy "very painful." 
"It is shocking that this series is allowed to happen without her approval," the source told Entertainment Tonight. "Pamela has no regrets about her life but the only thing she would probably erase is this burglary. She feels so violated to this day. It brings back a very painful time for her."
RELATED: 'Pam and Tommy': Sebastian Stan Says Becoming Mötley Crüe Drummer Tommy Lee Was 'Scary'
Speaking with ET at the 2021 MTV Video Music Awards, Lee felt differently about the series. "From what [Stan has] told me, [it's a] really beautiful story," said the rock star. "I think a lot of people would think it's one thing, but it's really about privacy and how things got crazy then. There's different laws now." 
He continued: "The story's actually cool, [but] what actually happened wasn't." Lee feels "people need to know" what occurred. 
RELATED: Pamela Anderson Once Said She's 'Never Been out of Love' With Tommy Lee