'Pam and Tommy': Pamela Anderson Doesn't Think Lily James' Portrayal Is 'Trash' Says Source
Pamela Anderson holds no ill will for 'Pam and Tommy' actor Lily James, according to a source — but the series is still 'painful' for Anderson.
Pamela Anderson's relationship and sex tape with Tommy Lee is the basis for Hulu's Pam and Tommy. What was once tabloid fodder has once again become a topic of conversation thanks to Lily James and Sebastian Stan's portrayal of the couple. Even though Anderson had nothing to do with the semi-biographical series, a source close to the activist cleared the air on why Anderson will never comment on James' portrayal of the Baywatch star.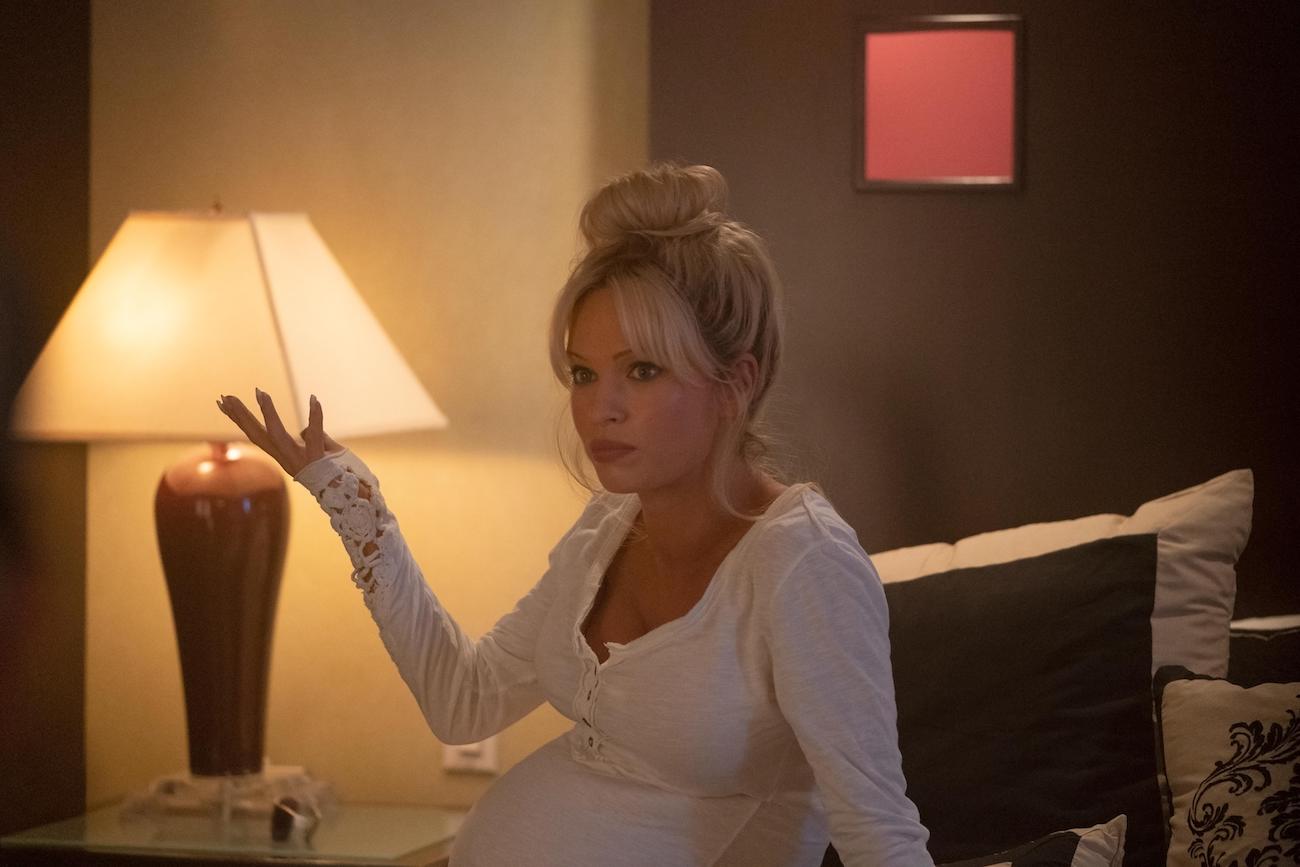 Lily James didn't consult with Pamela Anderson for 'Pam and Tommy' 
A source close to Anderson told Entertainment Weekly Anderson was contacted several times to consult on Pam and Tommy. Showrunners reached out "years ago" before filming began and later in post-production. Unlike Lee, who spoke to Stan about the project, Anderson ignored requests. 
"Tommy doesn't get it," said the source. "He's in the same mindset he was at the time: that any publicity is good publicity."
According to Entertainment Tonight's source — it's unclear if they're' the same person close to Anderson — Pam & Tommy is "very painful" for Anderson and "anyone that loves her." 
"It is shocking that this series is allowed to happen without her approval," they continued. Anderson has "no regrets about her life," but "she would probably erase is this burglary," the source said. "She feels so violated to this day. It brings back a very painful time for her."
Pam Anderson won't watch the Hulu series, but doesn't think Lily James' portrayal is 'trash'
Per the source, Anderson "never commented on Lily's look and would never do so." They elaborated:  
"This poor starlet has had to hear that Pamela thinks she's trash — it just never happened. The headlines around that are just totally screwed up."
According to the source, Pam and Tommy doesn't capture the real Anderson, but visually and vocally, James' portrayal is "pretty uncanny." On the other hand, they think Stan did an "impressive job" of portraying the Mötley Crüe drummer. 
"Pamela is not that meek," the source noted regarding the hesitation James' Pamela showed while voicing her thoughts on the set of Baywatch. "She is not a shrinking violet and never was."
Pamela Anderson had her say in a Netflix documentary
As the source reported to Entertainment Weekly, Anderson is "focused on her life in Vancouver" and "happy to be focused on her philanthropic efforts and wants any press she ever gets to be about that now." But on Mar. 3, 2022, Netfix announced an upcoming documentary from Anderson. 
The Ryan White-directed film features never-before-seen footage and exclusive interviews from the last 30 years. The logline reads: "An intimate portrait embedded in the life of Pamela Anderson as she looks back at her professional and personal path and prepares for the next steps on her journey."
"My life: A thousand imperfections, a million misperceptions," a note from Anderson said via Netflix. "Wicked, wild, and lost. Nothing to live up to — I can only surprise you. Not a victim, but a survivor. And alive to tell the real story."
At publication, a release date for Anderson's documentary is unknown. Stay tuned to Showbiz Cheat Sheet for the latest updates.