The Pandemic and Racial Injustice Caused Joanna Gaines to 'Look Inward'
The fall issue of Joanna Gaines' Magnolia Journal focuses on the importance of rhythm and how it can lead to necessary change. Here are some of the highlights from the Fixer Upper star's essay.
Joanna Gaines took a closer look at herself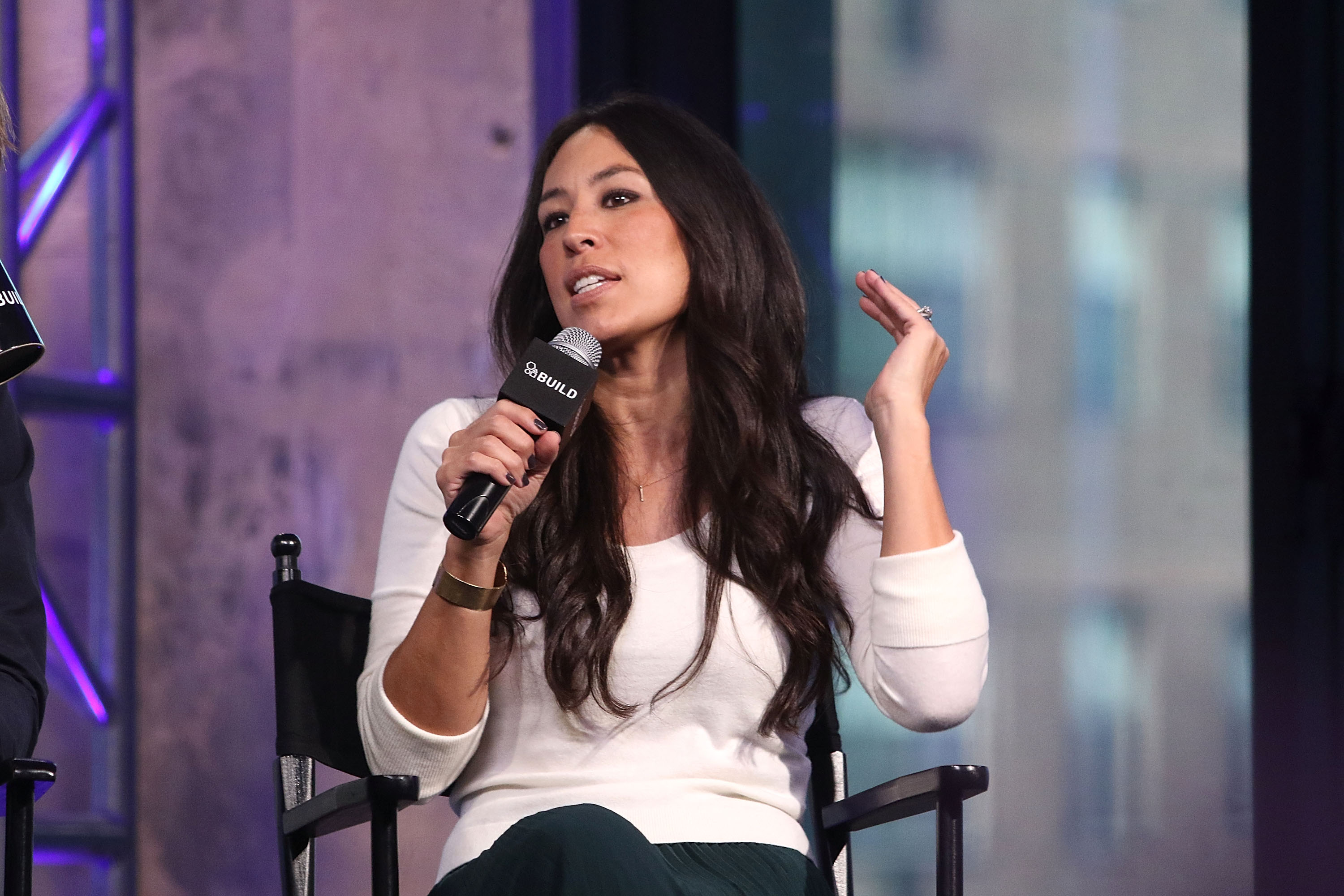 In the fall issue of The Magnolia Journal, Gaines speaks about the magazine's theme of rhythm. She says this was already the theme before the pandemic and racial unrest, but she felt the theme was even more appropriate now. "In the face of all of it—the brokenheartedness, the chaos, the confusion—I have been reminded of the importance of listening and learning, of looking inward, and of standing together for what is good and right," wrote Gaines.
Chip also had a moment of reflection. Soon after stories about racial injustice came to the forefront, the Fixer Upper star and his family decided to appear in a special video series (titled "Uncomfortable Conversations with a Black Man") where they asked an African American man (former NFL player Emmanuel Acho) about his experience as a Black man in the United States.
Joanna Gaines says rhythm is essential
Gaines says being out of step leads to discord and brokenness. According to her, maintaining rhythm with others and the world around us is necessary for healing and growth.
"Rhythm is essential," wrote Gaines. "When we aren't in rhythm we flounder, or worse, we break apart. And so when I look at how rhythm affects everything in my own life and in the world around me, my hope is that we will lean into cadences that make for both big and small changes and lead to a life well loved."
Rhythm and change
Another point Gaines makes in the fall issue is that change is the only constant we can depend on. Rhythm might be something you don't pay much attention to because it can bring about a change you're not ready for, but Gaines says change is inevitable and should be embraced. Here's what she had to say about change:
You've heard it said that change is the only constant. And, the older I get, the truer that feels. Seasons come and go, and all of life changes alongside them. Everything is always in motion. Sometimes change is big and drastic and happens right before my eyes, while other times it's so slow and gradual that it goes unnoticed until I look back and see how far I've come. No matter how long it takes, nothing stays the same. For better or for worse, everything is always changing.
Rhythm as a source inspiration
Gaines says we can lean into and be inspired by the rhythms of life. These ebbs and flows can move us closer toward the change we need. "Rhythm is all around us, both in our surroundings and in how we approach our days," wrote Gaines. "Now, more than ever, I am inspired by the idea that we have the power to embrace the rhythms that move us forward. In all types of circumstances and conditions, we can hold fast to hope for what the future will bring."
Follow Sheiresa Ngo on Twitter.