'Pan's Labyrinth' and 'Alice in Wonderland' Inspire 'The Blazing World' Traumatic Dream
The Blazing World was one of the standout movies of the virtual Sundance 2021 Film Festival. Carlson Young co-wrote, directed and stars as Margaret, a young woman who enters the blazing world. In this surreal landscape, she meets alternate versions of her parents while searching for her twin, who died when they were kids. Young said her film shares some DNA with stories like Pan's Labyrinth and Alice In Wonderland.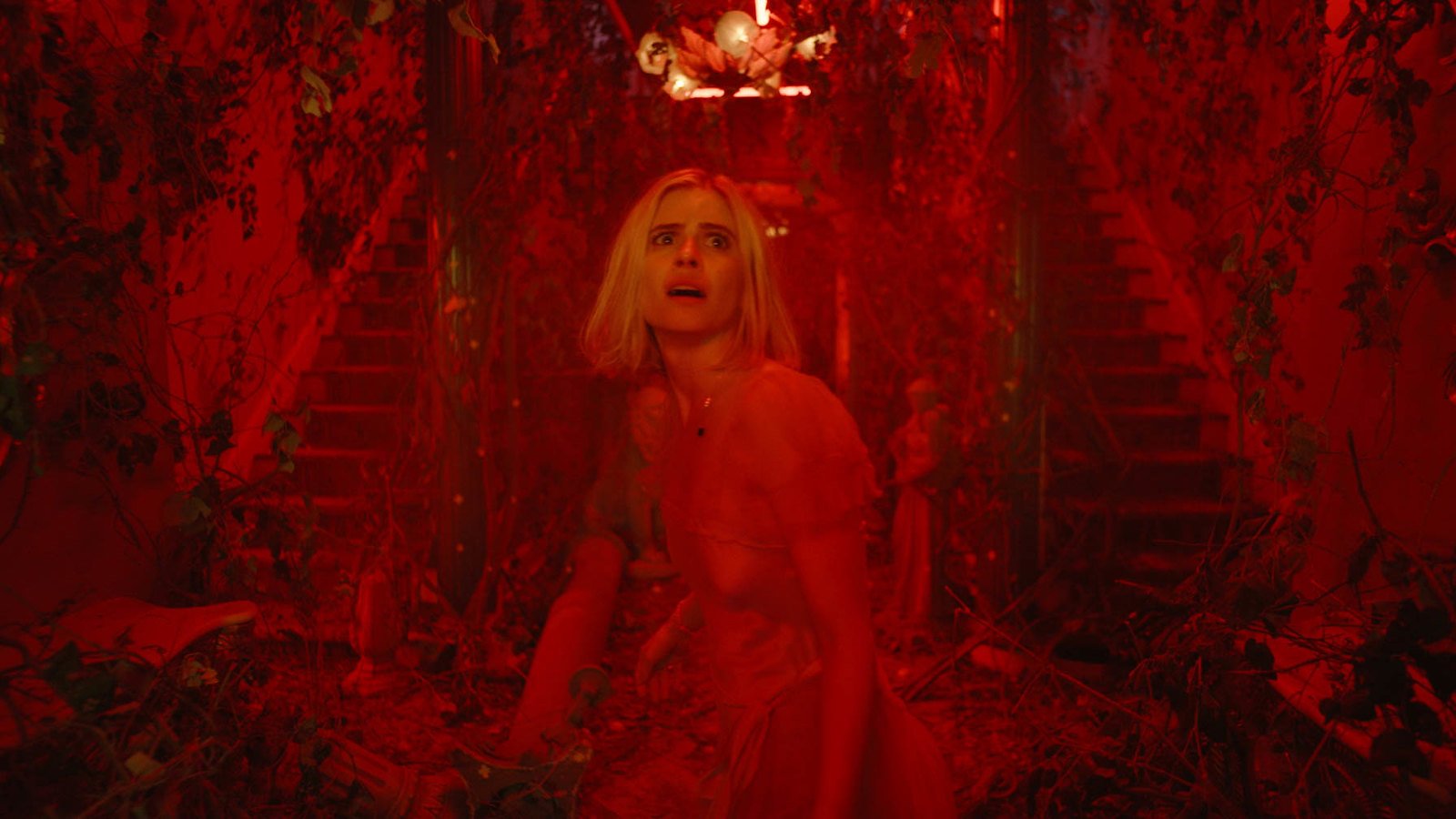 Young spoke with Showbiz Cheat Sheet by Zoom after the film festival. Vinessa Shaw, who plays Margaret's mother in The Blazing World, joined the Zoom. Stay tuned for more info about a future release for The Blazing World, but here's a bit more from Young and Shaw to get you excited about it after Sundance. 
'The Blazing World' evokes 'Pan's Labyrinth' and 'Alice in Wonderland'
The Blazing World is an original idea of Young's. However, she recognizes that viewers who are fans of surreal fantasy worlds will notice parallels with films like Pan's Labyrinth or stories like Lewis Carroll's Alice In Wonderland. 
"I've been getting Pan's Labyrinth [comparisons] a lot," Young said. "I think whenever you put a black rabbit hole in anything, it's like Alice in Wonderland. I get that for sure."
In Pan's Labyrinth and Alice In Wonderland, the fantasy worlds represent different aspects of their young heroines. Likewise with The Wizard of Oz. Young used the blazing world on the other side of the black hole to explore Margaret's family trauma.
"This is her interior family world that she's retracing a broken neural pathway that was broken," Young said. "The mother and the father bond that were severed in childhood and I thought that was an interesting way to play it."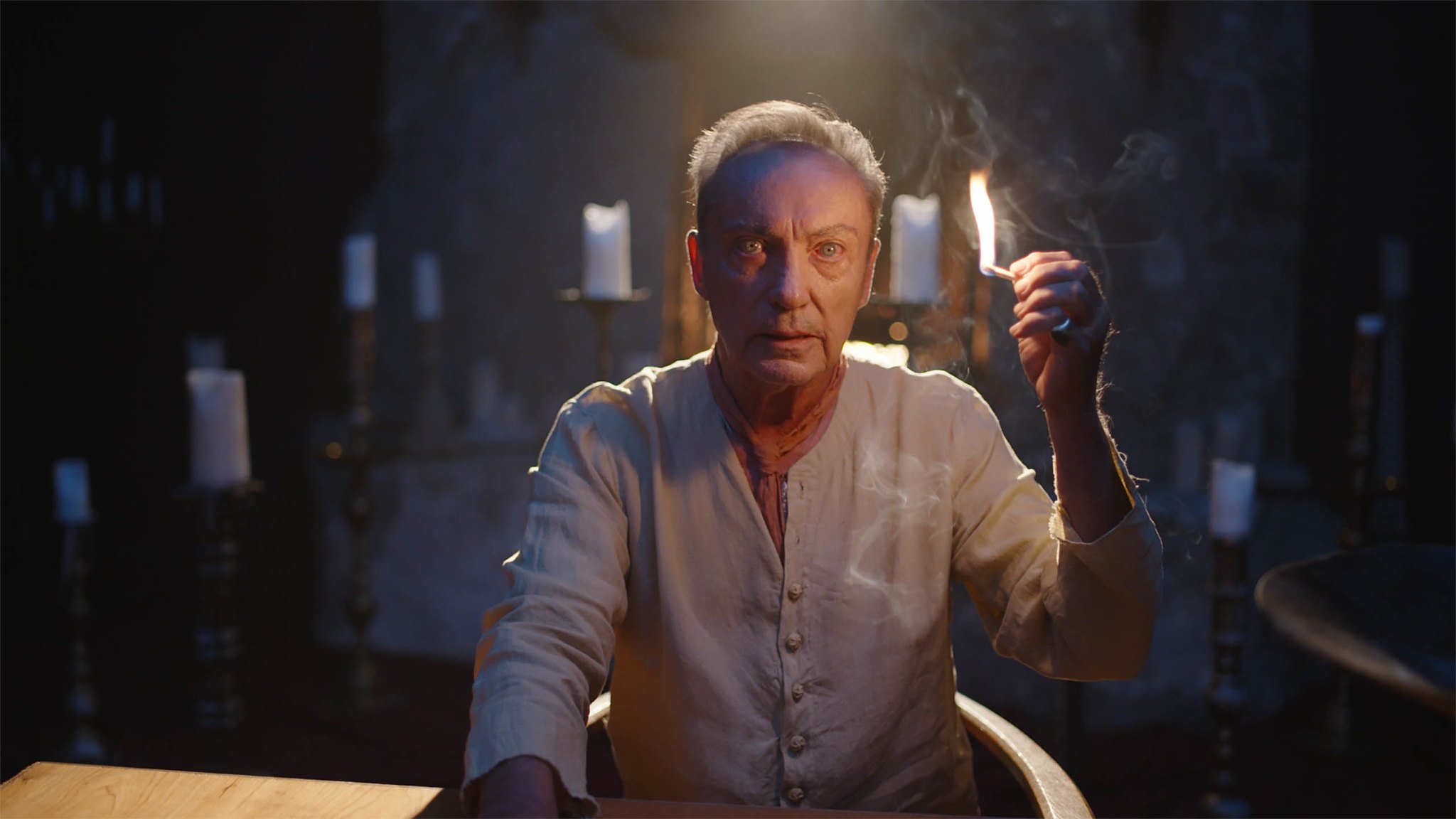 In the blazing world, Lained (Udo Kier) guides her through different doorways like a possible Mad Hatter. Young had a different reference for him, though.
"I actually wasn't thinking of Lained as much of a Mad Hatter, although that fits very well," Young said. "I'm not going to deny that. But, I was really riffing on Bluebeard because of the keys and the way they sort of represent different parts of her psyche, having to take something from one part and then taking it from another in order to get to the next step. So I was riffing on Bluebeard."
More on the family trauma beyond 'Pan's Labyrinth' and 'Alice In Wonderland'
Young first made a short film about The Blazing World based on a recurring dream she had. Further exploration of dreams led her to more themes she incorporated into the feature film. Similarly, in Pan's Labyrinth, Ofelia triumphed over fantasy creatures to cope with the real world.
"There were quite a few super intense dreams that ultimately led me to a trauma healing center where I learned all about the brain and where and how your brain stores trauma in early childhood," Young said. "That really helped me distill the script and really develop it into fruition. It was all very dream related."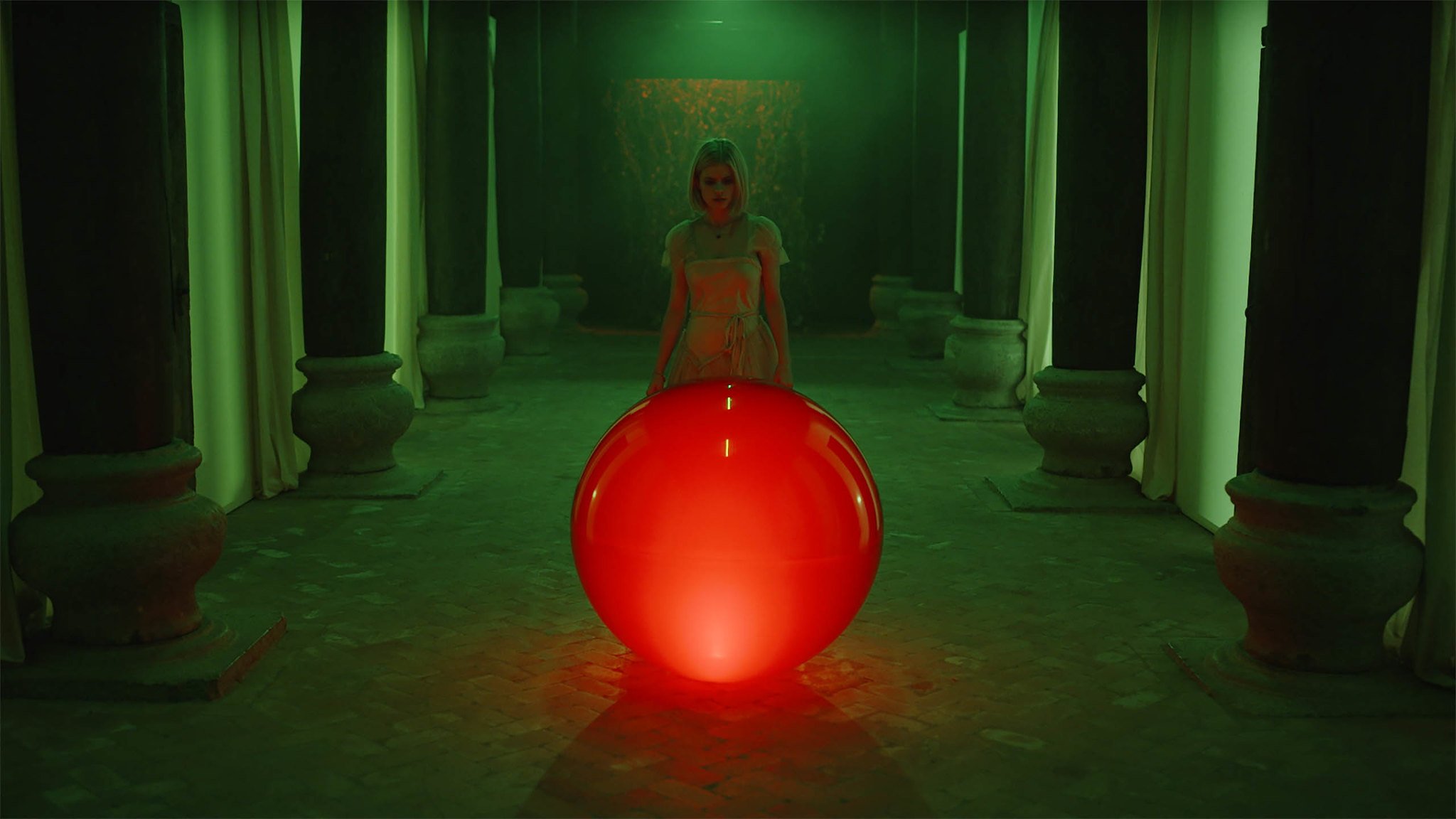 The trauma healing center was called Onsite. Young added that Margaret was really exploring the trauma of losing her twin sister through the blazing world, and possibly herself. 
"I liked the dual meaning of the twin and also the inner child," Young said. "So her worldview shifts forever. Her twin dies but that could also be her inner child perishing there too. I'm excited for people to discover other things that are in there that are just really, really intentional about. Just even from the selection of the colors, the red when she gets home and the orb really representing the root chakra. She's trying to get to the heart of her Depression, the real heart of it."
There's even a character named Alice in 'The Blazing World'
Shaw plays Margaret's mother, Alice. Alice is in an abusive marriage to Tom (Dermot Mulroney) and has been putting on appearances to deflect her grief. When Margaret finds her in the blazing world, she is having a tea party and wearing a mask.
"I feel in the blazing world, Alice is really revealing herself for her true self," Shaw said. "She lives behind a mask in real life and here I am in a comedia del arte mask in the blazing world where you can see what she truly feels because all of us live in worlds of masks and we're constantly trying to please and abate certain situations."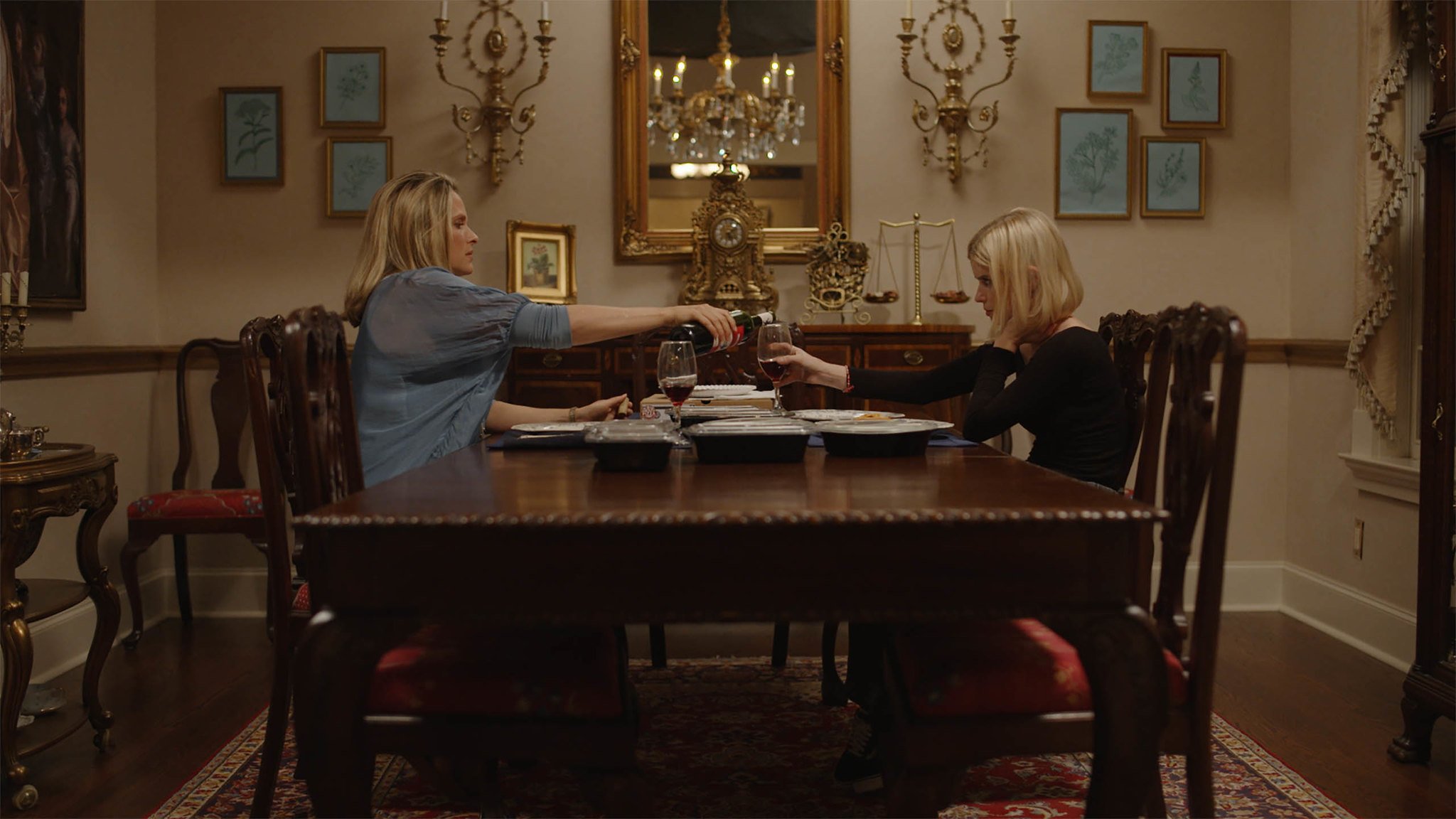 Shaw also felt Alice was putting additional caretaker pressures on Margaret which are heightened in their interaction in the blazing world. 
I felt Alice was very much living in her real world, living to please other people and would only slightly let her guard down with her daughter and her daughter was her mother in a way. She's like a child trapped in a woman's body, Alice is. So she desperately needed her daughter to feel like she could have some emotional relief. And so that gets exacerbated and put at 10,000 percent in the blazing world where she's literally clawing at her and desperately pleading with her. You get to see her full sides of why she's hidden behind these masks and why she has lost herself.

Vinessa Shaw, interview with Showbiz Cheat Sheet, 2/9/21