What Was Pantera Guitarist Dimebag Darrell's Real Name?
Dimebag Darrell was a legend in rock, metal, and cannabis history. But the music world mourned the Pantera guitarist's death after an angry fan murdered the rocker as he performed onstage in 2004. One of the many questions people still ask is, what was Dimebag Darrel's real name? Get to know the man behind the moniker.
The dawn of Dimebag Darrell in heavy metal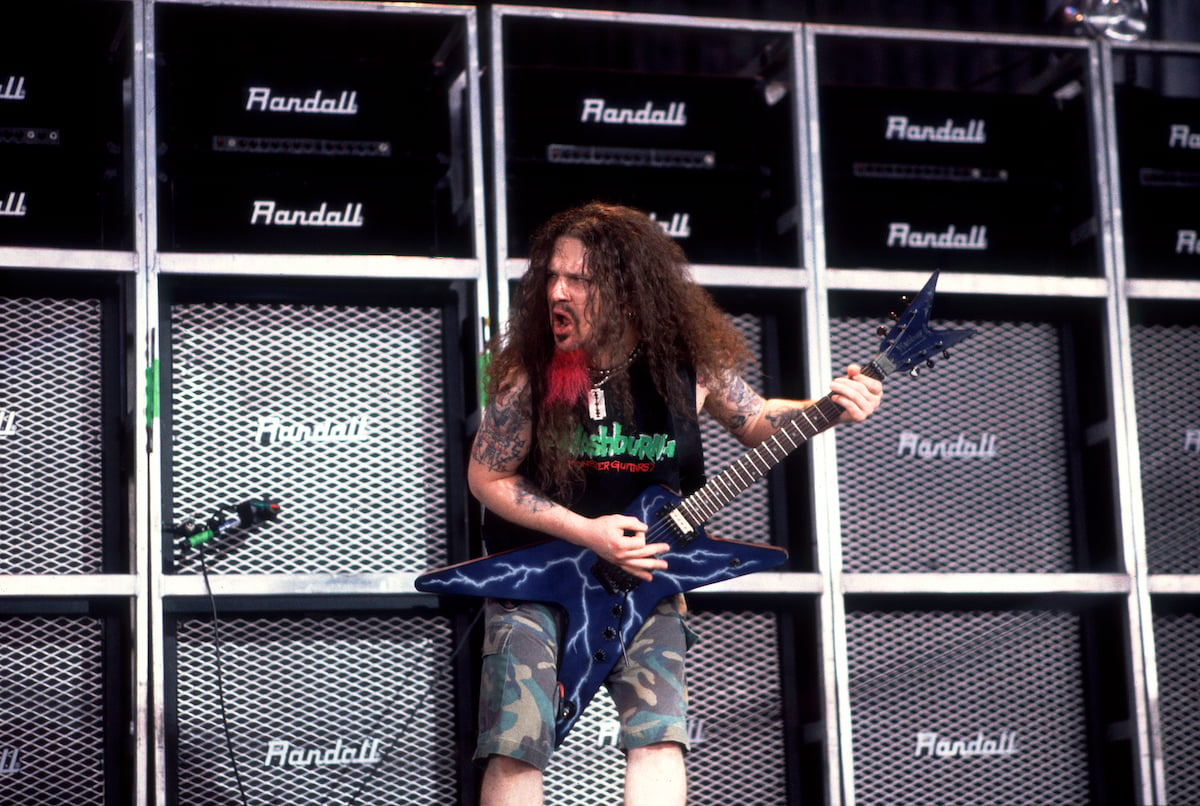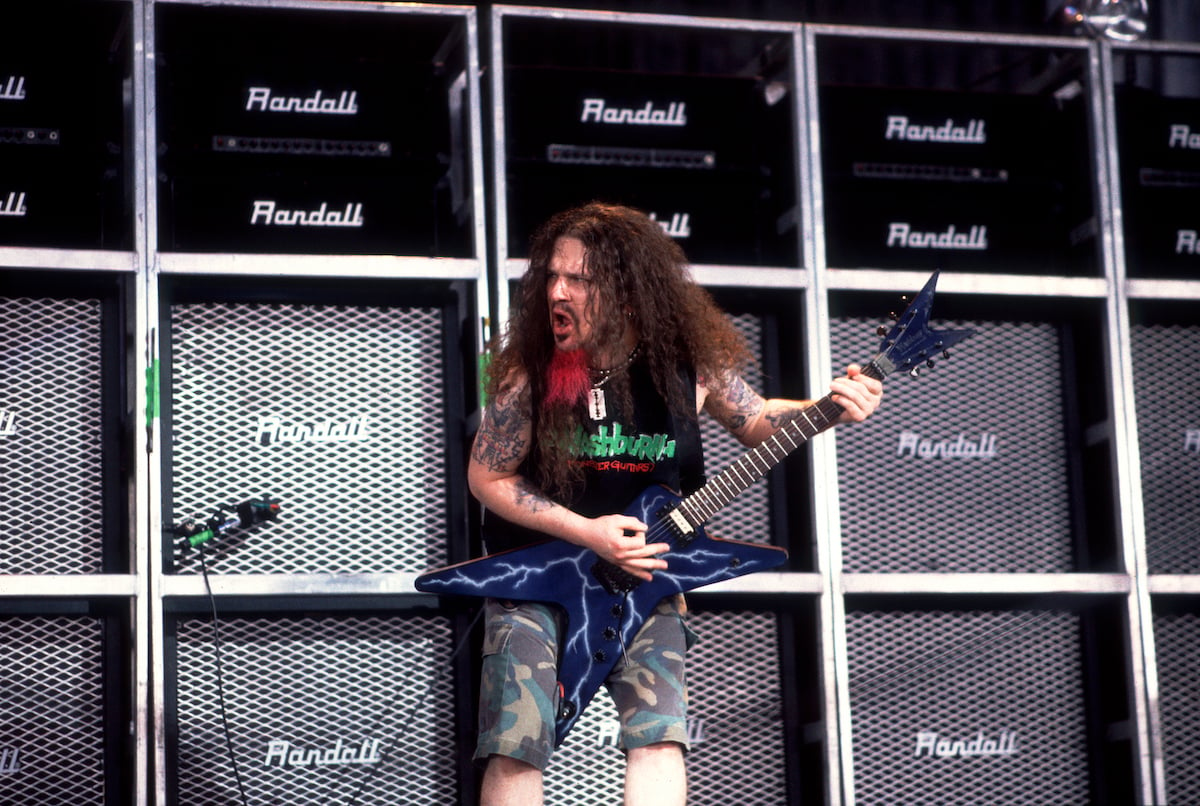 Dimebag Darrell came by musical talent naturally. Born to parents in the country music business, Darrell and his brother Vincent (aka Vinnie Paul) are landmarks in rock and metal, yet few people know about their humble beginnings.
Dimebag won his signature guitar in a talent contest when he was pretty young, iHeartRadio reports. Then, he and his brother formed Pantera. Their father, Jerry, a country music producer, produced and managed the band.
Pantera released three albums with singer Terry Glaze before abandoning its original style. They released their breakout album, 1990's Cowboys From Hell, with a much heavier and more hard-core sound.
From there, Pantera skyrocketed to a metal icon with follow-up albums Vulgar Display of Power and Far Beyond Driven with singer Phil Anselmo.
Dave Mustaine even invited Dimebag to join Megadeth. However, the Los Angeles-based band already had a drummer, and Darrell wouldn't budge without his brother Vinnie on the drums.
While Pantera was on hiatus, Darrell and Vinnie continued to play together. Soon, they formed Damageplan. Their new heavy-metal band was building a following through live concerts when Dimebag Darrell met a tragic death.
Dimebag Darrell's real name and the truth behind his stage name
Dimebag Darrell wasn't born "Dimebag." His parents named him Darrell Lance Abbott when he came into this world on August 20, 1966, in Arlington, Texas.
Years later, when he and his brother formed Pantera, Darrell branded himself "Diamond Darrell" for his flashy rock style. Together, the Abbott brothers released a few albums with the band before hitting the mark with Cowboys From Hell.
Shedding his glam-metal persona as Pantera adopted a heavier sound, Darrell changed his name to "Dimebag Darrell." It resonated with fans, and those who knew him admitted he always had a dime bag on him, San Diego Reader reports.
A dime bag is a slang term for a baggie of marijuana costing about $10. Because Darrell was always game for smoking up in a parking lot or out in the woods, the dime bag became a personal mark of identification.
The Pantera and Damageplan guitarist's shocking onstage murder
On December 8, 2004, at the Alrosa Villa nightclub in Columbus, Ohio, Dimebag Darrell performed with Damageplan, the new band he had formed with his brother. As Darrell shredded on his guitar, a fan rushed toward the stage. Most assumed the man wanted to stage dive, a far more common fan reaction at a metal concert.
Instead, the 23-year-old former Marine, Nathan Gale, pulled a gun, shooting Dimebag Darrell and several others. Although another fan who was also a nurse performed chest compressions at the scene, Dimebag died — and with him, dreams of a Pantera reunion.