How Papa Roach 'Destroyed' Themselves Writing Their 11th Studio Album in Quarantine
Papa Roach has been making music for over two decades. But members of the California rock band continue to dedicate all of their energy to the creative process.
They're getting ready to drop their eleventh studio album, Ego Trip. And in a recent interview, frontman Jacoby Shaddix admitted making the new record left them "destroyed."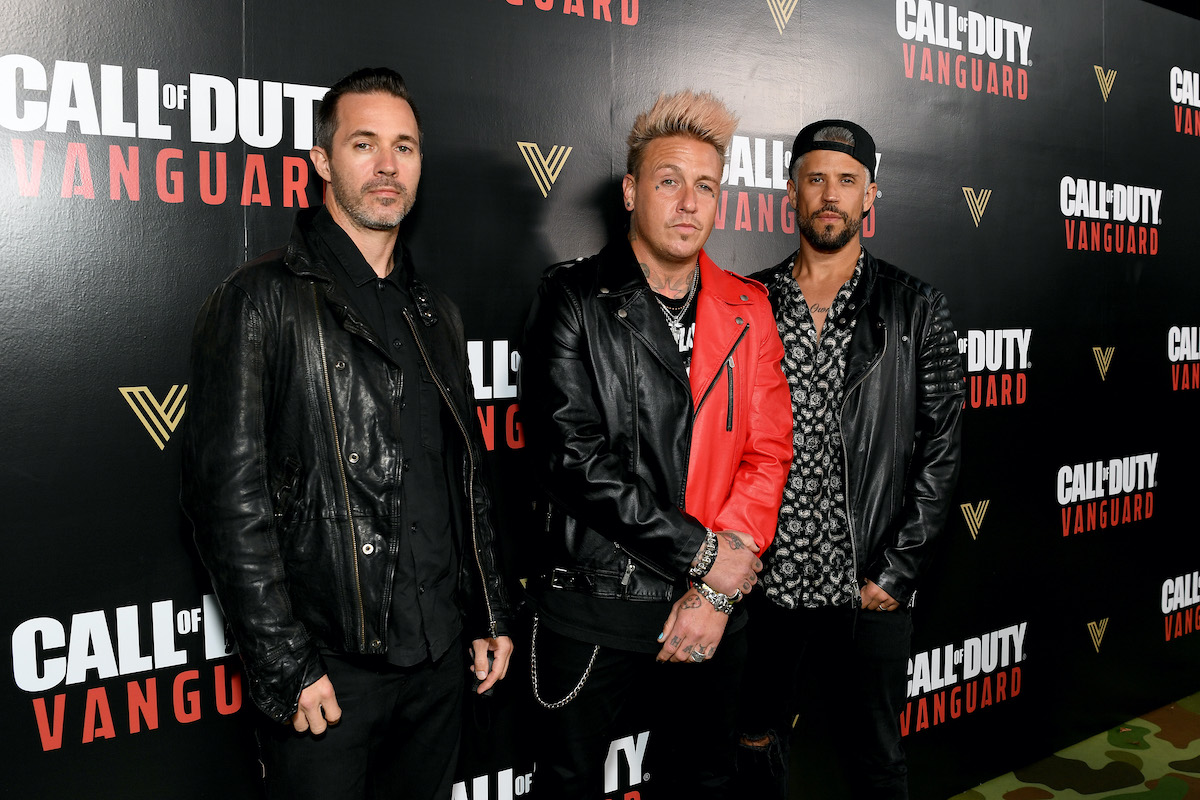 The first Papa Roach album was released in 1997
Papa Roach was founded by Shaddix, his high school friend drummer Dave Buckner, guitarist Jerry Horton, bassist Will James, and trombonist Ben Luther in the early '90s. James was replaced by roadie Tobin Esperance in 1996.
The band released their first album, Old Friends from Young Years, in 1997. But with their second record, Infest, the group found mainstream success.
In 2000, Papa Roach landed the Anger Management Tour alongside artists like Eminem, Limp Bizkit, and Ludacris. Infest earned the band two 2001 Grammy Award nominations, including one for Best New Artist, and the other for Best Music Video for "Broken Home."
Since then, Papa Roach has continued to make music. They've put out a total of 10 albums over the last 25 years. Their last record, Who Do You Trust?, was released in 2019.
Papa Roach destroyed themselves making their new album during quarantine
In a recent appearance on the Danny Wimmer Presents, Shaddix talked about how the band dealt with the pandemic lockdown. And he recalled speaking to Esperance about returning to the studio. 
"We were locked up in quarantine, and we just kept FaceTiming with each other, calling each other, like, 'Dude, I'm going crazy,'" Shaddix said. "Tobin hits me up, 'Bro, what are we gonna do, man? We've got to do something. We've got to get creative.'"
The Papa Roach frontman revealed that the band got a house down south, in a town called Temecula. They locked themselves up, and just started making music for a month straight.
"It was like a floodgate opened," Shaddix recalled. "And it was, like, 24/7 — literally there was music happening for the better part of 24 hours a day, whether it's editing or engineering or writing or recording or tracking." 
The creative journey took a lot out of them. And while it completely drained them, Shaddix admitted Papa Roach is better for it.
"By the time we got done with this process at this house, we all left like we were just destroyed," he suggested. "We had no energy left. Everybody needed to just get home and recharge. But it was such a great bonding experience for the boys and our producers and our engineers and just a really special time in our lives."
The band worked out their 'grievances' during the process
Getting together during quarantine didn't just spark Papa Roach's creativity. It also helped the band members reconnect and resolve some of their issues.
"I think the process of making this record, we kicked it off the right way," Shaddix said on David Wimmer Presents. "A lot of walls came down emotionally between us and it really made for great music."
"And we aired some grievances in the process and really got through some stuff together and came out on the other side of the process of this record feeling like, 'Man, we just went through hell and heaven to make this record. We've got something special,'" he added. "It's just really exciting."
The new Papa Roach album, Ego Trip, releases April 8, 2022.
RELATED: John Lennon's Son Said 1 of His Dad's Songs Is the 'Quarantine Anthem'