'Paper Mario' Nintendo 64 Fans Can Now Soak Up the Nostalgia via Switch Online
Nintendo has added 'Paper Mario' to its Nintendo 64 game library, available via Nintendo Switch Online + Expansion.
A classic 2D Mario adventure has finally arrived on Nintendo Switch. On Dec. 10, Nintendo added Paper Mario to its Nintendo 64 game library, which is available with a Nintendo Switch Online subscription. This marks the first in a series of planned additions to the collection since the gaming giant rolled out the feature in October. Here's how to access Paper Mario on Nintendo Switch, plus the library's other titles.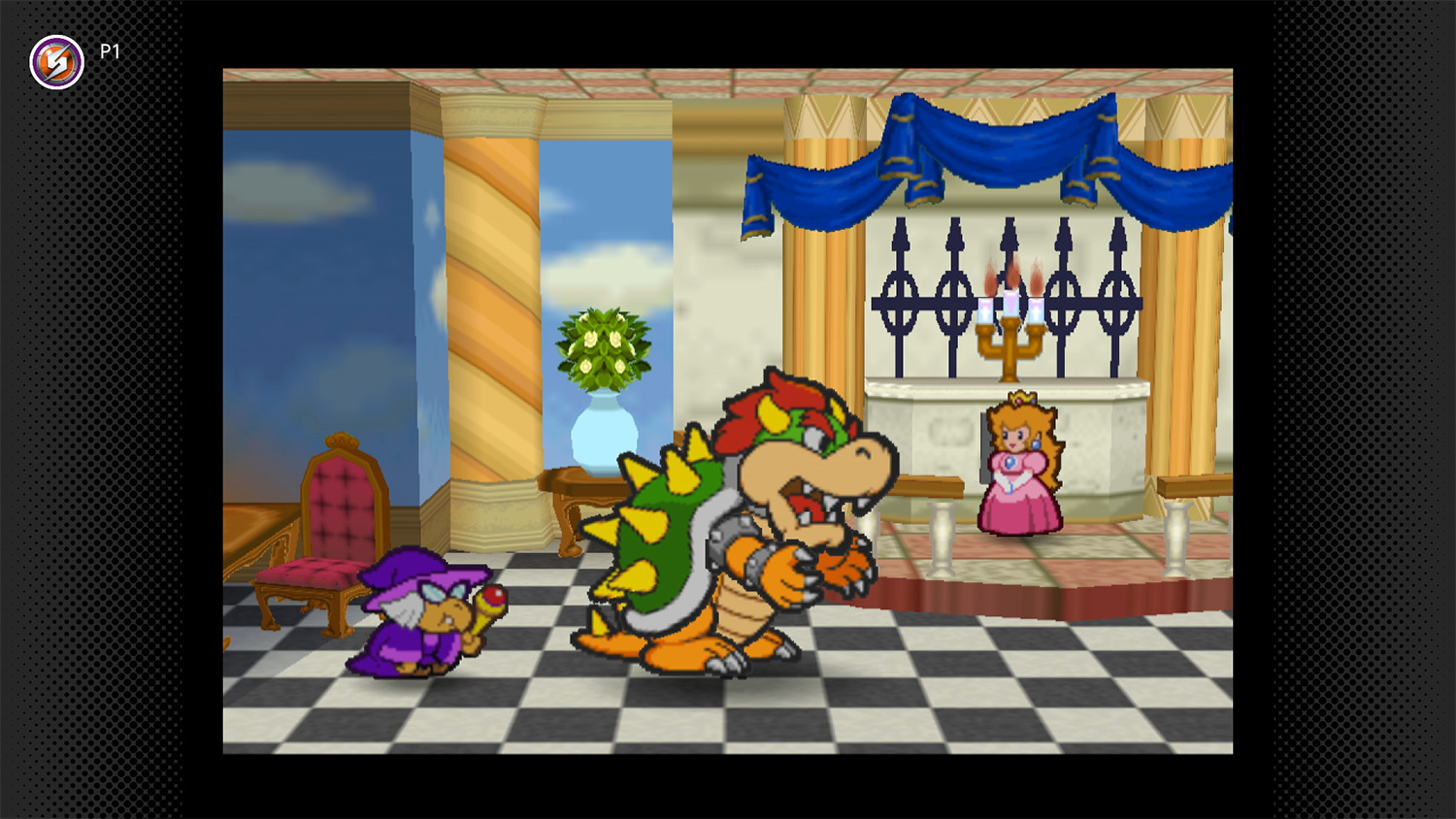 The 'Paper Mario' adventure that started it all
Nintendo first released Paper Mario internationally in 2001, making this year the 20th anniversary. The unique story follows paper versions of Mario and friends as the plumber hero sets out to rescue Princess Peach from Bowser's clutches. This time, Bowser steals a Star Rod that gives him the power of invincibility, and it's up to Mario to foil his plan. However, in order to stop Bowser, Mario must first collect several Star Spirits, which can help him in battle.
Paper Mario combines puzzles with a turn-based battle system, and the game has become known for its sassy and witty dialogue. Additionally, players can find secrets and Easter eggs all over the Mushroom Kingdom, making for hours of gameplay.
The Nintendo 64 title paved the way for the Paper Mario series, which now has six installments. Most recently, Nintendo released Paper Mario: The Origami King on Nintendo Switch over the summer. Some Paper Mario games have divided fans, but the GameCube sequel, Paper Mario: The Thousand-Year Door, is widely regarded as one of the best 2D Mario titles.
How to play 'Paper Mario' Nintendo 64 on Nintendo Switch
Nintendo Switch Online subscribers can access Paper Mario and other Nintendo 64 games with the Expansion Pack. A base subscription to Switch Online includes online access for any multiplayer title, cloud saves, Nintendo Entertainment System and Super Nintendo Entertainment System game libraries, and exclusive Nintendo offers. The subscription costs up to $19.99/year for individual access or up to $34.99/year for family access.
Meanwhile, the Expansion Pass provides all of that, plus Sega Genesis and Nintendo 64 libraries and the Animal Crossing: New Horizons Happy Home Paradise DLC. A Nintendo Switch Online + Expansion Pass subscription costs $49.99/year for individuals and $79.99/year for families.
Once you purchase the Expansion Pass, you will find the Nintendo 64 library in the Nintendo Switch Online app on the Switch's home screen. There, you can play any of the available titles.
Nintendo Switch Online is expanding its Nintendo 64 library
For now, the Nintendo 64 library isn't too extensive. However, it includes a few classics worth checking out, such as Mario Kart 64 and Super Mario 64. Here's the full list:
Mario Kart 64
Mario Tennis
Sin & Punishment
Star Fox 64
Dr. Mario 64
Super Mario 64
The Legend of Zelda: Ocarina of Time
WIN BACK: COVERT OPERATIONS
Yoshi's Story
Paper Mario
Additionally, Nintendo has announced plans to add more Nintendo 64 games to Switch Online in the future. Stay tuned to Showbiz Cheat Sheet for more updates.