'Paradise Hotel' Star Kaitlin Reagan Described How She Orchestrated Rosanna Cecconi's Elimination
The original contestants voted Kaitlin Reagan into Paradise Hotel in Episode 5. However, Rosanna Cecconi became enraged when she saw Reagan privately talking to her partner, Tyler Berta. Reagan ended up making it to the finale with Carlos Garcia, but they lost to Bobby Ray and Tatum Smith.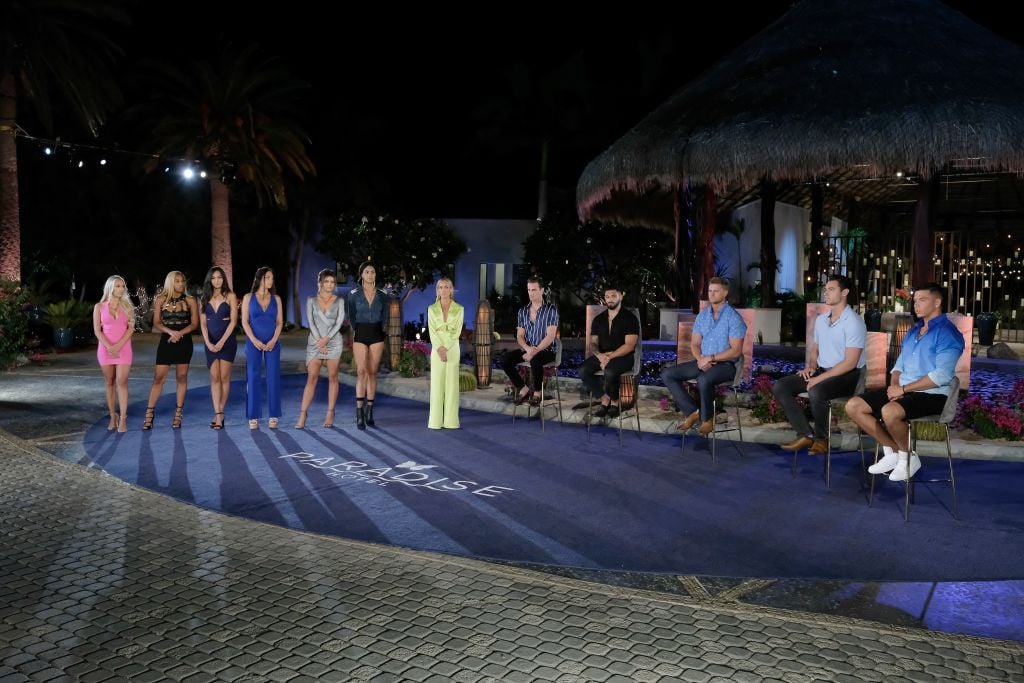 Reagan posted a video on YouTube clarifying how Cecconi got sent home, and her connection with Garcia. Does she still talk to her Paradise Hotel roommates? Keep reading to find out.
Kaitlin Reagan vs. Rosanna Cecconi
Reagan explained that once she got voted into the house, she wanted to find the strongest girl to ally with, and that happened to be Cecconi. They had a talk, and Reagan gave Cecconi an ultimate; either they team up so they can both make it to the end or they will battle it out. Reagan said Cecconi agreed to be friends and they genuinely liked each other.
On an unforgettable drunken night, Cecconi became enraged that Berta and Reagan were having a private conversation. Kaitlin said that in a deleted scene, she talked to everyone in the hot tub and told them she would have a one-on-one conversation with all the guys. All the other guests were okay with it, except for Cecconi who told her she could not talk to Berta.
Before the next check-out ceremony, Reagan heard that Cecconi was trying to get her eliminated. She claimed Cecconi told Reagan's partner, Carlos Garcia, that she found him attractive and Reagan could not be trusted. In a scene that did not air on television, Reagan said she and Carlos hatched a plan to get Cecconi out of the hotel.
How Kaitlin Reagan schemed to send Rosanna Cecconi home
In Episode 6, Garcia eliminated Cecconi by choosing Reagan over her in a check-out ceremony. Reagan claimed she and Garcia planned this and also worked with Shailee, Tyler Berta's ex, to ensure her plan came to fruition. Shailee and Reagan were close, but Shailee wanted to send herself home. Reagan said she convinced Shailee to stay and work things out with Berta so that he would choose her.
In a later episode, when Shailee was sent home, Berta had to choose who to stand behind in a check-out ceremony. Reagan said she and Berta talked, and he told her he would have selected her as a partner if she were an original guest. However, Reagan told Berta before the ceremony that she would stay loyal to Garcia, so he needed to stand behind Brittany Campbell.
Is Kaitlin Reagan still friends with her 'Paradise Hotel' roommates?
Reagan admitted she is still upset with two contestants after the show, Hans Wiener and Brittany Campbell. She didn't appreciate the way Wiener made her feel like he would choose them as the Paradise Hotel winners and instead turned around and selected Bobby Ray and Tatum Smith. She also felt betrayed by Campbell because she told her that Smith plotted against her; however, Campbell still chose Ray and Smith as who she wanted to win the show.
When Garcia kissed Smith, Reagan claimed they were not in a relationship so he could do whatever he wanted. However, she admitted she did have feelings for him by the end of the show. Because they live in different states and are unwilling to date long distance, they are just friends. Reagan and Berta also had feelings for each other but knew it wasn't meant to materialize into a relationship. She also admitted she would have dropped the ball on Garcia if they won. Ultimately, Reagan came on the show to prove that a "real" person can win a reality television show.