'Paranormal Activity' Alternate Endings Were Gruesome
A series of shocking alternate endings for Paranormal Activity didn't make the final cut.
Paranormal Activity didn't start out with a solid ending. It turns out the 2006 micro-budget found-footage thriller movie had several alternate endings. Read on to find out how a terrifying but subtle horror movie could have been gorier. 
Steven Spielberg came up with the finale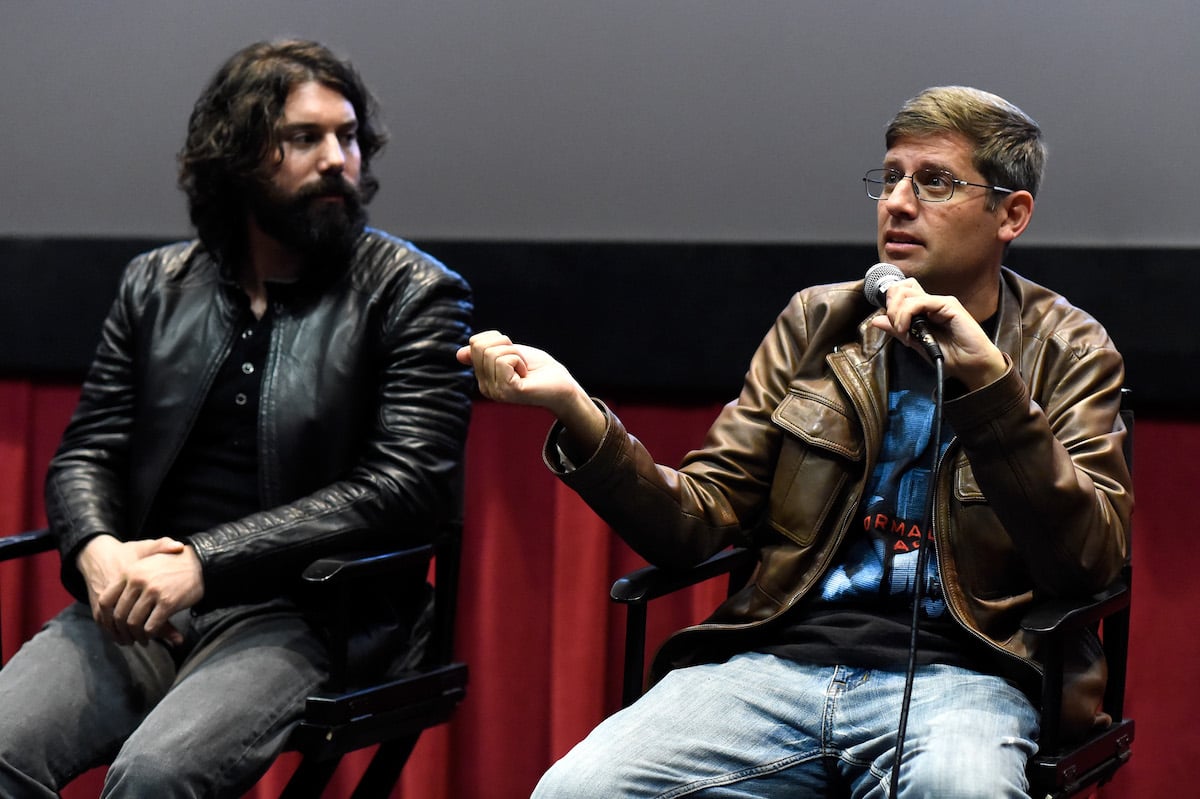 It's no secret that Steven Spielberg had a heavy influence on Paranormal Activity. There was his terrifying pre-release encounter with a DVD of the movie, a tale reported widely starting with The Los Angeles Times. The supernatural encounter seemed only to intensify the fact that Spielberg personally loved the movie.
Ultimately, he would supply the concept for the finale. But prior to that, Entertainment Weekly reported, writer-director Oren Peli considered several shocking alternate endings for finishing out the terrifying tale of demonic possession in suburban America. 
We'll talk about those just ahead. But for now, let's take a moment to appreciate the subtle genius of an ending that terrifies without relying on excessive gore. When it came to the finale, Paranormal Activity ultimately went a route that, despite its low budget, managed to pull off the rare feat achieved by movies like The Blair Witch Project. It allowed audiences to use their imaginations to fill in the horrifying blanks to maximum effect. 
There were multiple alternate endings 
Micah Sloat, who stars alongside Katie Featherston as the skeptical half of an otherwise average couple, told EW that multiple endings were shot. "There were a lot of different endings that were shot," Sloat said. "We could probably do a chose-your-own adventure DVD of the entire movie, we have so many separate story threads that didn't make the final cut of the movie for whatever reason." 
In the end, some were worth shooting for the sake of creating options, but the most terrifying ending won out. We'll spare you the spoilers on the final cut, but here's what happened in the alternates. 
The alternate endings were gory 
Peli had come up with an ending idea involving cops. This version was reportedly the original. Finally overcome by her imminent demonic possession, Katie (Featherston) winds up back in her bedroom, which has been outfitted with a camera. She's completely detached from reality, bloodied, and holding a knife. Eventually, a woman drops in and finds the deceased body of Katie's boyfriend Micah (Sloat). 
Distraught, she contacts the police, who observe the body, then head upstairs to find Katie still in the bedroom. They shine a light in her face, and she comes to–but a door mysteriously slams, startling an officer who shoots and kills her. 
According to EW, audiences found the next version "really disturbing." Katie is in the bedroom once again, knife in hand, her every move caught by the camera. She smiles directly at it and deliberately cuts her own throat. This releases the demon, and she collapses in death. 
Peli never shot this final version due to its complex nature and violent brutality. Katie, completely overcome by evil, beats Micah to death with the camera–as viewers are captive to the murder from the camera's POV. 
Given the alternate endings and the movie's five sequels (a sixth is reportedly in development), It's worth taking another look at Paranormal Activity, now 14 years old.