'Parasite' Director Bong Joon-ho On His Favorite Marvel Movies (And the 'Personal Problem' That He Has With Them)
Filmmaker Bong Joon-ho has made several acclaimed films. His latest, Parasite, did very well at the 2020 Academy Awards. So naturally, people want to know his opinions on the Marvel Cinematic Universe. Read on to learn his favorite superhero films and the reason he doesn't think he'll be asked to direct one.
Bong Joon-ho won big at the Academy Awards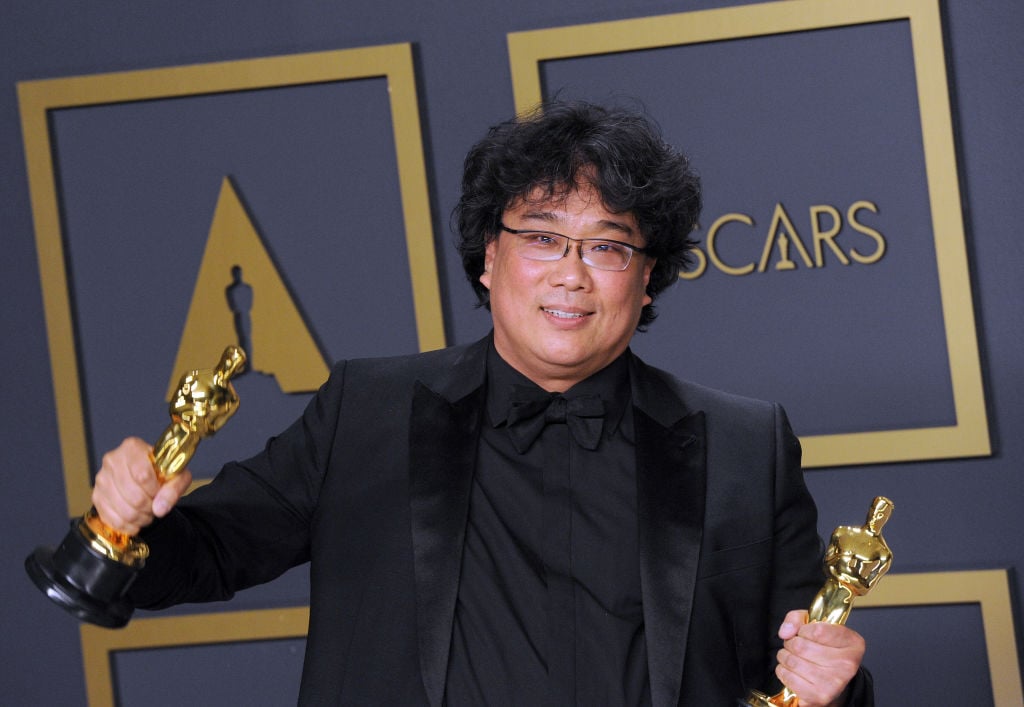 To say that Parasite has been having a good year is an understatement. The film first premiered at the Cannes Film Festival in May 2019, winning the prestigious Palme d'Or. From there, it continued to receive nods at the Golden Globes, the SAG Awards, and more, though it was acknowledged most often for being a foreign language film.
However, all of this changed at the Academy Awards on Feb. 9, 2020. Joon-ho took home the prizes for Best Picture, Best Director, Best Original Screenplay, and the newly renamed Best International Feature film. It only lost in two categories: Best Production Design and Best Film Editing, neither of which would have gone to Joon-ho.
'Parasite' broke barriers with its historic win
By winning four of the most coveted honors at the largest Hollywood awards show, Joon-ho and Parasite made history. Not only was the film the first South Korean one to win in the International category, but it was the first movie not in the English language ever to win Best Picture.
When Joon-ho, along with his cast and crew, took the stage, the audience gave him a massive applause and standing ovation. The writer-director was respected in his profession long before this, but has now risen to a level that few have achieved.
Joon-ho's favorite superhero films
Joon-ho did an interview with Variety back in Nov. 2019, when Parasite was just beginning to get Oscar buzz. At the time, the comments of directors like Martin Scorsese and Francis Ford Coppola, who said that Marvel movies aren't "cinema," were hot news. So Joon-ho weighed in on the matter, and also talked about what films in the genre he likes the most.
"I have so much respect for Scorsese and Coppola, and I grew up studying their films. So I fully understand the context of their comments and I respect their opinion," he said. "But on the other hand, if I look at the films individually, I enjoyed Guardians of the Galaxy, James Mangold's Logan [for Fox], and [Captain America: The] Winter Soldier, by the Russo Brothers. There are great cinematic moments in those films. I enjoyed the individual films."
His problem with making one
Now that he's an Academy Award-winning writer and director, many expect that Joon-ho will have his choice of projects to take on. But he doesn't see himself at the helm of an MCU or DC film anytime soon. And he has one very odd, yet specific reason.
"I have a personal problem," he said. "I respect the creativity that goes into [super]hero films, but in real life and in movies, I can't stand people wearing tight-fitting clothes. I'll never wear something like that, but just seeing someone in tight clothes is mentally difficult. I don't know where to look and I feel suffocated."
The director continued, saying that "Most superheroes wear tight suits so I can never direct one. I don't think anyone will offer the project to me either. If there is a superhero who has a very boxy costume, maybe I can try," he added with a laugh.