'Parenthood': Lauren Graham and Peter Krause Played Siblings But Dated In Real Life
NBC's Parenthood seemed to take the nation by storm with the heart wrenching and sometimes hysterical stories of the Braverman family.
The television series that is inspired from the 1989 film starring Steve Martin began airing in 2010. Parenthood took place in Berkeley, California and revolved around a close-knit group of siblings and their families as they continued to get older. Adam, Sarah, Crosby, and Julia were the four characters at the core of the clan. Dax Shepard and Mae Whitman were just two of the many talented individuals cast on the NBC drama. Over the years, Parenthood gained a tremendous amount of fans, and some of them might be surprised that despite playing siblings on their popular show, Lauren Graham and Peter Krause actually date in real life. 
Lauren Graham's character on 'Parenthood'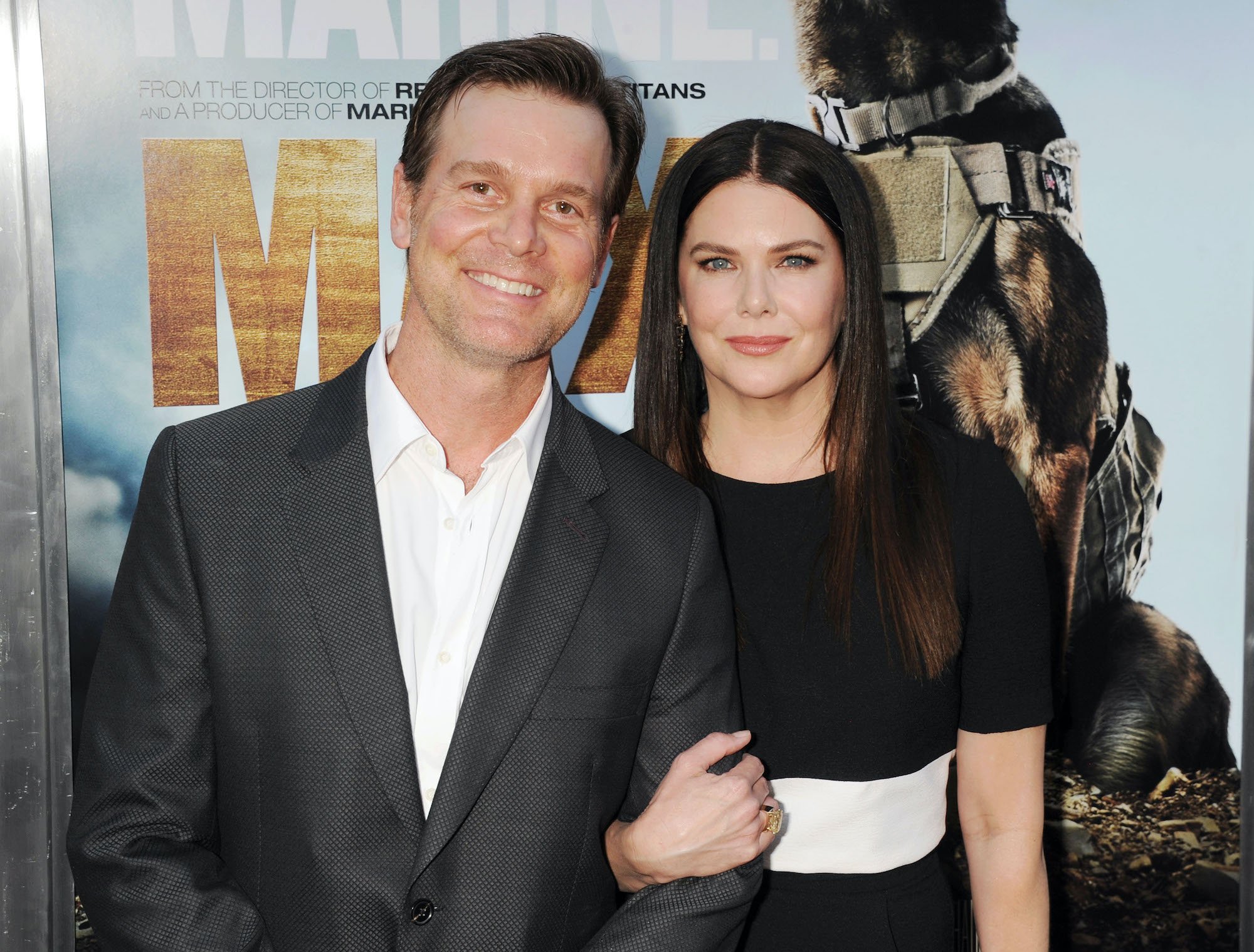 Most of Graham's fans know her first and foremost as Lorelai Gilmore from the hit-show Gilmore Girls. Ironically enough, Sarah Braverman wasn't too far off from the quirky single mom who lived in Stars Hollow. In Parenthood Graham's character was known for her sense of humor and her trainwreck of a dating life. Graham's storyline often revolved around her two children, Amber and Drew. Sarah had a close relationship with all of her family members, but on the series she seemed to be the tightest with her brother, Adam. 
Peter Krause's character on the show
Krause was the actor who played Adam Braverman on Parenthood. Before Parenthood Krause's fans and followers got to watch him in shows like Cybill and Six Feet Under. Krause's character on the NBC drama was absolutely a fan-favorite. 
Monica Potter was the beautiful actress who was cast as his fictional wife, and the couple had three kids together. As the oldest sibling of the bunch, Adam would often take on a lot of responsibility. Throughout Parenthood Adam's professional life took many turns, but it was his love for children that ultimately led him to taking on the role of headmaster. Reliable and sweet are just two words to describe the TV dad that so many viewers enjoyed watching and cheering on. Through the show's six seasons the cast formed close bonds with one another, some more intimate than others.
Lauren Graham and Peter Krause played siblings on 'Parenthood' but dated in real life
On the set of Parenthood Graham and Krause played the parts of siblings, but off set, things were quite different. All storylines aside, Graham and Krause began forming a close connection when they first started working together. In an interview with TODAY, the two simply couldn't stop talking to one another. Shortly after meeting the two began dating and are still together today. It is likely that Krause's brief appearance on Gilmore Girls: A Year in the Life in 2016 was linked to his romantic connection to Graham. As of late, Krause and Graham were just one of the many couples to learn to navigate their relationship amidst a global pandemic. 
Due to Graham's filming schedule and location, the happy couple had to go 5 whole months without seeing one another. Fortunately, since Graham has wrapped up filming for The Mighty Ducks: Game Changer, they have been able to return to their normal schedules.
Though it might be a bit odd for some of their fans to think about, in retrospect, their effortless and highly-beloved dynamic on Parenthood makes even more sense.
RELATED: Lauren Graham From 'Gilmore Girls' and 'Parenthood' Is Returning to NBC