'Parenthood' Matchmade This On-Screen Sibling Pair Into An Off-Screen Couple
Plenty of people meet their significant other at work, but for celebrities, that dynamic can lead to the interesting reality of playing a fictional couple on the screen with their real-life partner. When it works out, this real-life chemistry can add to the show or film, providing an even more realistic portrayal of love, lust, and everything in between.
It's a little more awkward, however, when the actors who fall for each other are portraying not on-screen lovers but siblings! When the sparks are flying between fictional siblings, it can leave the audience feeling a little grossed out. 
Two stars on the hit drama Parenthood were brother and sister on the set, but the pair dated in real life while the show was filming. 
'Parenthood' was a hit family drama
Premiering in 2010, the dramatic family series Parenthood was actually based on a much-earlier film starring Steve Martin. Like its predecessor, the show explores the intertwining lives of several adult siblings who are trying to navigate their own family dynamics as well as their responsibilities to one another.
With six seasons to cover this ground, the series was able to go in a lot more depth and detail than the movie, and when it wrapped up in 2015, it was widely heralded as a success. 
The series follows the lives of the Braverman family, which is headed by Zeke and Camille, a couple struggling to find their footing after nearly fifty years of marriage. Each of their four children has taken a distinctly different path through life, but their love shines through despite the inevitable bumps in the road. 
Lauren Graham and Peter Krause played siblings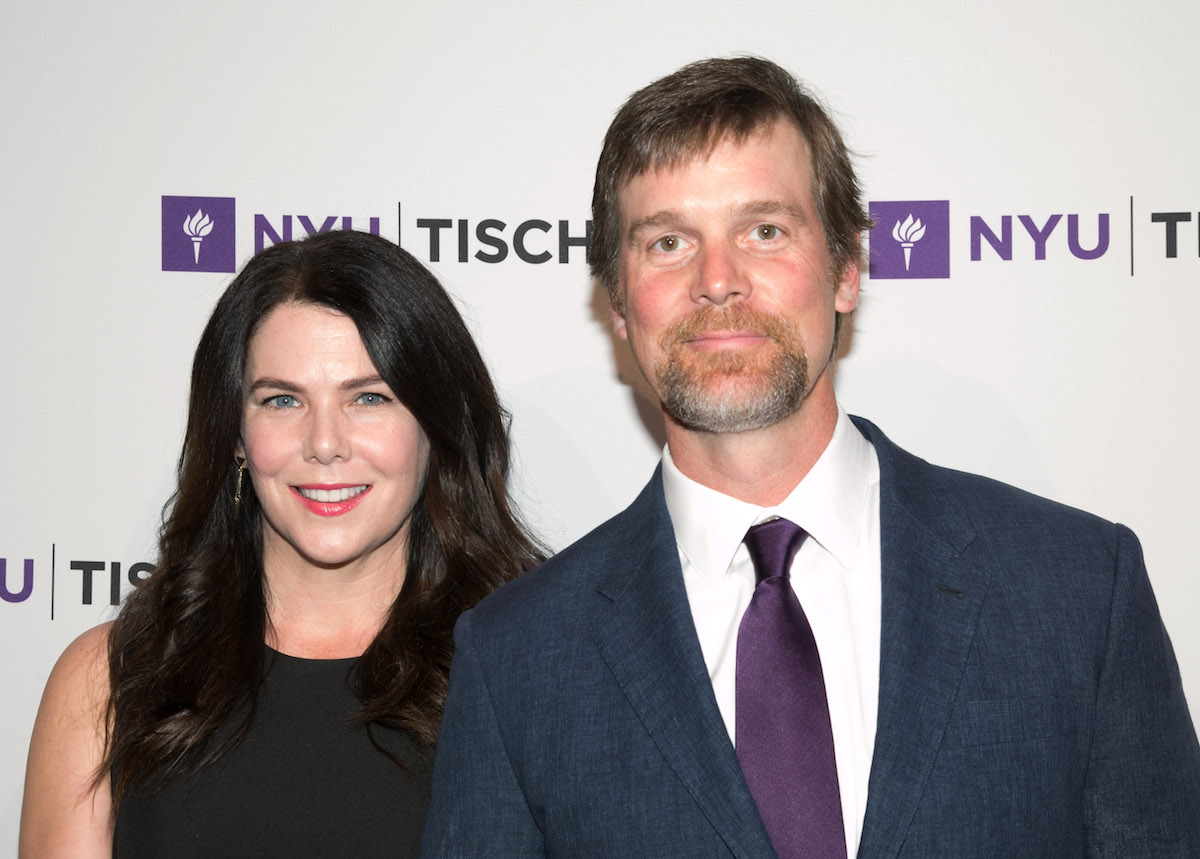 Two of the Braverman siblings could not, on the surface, be more different. The eldest child is Adam, who is played by Peter Krause. He's living right on the edge of the American Dream as he runs his own shoe company and raises his two children — a boy and a girl — with his beautiful and loving wife in a gorgeous home. Over time, challenges and curve balls test his family's resilience as they navigate their son's neurological differences, their daughter's budding maturity, and eventually a breast cancer diagnosis. 
Meanwhile, Adam often butts head with his sister Sarah, played by Lauren Graham. She's a free spirit who has returned to her parents' home at nearly 40 with two troubled kids in tow. As she negotiates her own complex love life and her rebellious daughter's tendency to make dangerous and risky choices, her sensitive and struggling son risks being overlooked. 
Lauren Graham and Peter Krause fell in love on the set
In the show, Sarah and Adam are often at odds with one another, and there's definitely no hint of what was actually going on behind the scenes for the actors portraying the battling siblings. 
Graham and Krause had met years earlier on the set of Caroline in the City, but it wasn't until they spent so much time working together on Parenthood that they realized how much they liked one another. As Insider reports, Graham gushed about falling for Krause: "We couldn't stop talking. Not about ourselves, but about the world and books and family. Once we got together, there was no game play. It was like, 'You like me, and I like you.' It gave me an understanding of life: This is how things happen, and it's completely random."
It may have been "completely random," but it also seems completely lasting. The relationship that started on the set of Parenthood grew into a serious partnership that has lasted more than a decade.