Paris Hilton Calls Fiancé Carter Reum 'the Love of My Life' in Anniversary Tribute Post
In the 2000s, Paris Hilton was known for many things, including her rollercoaster love life. However, these days, it seems Hilton has found someone to settle down with. She recently called her fiancé, Carter Reum, the "love of my life."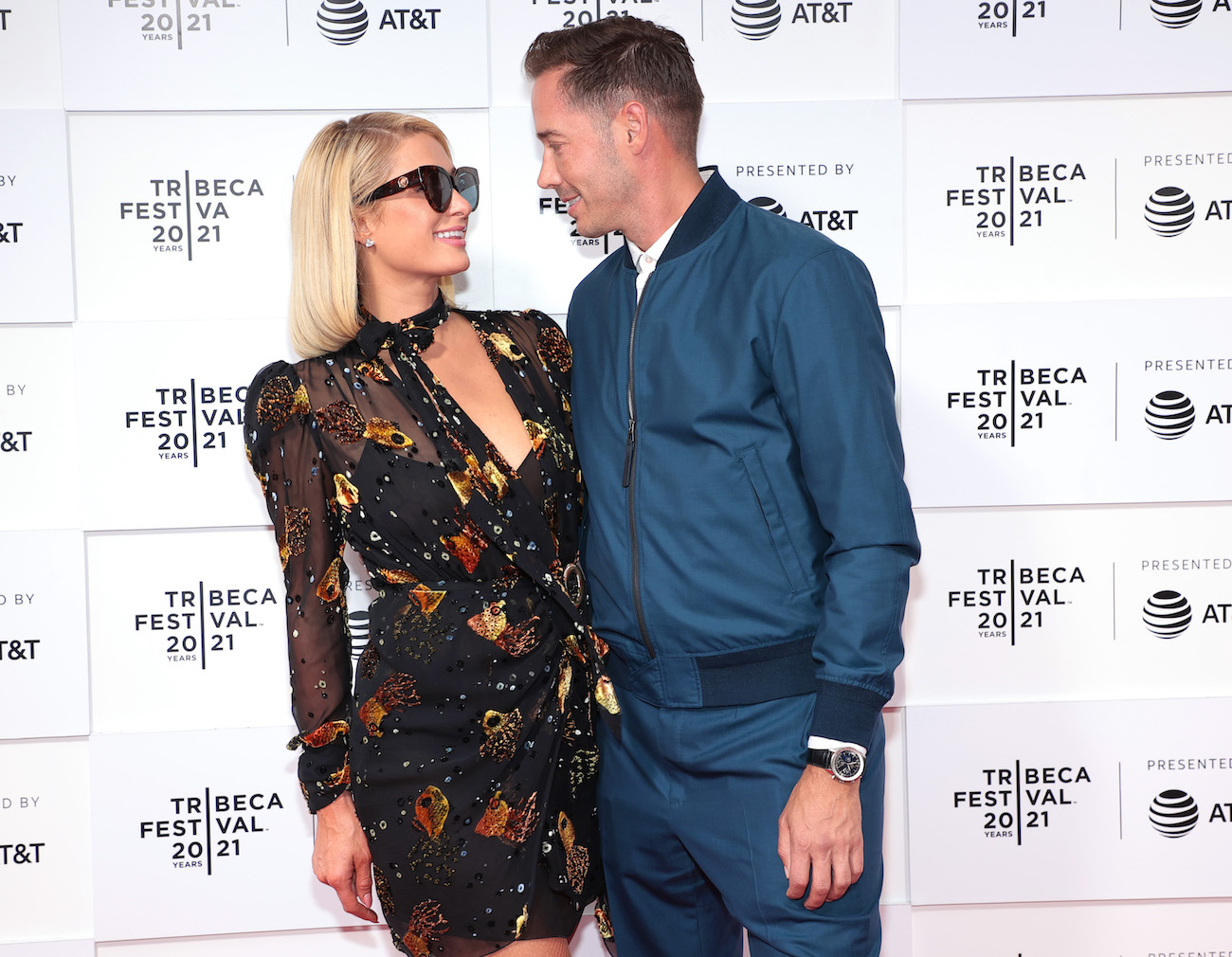 How did Paris Hilton and Carter Reum meet?
Before Hilton and Reum started dating, they were family friends. However, the sparks did not fly between them until November 2019.
"I've known him for 15 years. Then [Reum's sister Halle Hammond] invited us to Thanksgiving and we just had this incredible chemistry," Hilton told People in September 2020. "We had our first date and haven't spent a night apart since. It's pretty amazing."
Hilton added, "After my last breakup, I thought I was going to be alone forever. I was like, I give up. I'll just focus on myself. I don't need anyone. So to have actually fallen in love, I just feel so grateful."
Hilton revealed she had always wanted a love like what her parents have, but she "was looking in the wrong places."
"Carter actually reminds me of my dad!" she shared. "He makes me feel safe and happy. I finally found the right one."
In February 2021, Reum proposed to Hilton, who later shared photos from the event on her social media. She also said, "When you find your soulmate, you don't just know it. You feel it. This weekend, Carter dropped to one knee. & I said yes, yes to forever. There's no one I'd rather spend forever with."
Paris Hilton calls Carter Reum 'the love of my life'
On Aug. 29, Hilton and Reum celebrated 21 months together. Hilton posted two black-and-white photos of them on Instagram to celebrate.
She also wrote in the caption, "Here's to you… the love of my life. I don't think I'll ever get over the feeling of butterflies in my stomach when I'm around you. When we look eye to eye, I see you for all that you are… a handsome, kind and loving soul. I get lost in you every time."
"Our love story is the best thing to happen to me," she continued. "I can't thank the heavens for you enough. I love this life we have, this love we share, and mostly, I love YOU. Happy 21st Monthiversary!"
When will Paris Hilton and Carter Reum marry?
Fans are no doubt excited about Hilton and Reum's upcoming nuptials. She revealed some juicy details on The Tonight Show with Jimmy Fallon in mid-August.
"I'll definitely get a DJ. We'll have a band as well," Hilton said." It's going to be, like, a three-day affair, so we'll have a lot happening."
She also added that there will be "lots of dresses—probably 10" because she loves "outfit changes."
Hilton will take fans along on the exciting journey in a docu-series on the streaming platform Peacock.