Paris Hilton Congratulates Lindsay Lohan on Her Engagement Despite Their 'Differences in the Past'
Paris Hilton and Lindsay Lohan were both "it" girls of the 2000s. Hilton was an heiress who found fame on reality TV, while Lohan was a child actor who became hugely popular. 
Nowadays, the two of them have matured and are settling down. Lohan recently got engaged to her fiancé, Bader Shammas, and Hilton sent her a lovely message.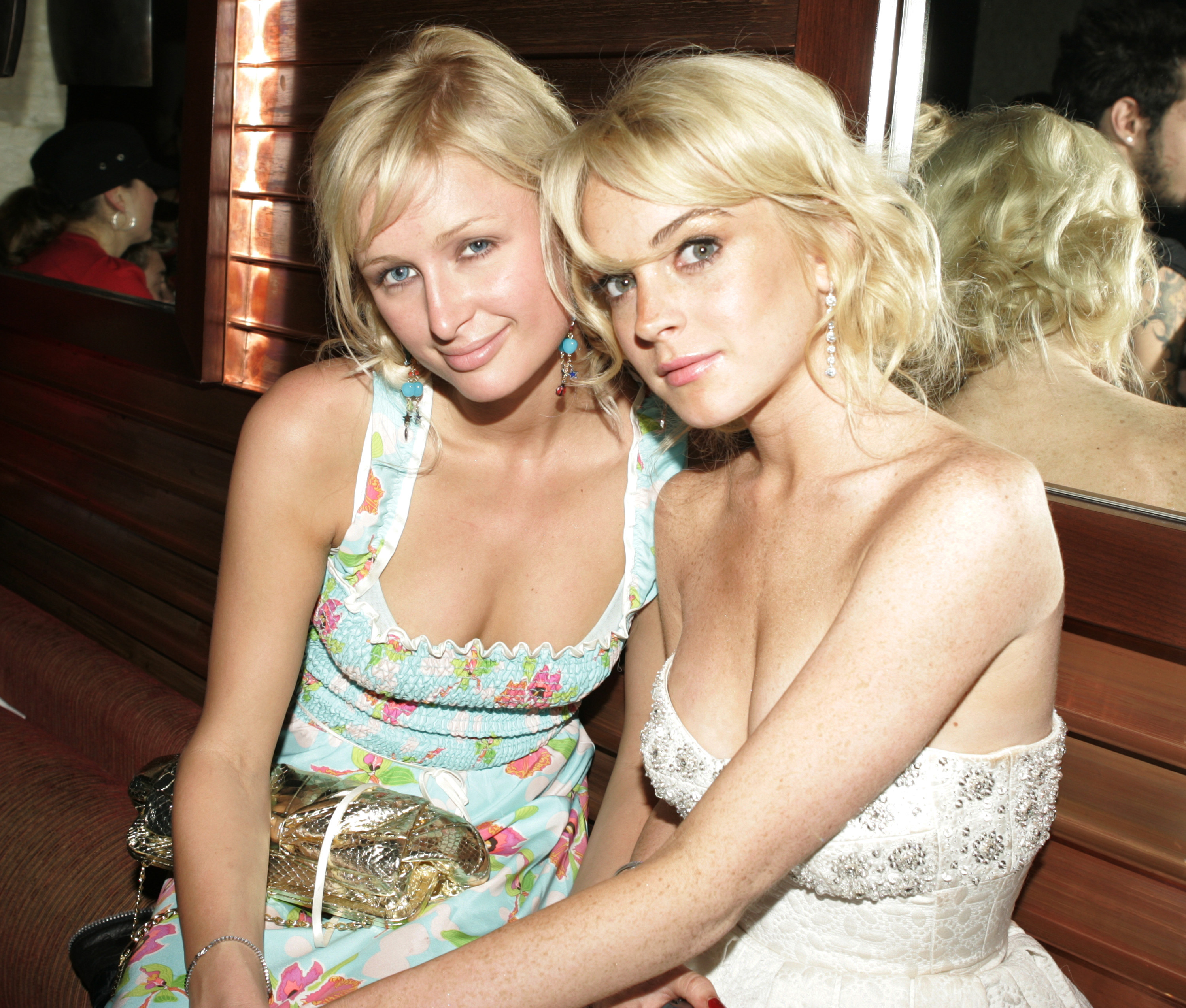 Paris Hilton and Lindsay Lohan reportedly used to have a feud
Hilton and Lohan ran in the same Hollywood circles, but they did not always get along.
According to E! News, Hilton and Lohan's feud may have started in 2006 when Lohan was romantically linked to Hilton's ex, Stavros Niarchos. Afterward, a video surfaced of Hilton laughing as her friend Brandon Davis made disparaging comments about Lohan.
Later on, Lohan also spoke about Hilton's infamous sex tape, telling Elle, "Obviously, she's very comfortable making videos." Additionally, she allegedly called Hilton a "c***."
By 2008, it appeared as if Hilton and Lohan had made up after Hilton went to prison and Lohan went to rehab. However, the two of them continued to throw back-and-forth digs at each other for several more years.
Paris Hilton is 'genuinely very happy' for Lindsay Lohan despite their 'differences in the past'
RELATED: Paris Hilton's Trust Issues Aren't All Because of Failed Romances
Hilton recently married entrepreneur Carter Reum, and she sent Lohan words of congratulations for the latter's engagement news.
"I also just saw that Lindsay got engaged," Hilton said on her This Is Paris podcast (via People). "And I know we've had our differences in the past, but I just wanted to say congratulations to her and that I am genuinely very happy for her." 
In addition to Lohan, Hilton also gave a shoutout to Britney Spears, who got engaged to fiancé Sam Asghari in September and got out of her conservatorship in November. The three women were known as the "Holy Trinity" of the 2000s.
"It just makes me so happy to see, you know, 15 years later, and just so much has happened in the past two weeks," Hilton said. "I got married, Britney got her freedom back and engaged, and then Lindsay just got engaged. So I love just seeing how different our lives are now and just how much we've all grown up and just having love in our lives."
Paris Hilton says 'love' is 'the most important thing'
RELATED: Paris Hilton and Carter Reum: Who Has the Higher Net Worth?
In the 2000s, Hilton was allegedly involved in several feuds. However, the hotel heiress seems to have changed her tune. For example, in addition to the scuffles with Lohan, Hilton also reportedly had a feud with former pal Kim Kardashian. Hilton and Kardashian have repaired their friendship in the past few years.
Nowadays, Hilton is advocating for "love."
She said on her podcast, "And I think that love is the most important thing in life, it's something that really just changes you and makes you grow, and when you find that special person that is your other half and is your best friend and you can trust… and that's just an amazing feeling."