Paris Jackson Is Making Music Inspired By Nirvana: 'Instead of Making the Audience Cry, I'm Gonna Make Them Jump'
As the daughter of the King of Pop Michael Jackson, Paris Jackson is herself a part of music history. The 24-year-old singer released her debut album Wilted in 2020, and is gearing up to release an entirely new project. But much like her father, she's aiming to be a vocal chameleon.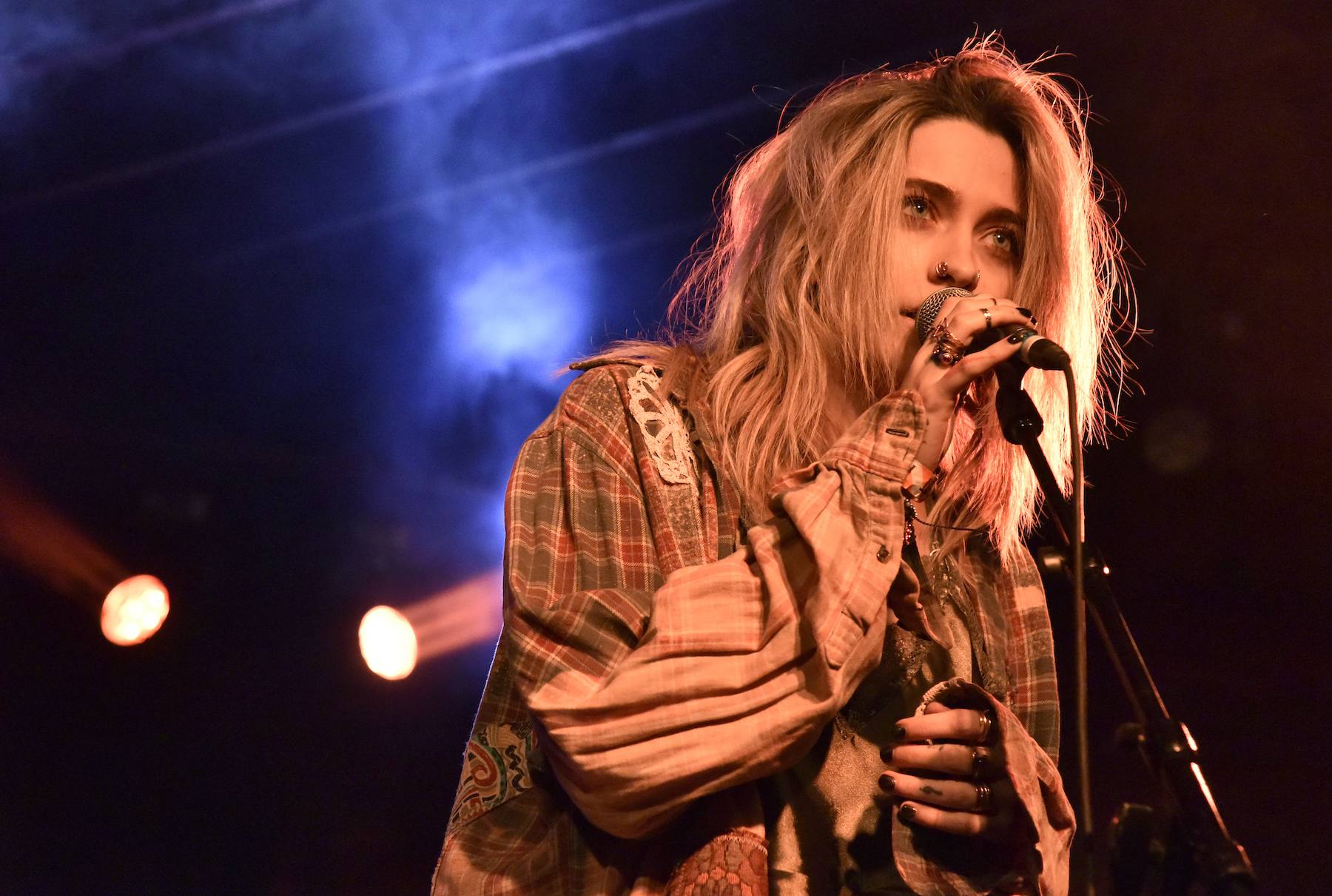 Paris Jackson's music career
Paris Jackson was born in the late 1990s, after her father had established himself as one of the most iconic performers to ever live and undergone scrutiny in the public eye. As the oldest of Jackson's three children, Paris has at many times been the torchbearer of her father's legacy.
Today, Paris Jackson has a music career of her own. She released her debut album Wilted in 2020, and creates her own style of music that is markedly more acoustic than her father's.
Paris Jackson's new music is inspired by grunge bands
Paris Jackson had a busy 2021, with roles in American Horror Stories and the movies The Space Between and Habit. She also found time to write new music, and is in the process of finalizing her sophomore album, likely coming later in 2022.
She spoke about her new, louder music in a March 2022 interview with Billboard. "It's all gonna be new stuff," she said of her new songs. "There's always gonna be folk roots because I start the song out as a folk song on a guitar but it's definitely a lot louder and more fun. Instead of making the audience cry I'm gonna make them jump, which is fun."
She went on to cite bands such as Smashing Pumpkins, Nirvana, and Interpol as inspiration. To help bring her new album and sound to life, she's been working with her "friend and hero" Butch Walker, guitarist from the bands SouthGang and Marvelous 3.
"I've always wanted to make this kind of music," she said. "I'm just now learning how to project and play electric guitar and how to go louder with it. It's new but I'm starting to get the hang of it."
Paris is carrying on Michael's legacy
Paris' life and the lives of her brothers Prince and Blanket changed forever when their father died when they were just children. Since then, Paris has found herself holding her father's legacy as a singer with her own music career.
Still, while she's matured into a mature adult, it hasn't been hard moving on from her father's death. She spoke about how hard the process was in a 2017 interview with Rolling Stone.
"They always say, 'Time heals,'" she said. "But it really doesn't. You just get used to it. I live life with the mentality of 'OK, I lost the only thing that has ever been important to me.' So going forward, anything bad that happens can't be nearly as bad as what happened before. So I can handle it."
"I feel him with me all the time."
RELATED: Paris Jackson Opens Up About Discovering Her Sexuality and Gaining Her Family's Support